If customer service, loyalty and retention our some of your goals in business, what are you doing to insure the satisfaction of your clients and past clients.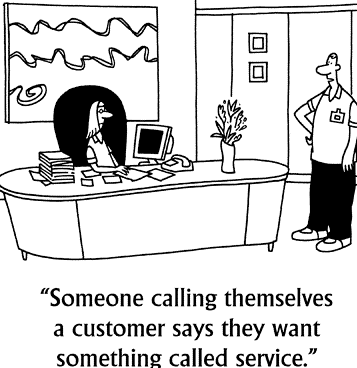 In a recent visit to a major sporting goods store I had an issue being able to purchase a hunting license the day before the season started because their machine was down(found out later it was out of license paper). Approximately one month earlier I had a similar issue with the same store. As I walked out disgusted I picked up my BlackBerry and promptly left.
About 3 hours later while preparing for my morning hunt I received an @reply on Twitter and guess who? The chief marketing officer & evp e-commerce from the store searched and read my tweet. He asked about the problem, we had a short conversation (140 characters or less) and then informed me I would be contacted by someone at corporate. The next day I was contacted via email by the Director of Customer Relations who informed me that the problem had been corrected as well the store manager and regional manager had been informed of my unhappiness. She then did something unexpected. She asked for my address so she could send me a gift certificate in an effort to rebuild a relationship with me. Three days later I received a $50 gift card in the mail.
No matter what business your in I'm sure you've heard that bad news travels way faster then good news. I'm not suggesting you can BUY your customers happiness but the efforts made by this company as well as apologies and follow through certainly impressed me as a business owner. I know there are customers and issues that I've avoided and hoped they would just go away. If I had immediately confronted and defused the issue would I have retained a customer or a person friendship?
My managing broker has always told me to swallow my big frogs first and the rest of the day would go so much easier. It couldn't be more true. So next time you have a difficult or uncomfortable issue to address just comfront it, be HONEST and do your best to get to the heart of the problem.
I will be spending my gift certificate today towards some new hunting boots and due to the store's follow through (not the $50) I will continue to shop there.
Stop by my website and check out the MLS anytime @ www.patricia4realestate.com "Expericence isn't expensive...it's Pricless!"