Its official: fly the flags. There's a reason for Texas to be proud. Another first in the real estate industry.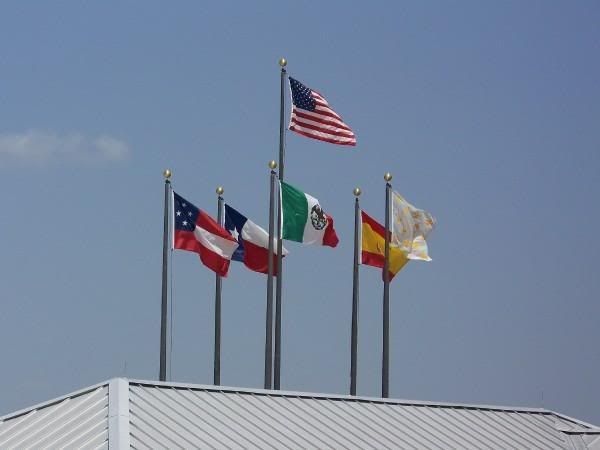 Fannin County is having a county-wide open house and Wild Hog Roundup. And you are invited.
The perfect storm has hit Fannin County, Texas that created this world's first:
We have lots of nice, unspoiled, "green", open land for sale in the county.

We are overrun with wild, feral hogs.
I am looking to promote Fannin County's natural resources and proximity to the DFW area as the "Outdoor Playground to the Metroplex".
Put all these things together, mix well and viola', making a silk purse out of a sow's ear, so to speak: a county-wide Wild Hog Roundup on featured listings!
Before you go "ballistic" on this idea, check out the links and information at the bottom of the page about the enormous problem and impact feral hogs are having on the southern US.
The idea evolved over a couple of months. I have a bad hog problem on my place. So do my neighbors. The county NRCS agent has told me they are getting to be a bigger problem every year. They're so bad that the State has offered to bring in the "Hog Airforce" and shoot hogs from helicopters!!! However, the money hasn't been appropriated by the state, so this may not happen.
Anyway, I've had friends wanting to come hunt. And they wanted to bring more friends. etc., etc., etc.
So that led me to the idea of enrolling more propeties in the hunt. Chasing them off of one property does not solve the problem. It just pushes it off on your neighbor. That led to the idea of making this a county-wide event. Which meant that we needed more property. Then the final piece of the puzzle fell in place and that was to ask property owners that had land for sale to let us hunt the hogs off of their land and showcase the property to all the hunters who come for the hunt. Want people to come to your open houses? Give them a reason!
As agents, we know the more eyes see a piece of property, the better the chance of making a sale.
Long story a little shorter, today the final OK came back from one of our beneficiaries, Fannin County Habitat for Humanity. They're in. So now we have Cabela's as a sponsor along with several local businesses.
Here's the flyer:
I've posted preliminary information on this a couple of other times to test the idea. I've gotten a very positive response from those likely to be involved or attend.
This event will do the following:
Promote Fannin County as the Outdoor Playground for the Metroplex
Generate economic activity for the local economy
Provide much larger exposure for featured properties
Boost real esate activity and interest
Benefit local service organizations: 4H and Habitat for Humanity
Help control a growing hog problem in the county

Now its your turn as an agent to get involved and boost YOUR business.
Here's how:
You can sponsor spots in the hunt. You can purchase tickets at a discount to the early registration price. You will then be linked to the website for more marketing exposure and Google juice. You can use the tickets as comps for your clients or as awards or incentives in your business. And if you send a client up for the Roundup, be sure to have them under a buyer's rep agreement.
Rules and details will be up on the Fannin Fun website in a day or so.
Please pass this along to your clients, colleagues and professional networks.
If you have any questioins, just drop me an email or call.
**************
As promised, here's the links to what's up with feral hogs: From the Texas Parks and Wildlife Department website:
http://www.tpwd.state.tx.us/huntwild/wild/nuisance/feral_hogs
And here's a link to the "Pig Bomb" a video by the Discovery Channel on the hog problem in the US:
http://www.youtube.com/watch?v=nWWD4kEH02Q
So don't go feeling sorry for these critters. They are destroying food, ecosystems, wildlife and property at horendous rates.