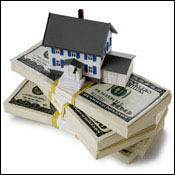 Minneapolis MN Jumbo Loans clawing back?
As 2010 gets under way, now is a good time to review the important updates for Minneapolis MN jumbo loans and new jumbo loans for MN mls buyers. Are they clawing back? Over the last 2 years we in the lending community have seen jumbo loan guidelines tighten, lenders disappear, and rates rise to levels rendering these loans a rarity. As many pundits and organizations claim that the housing meltdown is over we have seen small windows of these loans coming back into the fray. Now I personally do not agree with the said pundits etc, but announcing some options for homeowners with these types of loans is worthwhile. Here are a few basic updates I have noticed:
Lenders still are scare, but those who have always had a position in this market are still offering these minneapolis jumbo loans
Interest rates for these products have now dropped with conventional rates, which has not been the case for a while
Appraised values have still been hammered hard making it tough to get the value needed on refinances
Overall the guidelines are still tight, but those with equity in their homes (even with current values) have more options available to save money than before. Currently rates for Minneapolis MN jumbo loans start in the high 5's, which historically are very low. Those with a current Minneapolis MN jumbo loan or those looking to purchase a new MN mls home with a jumbo loan and have a significant down-payment (20-30% pending lender) have a great opportunity to fix in their loan balance at very low fixed interest rate. To find further information and get your questions answered contact me below.