Wellington Florida homes for sale- News you can use. 
Welcome to our online newsletter for all those who are interested in what is happening in Palm Beach County Florida - Real Estate. 
Here is the summer edition of our newsletter. 
If you would like to hear our newsletter as a podcast: click on the podcast icon below: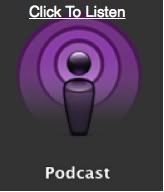 Or you can visit our Wellington Florida Real Estate Podcast at: 
If you are getting our newsletter in the your mailbox and you would like to receive it as a pdf file in your email or a link to the newsletter in your email box please email Nestor and let him know at: nestorg( at sign) bellsouth.net. 
If you are not getting our Wellington Florida real estate newsletter and want to start getting it, kindly send Nestor an email with your choice of delivery from the options above. 
Or you can copy and paste this in your Internet Browser: 
Call us today at 561-753-0135 for a private and confidential short sale phone interview. There is no obligation. We do not charge upfront fees. We close on our short sales.