Lake Suzy Florida real Estate can be a particularly good buy if you're a snowbird, investor, or simply want to live in this gorgeous community.
Lake Suzy is situated in southernDesoto county bordering the northern part of Charlotte County. Lake Suzy straddles Kings Highway as it heads from the Port Charlotte metro area all the way up to Arcadia and beyond.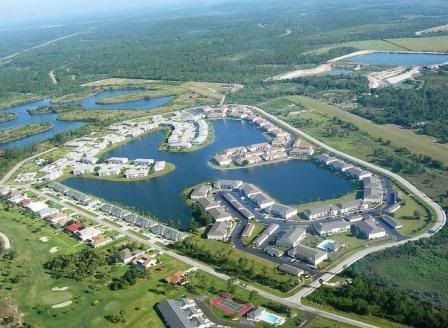 Lake Suzy Florida real estate can be classified into three basic categories, single family homes, villas and condos! Single family homes are found throughout the area but are predominantly around the Lake (Lake Suzy). These homes were built in the 80's and 90's and are generally very tasteful and can range from the low $200's up to the high hundreds! More homes can be found northwest of Kings Highway around the golf course and airstrip.
Condos are found in a few tasteful developments throughout the community. Villas are generally found situated along the Kingsway golf course, with the most visible being the Kingsway Golf Villas, which is a beautiful development of gorgeous villas northwest of the golf course.
Lake Suzy is enormously popular with our snowbird community. It is generally quiet and peaceful Indeed, in the summer, you may think you've stumbled upon a ghost town. In the winter the residents return and the town takes on a life of it's own with the more active residents walking the neighborhood and the golfers venturing out onto the beautiful Kingsway Golf Course. This course had the clubhouse severely damaged during Hurricane Charley in August 2004, but has recovered nicely to serve it's community.
Lake Suzy is fortunate to be close to the Port Charlotte metro area with all the shopping, entertainment, dining and medical facilites of a modern Florida community, yet across the county line in sleepy old Desoto county, with it's much lower property taxes. Head up Kings Highway towards Arcadia and you'll see the sign for the Nav-A-Gator - a popular restaurant and drinking hole located at the old Desoto Marina on the gorgeous Peace River. Many of the Lake Suzy residents are frequent visitors to Arcadia with it's wealth of antique shops and interesting boutiques. An easy way to while away the hours of a cool afternoon during the mild winter!
Lake Suzy is certainly not your run of the mill Florida community, but rather a very unique and interesting place to while away the winter months and recharge your batteries. The living is good!
To view some of the interesting homes, villas and condos available in Lake Suzy please visit our website at www.Lake-Suzy-Florida-Real-Estate.com.