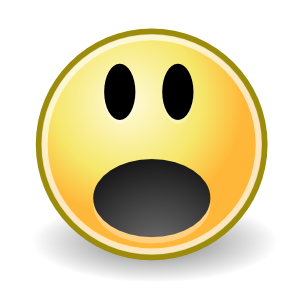 Today a Sunnyvale Short sale counter is received. Yes!! it only takes BOA 21 days after submitting to counter offer received for this Sunnyvale CA short sale. The Bank of America used to take the longest time to approve the Santa Clara county short sale. What makes this Sunnnyvale Short Sale different is the fact
file in equator.com ?
October 12 accepted offer submitted to equator.com - The negotiator was assigned in 10 days and BPO was done quickly also - Today November 2 2010 we received a counter offer from the bank. From October 12 to November 2 which is only 21 days!!!

Here is a few interesting facts:
Bank of America beefed up their Short Sale department over the past 6 months from 100 employees to 1,400. And now instead of over 300 Short Sale files their "negotiators" are averaging 100 or fewer files. 

For all the Short Sale Agents submitting Short Sales using Equator.com make sure do the following:

1. Educate the sellers on the Short Sale process and have documents ready before submission
2. Check Equator multiple times a day
3. Stay on top of assigned tasks
4. Effectively communicate with negotiator (daily if necessary)
5. Give Selling Agent/Buyer(s) weekly updates
6. Stay organized.
7. Be proactive.
8. Be courteous to all parties
Thanks for the contribution from Cameron Ek of Affinity Financial Group, Inc.
From New policy of taking Short Sale listings of Don Wixom gave all the short sales sellers something to ponder:
1. Seller has to ABSOLUTELY, have their head in the game! This means for them to grasp the complete understanding of the process and the potential risks along the way. I need to have a good understanding of their financial position, beyond the house itself. Are they a candidate for a bankruptcy down the road?
They have to be cooperative in showing, staging, keeping a lockbox and a sign on the property and really, just to have their head in the game! If sellers are too emotional and even depressed about their financial situation, often times they will not persevere through the process.
2. Evaluate second lien holders. Following my experience, I know some 2nd lien holders are almost useless in trying to work with, but simply take a look at the junior lien holders and decide a game plan.
3. Don't take a listing when the foreclosure sale date is less than 2 months out. Every time I've tried this, it just seems to bite me in the end and we run out of time to process and the bank does not postpone the sale. I cause myself more stress.
4. Don't follow the bank's pricing. If the bank gets a BPO or an appraisal and it's significantly different than your evaluation, follow your gut & your expertise, not the bank's price. If it's not selling at "their" price, then obviously the price is wrong. Work it out through time & petition the valuation if necessary.
5. If a borrower is more than 12 months behind, let it go! Chances are, if the bank hasn't foreclosed by that time, they will either be selling the note/servicing to someone who shortly will.

Grace Keng, Realtor, CDPE®, QSC® Hall of Fame RE/MAX Real Estate Services

Office: 408 799-8887

GraceKeng1@gmail.com
http://www.GraceKeng.com
Join our growing fan community on Facebook. Become a fan today!.
Asking me Home Affordable Foreclosure Alternative program.