Are you thinking of moving to Oregon? I get calls once or twice a week from people that have seen my blogs about how beautiful Oregon is, and they are surprised. They had no idea, want to leave everything they have now, and make the move to
Oregon. Hiking, Camping, Skiing and everything in between, are all here.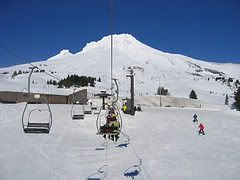 But, what are they forgetting when they decide to make the move to Oregon? Where are they going to work? This is where I can help! I've built up a list of internet websites, depending on what type of work you want to do, I may even have a contact within the human resource department. On these sites you can find out what job openings they have, how much they pay, and the hours you could be working. Then you can apply for the job and have a great job before you even move here.
Then from that point, I can help you move to Oregon, find temporary housing until you have found your perfect home, and usually within 45 days of your arrival, I can have you in to your very own home.
If you are interested in moving to Oregon, and want more information on jobs that are available here, please feel free to call me or e-mail me anytime.