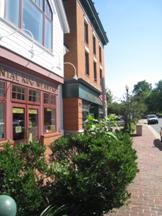 Those looking to relocate to Northern VA should consider buying a home or condo in Vienna and partake in the life style it affords its resident. Vienna has something to satisfy anyone and live in style whether the Town of Vienna or the high pace business district of Tysons Corner. Residents of Vienna have access to multiple commuter Metro lines, world known business district, world class restaurants, outstanding shopping, excellent public and private schools, and easy access to our nation's capital.
The Town of Vienna is one mile southwest of Tysons corner and has numerous restaurants, shopping, and any other business or service one needs. Maple Ave. (Rt123) runs through the heart of Vienna and has chains like Whole Foods, Outback, Fresh Market and several Starbucks. The heart and soul of the Town of Vienna is made up of the local business's likeMaplewood Grill, Cenans Bakery, Bazin's on Churchand Jammin Java to just name a few. This area is a truly walkable community and offers events year round like its Oktoberfest, Town Green Concert Series, 4th of July fireworks, and the annual Halloween Parade. Here is more information on the walkability of the Town of Vienna, Walking in Vienna .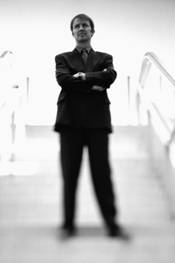 Tysons Corner is a world known Business District in Northern VA because of the many recognizable corporations that are headquartered or have major regional offices in the area. There are plenty of companies in Tysons Corner like Booz Allen Hamilton, Capital One, Freddie Mac, Gannett, Hilton, MicroSrategy, SAIC, Spacenet, and USA Today have their Corporate Headquarters located here. These along with countless other corporations who have office located in Tysons Corner make this area a giant in almost any industry. With commute times only expected to increase in the DC Metro area many are looking to live close to the office. Those searching for a more urban lifestyle can consider purchasing a condo centrally located in Tysons corner. Tysons Corner is split with part located in Vienna and part considered Mclean, another great area in Northern VA but all in Fairfax County.

To Continue this article on Relocating to Vienna VA and Tysons Corner, click http://calljoey.com/vienna-relocation.asp