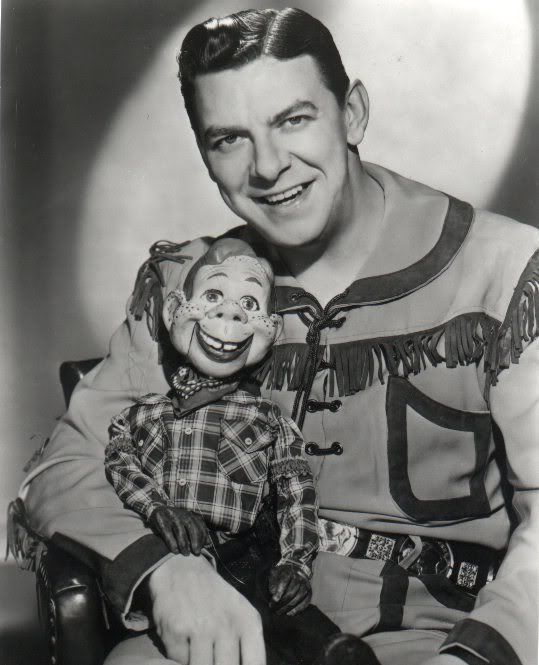 A true legend, and a memorable part of American history, puppeteer and puppet maker, Velma Wayne Dawson of Palm Desert, passed away on September 26, 2007. She was known for her love of puppets, that she was fascinated by at an early age after viewing the much praised team of Walton and O'Rourke. At this point, Velma was completely seduced by the magical quality of the puppets, and felt overwhelmed by a need to purchase some puppets, but found very few anywhere. Upon asking, she found that puppets were not common, and she made the decision to attempt to make puppets on her own, following the advice of the only book she was able to find, by Tony Sarg, about making puppets.
As a result of her love for puppets, she attended art school and learned to sculpt and paint. Her first creation was based off of the Tony Sarg book, and Velma always claimed it was a "pathetic" puppet. Some people feel her true schooling came following the viewing of a puppet show in downtown Los Angeles. She asked the Barlow's, the husband and wife puppeteer team, if they sold their puppets, and received a resounding, "No, but we'll teach you."
This moment lead fairly quickly to the later stages in Velma's life, as her skill for making puppets grew, and her reputation as an excellent puppeteer became widely known in the Hollywood movie circles. Following a crisis and losing their feature star, NBC contacted Velma, requesting a rush job on a puppet. She delivered the puppet in 9 days, stating she wished it could have taken 9 months to create a masterpiece. Once he shipped Howdy Doody off to New York, it promptly slipped her mind until she viewed the first show and politely said it was horrible, due mostly to the lack of skill shown by the puppeteers that were manipulating the marionettes.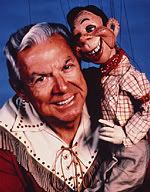 For 12 years, from 1948 when the show was created, to 1960 when it ended, Velma was the creator of the Howdy Doody marionettes. Including this show, Velma had a 50 year long television career, and received a star on the Palm Springs Walk of Stars as well as being honored by the National Academy of Television Arts and Sciences (NATAS) the Pacific Southwest Chapter.
Velma and her husband Johnny were credited for founding three of the Coachella Valley's most distinguished country clubs, Thunderbird, Eldorado and Marrakesh. Velma was a huge supporter of the College of the Desert in Palm Desert, CA.
Friends and Mourners will meet at the Annenburg Theatre on November 17, 2007 at 10:00 am for a memorial service for Mrs. Velma Wayne Dawson, Howdy Doody will be there.