In the past 7 years, I've learned a lot from fellow peers and the people I've worked for, they are called clients in a corporate type of sense. I have no barometer in which to gauge what is going on here (With our world, with Real Estate), I don't know the immediate cause or eventual solution. That's not an easy thing to absorb.
The fact is....rates are low. They are real low. And while I've listened and heard the Consumer Confidence or lack there of....I've also listened to us....and me. As one of my prospective clients put it, " Depressed housing market, depressed housing stats, depressed housing prices, depressed stock market, and depressed 401K. How depressing. My company is reorganizing, and although we are told we are in good standing, I just don't think that this is the best time to make a bold move." I can't point a finger on what is exactly going on, as there is a ton of variables and I rarely study or do research. Sometimes, in life, you just need to react. Yet, there's a plan to my reaction and it starts with the Cockroach.
Economy aside, how's your life? How's your family? How are you? Personally, I'm colder than a witches tit in the ides of a Frosted February, but I'm doing well. If you want to give humans a REAL I.Q. Test, base it on survival....cause that is what it is. At this point you may think that I think our economy is bad. Nah.... our economy is very good....for some people. Speaking as Robin Hood, I'm more of a Cockroach than an Eagle, yet in the end the Eagle never eats the cockroach. The heart beats, the survival begins.
I don't want to tell a story or sell some self-promotional sort of goods here, I just want to try like the damn dickens to call it like I see it....whether it be true or just plain bad advice. If you can survive 5 more months, as a Real Estate Professional or individual battling economic concern or despair....you'll make it. Be the Cockroach. Survive, no matter what. I say 5 months because I see 5 months before purse strings loosen up more and knee jerk reactions to Market Conditions fall to the wasteland. Become the cockroach, for it will benefit not only your business....but your life. Here's a few attributes of our infamous little creature in the shadows:
Cockroaches adapt readily to a variety of environments - No matter what the winds of change may blow one's way, adaptation is key to business and in life. Things won't always be good, things won't always be bad. Whatever things are, one must adapt accordingly.
Researchers found a balance between cooperation and competition exists in group decision-making behavior found in cockroaches- Hmmmm, sound familiar? Cooperation tends to lead to solutions, competition keeps everyone at the top of their game.
Cockroaches are among the hardiest insects on the planet - While anyone who really knows me knows that I'm a rather sensitive young chap, I firmly believe strength is vital to survival. And above and beyond anything else, Inner Strength is the strongest force of all.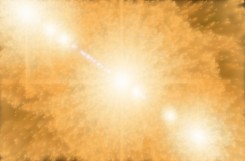 As Brandon Lee's character said in the movie 'The Crow' "It Can't Rain All The Time." Yesterday, I had an epiphany of sorts, one I may never be able to properly express in words or in writing. Yet, that epiphany came when I got up from my chair and went to the window of our office and looked out to the world from 3 stories up. Thoughts raced through my mind about this Industry, this Life, this World. A smile grew upon my face and I turned back to my chair and went to work.
Today, I went shopping and as I was meandering the aisles, I heard the voices and watched my fellow men and women as they went about their way. I realized we weren't shopping, we were surviving. Because that's what we do. As repulsive as my little buddy we call 'The Roach' may be to some, we all could learn a lot from that creature in the shadows. Before we can ever thrive, we must survive....through thick & thin, better or worse, until the inevitability of death comes calling. And if we do that............the pursuit of the happiness we all seek will be but a moment away.