Central Oregon Golf Season Begins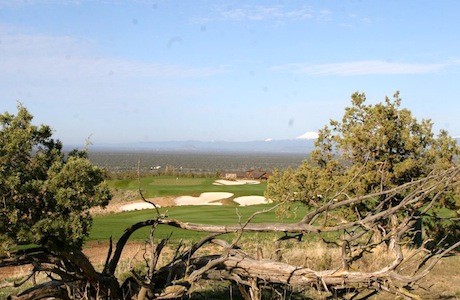 To paraphrase Mark Twain (yes, I know he never really said it), "The coldest winter I ever spent was spring in Bend Oregon."
Golf Season in Bend
Despite 15′ of snow at Mt. Bachelor (and more to come)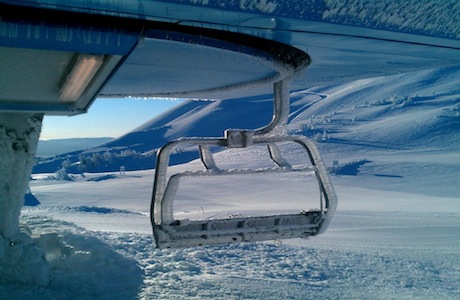 and the recent postponement of numerous high school athletic events on account of "inclimate weather," pros and amateurs will be teeing it up as today marks the official start of golf season in Central Oregon. Courses like Tetherow,
Brasada Canyons,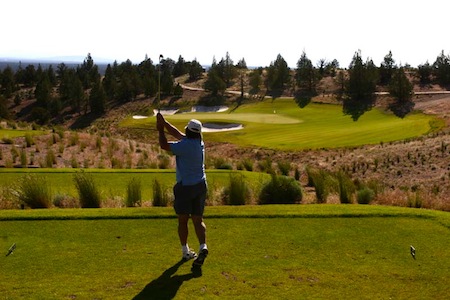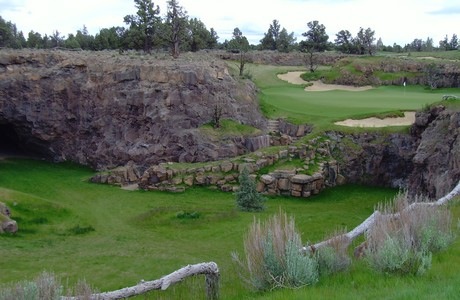 and Broken Top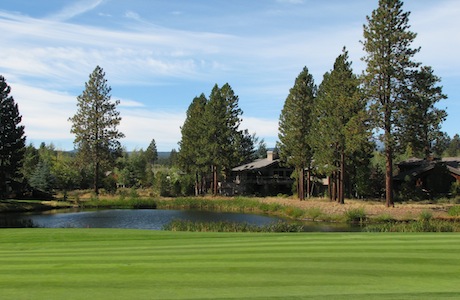 will open for some rather chilly play. The winners will be the hearty folks who can take advantage of promotions like Tetherow's "Pay the Temperature" . . . the high in Bend tomorrow is scheduled to be 43 degrees.
Golf Course Real Estate in Bend
Somehow, we've got to tie this post into some real estate. How about checking out all the golf course homes in Bend under $800,000. If you see something you like, just click on the thumbnail for more detail.
$319,900

20241 Fairway Dr
Bend, OR 97702

Listing #: 201202298

$324,900


Bend, OR 97701

Listing #: 201010765

$335,000

60669 SE Teton Ct
Bend, OR 97702

Listing #: 201202007

$424,900

60809 Currant Way
Bend, OR 97702

Listing #: 201201189

$435,000


Bend, OR 97701

Listing #: 201102632

$440,000


Bend, OR 97701

Listing #: 201103223

$450,000

3202 Underhill Pl
Bend, OR 97701

Listing #: 201107252

$464,100

19184 Green Lakes Loop
Bend, OR 97702

Listing #: 201108514

$479,900

3032 NW Melville Dr
Bend, OR 97701

Listing #: 201102809

$499,000

65658 Swallows Nest #V4
Bend, OR 97701

Listing #: 201100291

$499,000

65846 Sage Canyon Ct
Bend, OR 97701

Listing #: 201106955

$519,900


Bend, OR 97702

Listing #: 201108626

$549,999


Bend, OR 97701

Listing #: 201201821

$599,000

3076 NW Melville
Bend, OR 97701

Listing #: 201201662

$599,000

19244 Green Lakes Loop
Bend, OR 97702

Listing #: 201102879

$610,000

61607 Tam McArthur Loop
Bend, OR 97702

Listing #: 201108402

$649,000


Bend, OR 97702

Listing #: 201105994

$649,000

3561 NW Conrad Dr
Bend, OR 97701

Listing #: 201106593

$659,000

3567 McCready Dr
Bend, OR 97701

Listing #: 201108660

$685,000

2988 NW Melville Dr
Bend, OR 97701

Listing #: 201201868

$695,000

19470 Green Lakes Loop
Bend, OR 97702

Listing #: 201200856

$775,000

60702 Golf Village Loop
Bend, OR 97702

Listing #: 201104166

$784,900

19502 Green Lakes Loop
Bend, OR 97702

Listing #: 201104488

$789,000


Bend, OR 97702

Listing #: 201107696

$795,000


Bend, OR 97701

Listing #: 201201588

$799,000

19522 Green Lakes Loop
Bend, OR 97702

Listing #: 201109018

$799,900


Bend, OR 97702

Listing #: 201106665

$799,900

23063 Canyon View Loop
Bend, OR 97701

Listing #: 201106688

$800,000


Bend, OR 97702

Listing #: 201107358

$875,000

19389 Soda Springs Dr
Bend, OR 97702

Listing #: 201201776
Like our Facebook business page
Search anonymously for homes in Bend
You may also like -