The Mossy Creek Barnyard Festival is coming to Perry GA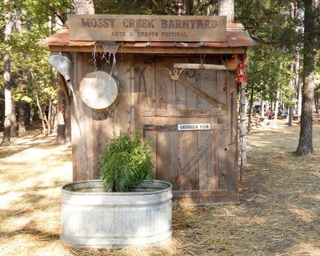 Middle Georgia Residents, did you know we are a only a day away from the 2012 Mossy Creek Barnyard Festival in Perry GA? Are you ready to shop for that special one-of-a-kind gift, taste some fantastic southern food, admire the craftwork of local artists, and/or enjoy lively entertainment? If so, this is a unique event you will not want to miss!
When: April 21 & 22
Where: 315M Lake Joy Road in Perry GA
Cost: $5.00 for adults and $1.00 for kids. Parking is FREE.
Hours: 10:00am to 5:00pm both days.
For specific details, contact the Mossy Creek Barnyard Festival at (478) 922-8265.
Come on out and enjoy a hayride, homemade ice cream, and even pickup a trinket or two for yourself or others. Any way you slice it, there will be something for everyone at the Mossy Creek Barnyard Festival in Perry GA!
As always, Houston County GA local events are provided as a courtesy by your Warner Robins Real Estate Specialist, Anita Clark Realtor.