What is WHEDA and how can it Help ME?
The American Dream usually consists of a few major items for the majority of people; a satisfactory, well-paying job, dependable transportation and an affordable home to call their own. Lots of initiatives have been offered over the years to help people in middle to low income brackets afford a home purchase. The Wisconsin Housing and Economic Development Authority (WHEDA) has filled that need for over 40 years.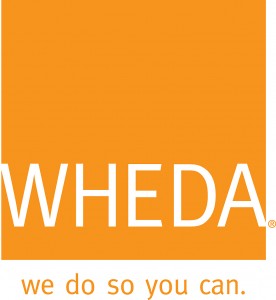 Early Beginnings
In 1972 WHEDA was organized by the state legislature of Wisconsin. However, the group does not operate as a state agency. Instead, WHEDA is independent, giving it more flexibility in its dealings.
Mission
WHEDA exists to offer affordable financing to people in moderate to low income brackets. The loans are fixed rate mortgages and aimed at helping people obtain their first home.
WHEDA works in conjunction with a host of different groups such as developers, lenders, nonprofits and local governments in order to ensure that there are affordable homes for deserving individuals.
The agency also offers financing to developers that plan to offer rental properties for low or moderate income individuals and families.
Small business loans are also offered to aid agriculture initiatives and economic improvement.
Various Loans
WHEDA offers loans for people to buy homes. The loans come in three different varieties to accommodate purchases and even limited home improvements.
Besides these loans, other programs exist aimed at multifamily housing. Developers can take advantage of these loans to build or renovate properties such as a duplex or 4-plex and make them suitable for a number of families. WHEDA has several programs for developers to make it easier for the builder to find the right financing for their needs.
Like the FHA and VA loans, WHEDA offers its products through various lenders across Wisconsin. This makes it easier for borrowers to get the loan they need and allows WHEDA to focus on managing their products rather than operating a mortgage operation.
No Taxes
WHEDA does not use any revenue from taxes to fund its programs. Revenue bonds are sold and used to finance the loans. This allows the program to self-fund its offerings without relying on the taxpayers of Wisconsin.
More than Just Loans
While the principal focus of WHEDA is to offer affordable loans for moderate income and low income individuals, the agency is involved with other projects as well. In 1983 a foundation was established to offer annual grants. The grants are designed to help housing situations among special needs such as victims of domestic abuse, runaways, homeless, people with disabilities, and people in need of protective services.
Based on their successful track record and commitment to the people of Wisconsin, WHEDA is dedicated to helping people fulfill their own American Dream. If you feel you fall under their guidelines, talk with a mortgage lender about the WHEDA programs to see if one is right for you.
Additional WHEDA Information: