Pavion Park Mission Viejo, California
Part of the allure of Mission Viejo are the numerous parks and open spaces that are well maintained by the city. Pavion Park is a great place to take the kids to burn off some energy and have some fun! It's located near the intersection of Olympiad Road and Jeronimo Parkway and adjoins Philip J. Reilly Elementary School.
The 5 acre park is also at the northeast terminus of the Oso Creek Trail which runs along Jeronimo Rd and eventually ends at Marguerite Parkway. Watch for an upcoming post about the Oso Creek Trail. This park is close to the neighborhoods of Cordova Vista, Castille Central, Casta Del Sol and Stoneridge.
The monument sign describes the features of the Oso Creek Trail
and talks about the volunteers that helped create this park and trail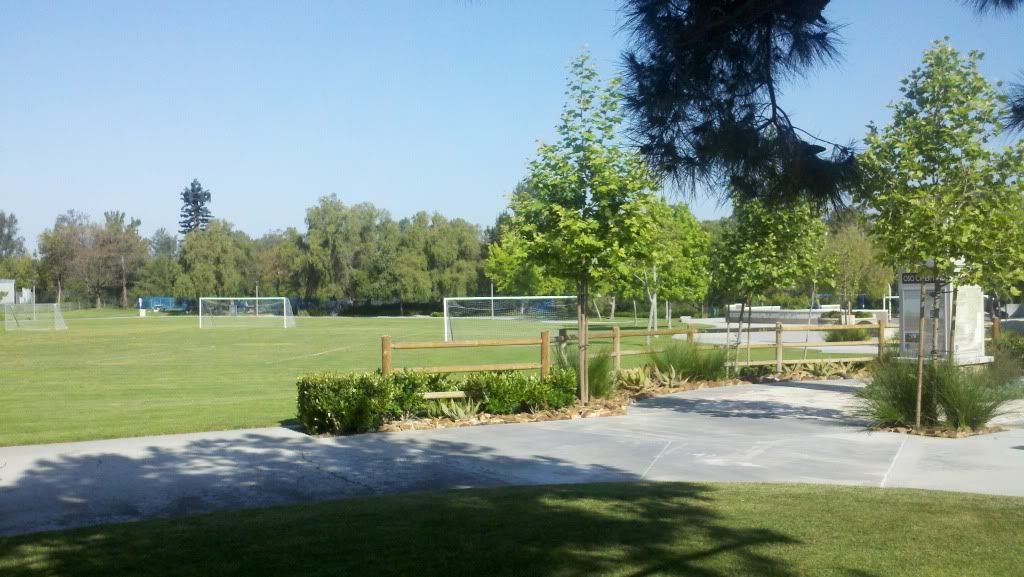 Plenty of open grassy fields are filled with youth soccer leagues.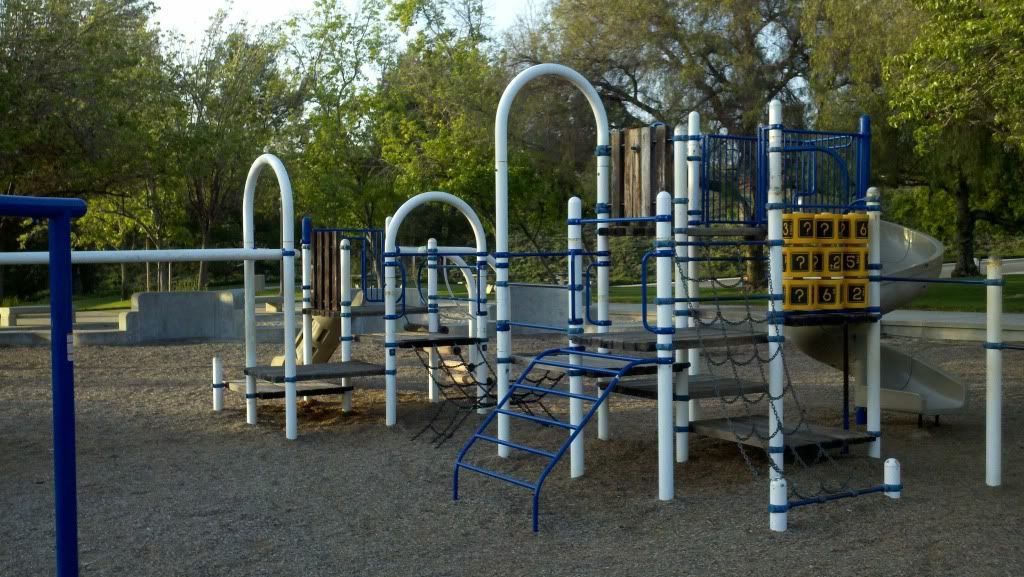 Jungle gyms abound where kids can climb to their hearts content.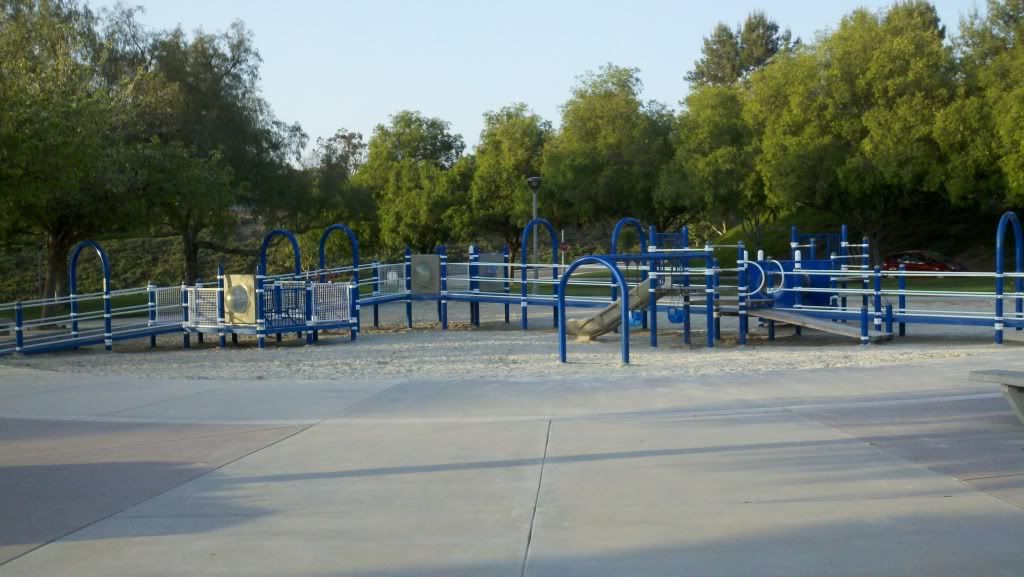 There's even a wheelchair accessible jungle gym with gentle inclines.
Here's one of two picnic table areas.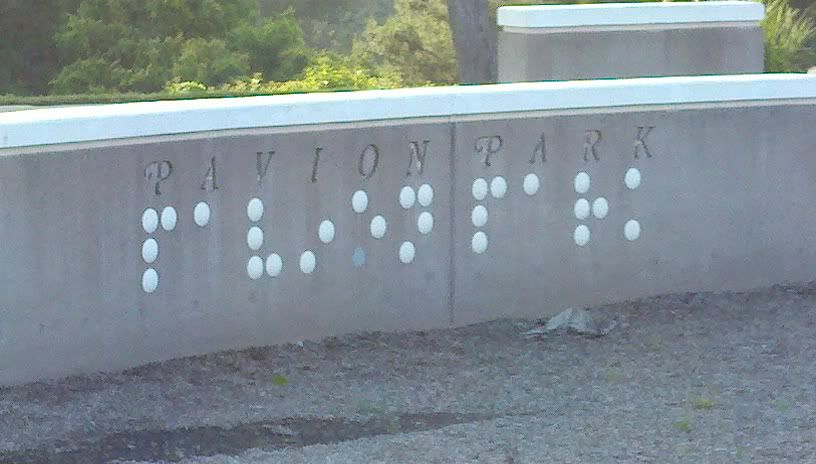 Inside the sandy play area you'll find this low wall with the
park name spelled out in giant Braille letters.
Park along the long curb on Pavion Street. There is also a handicapped lot closer to the elementary school. There are no restroom facilities at this location.