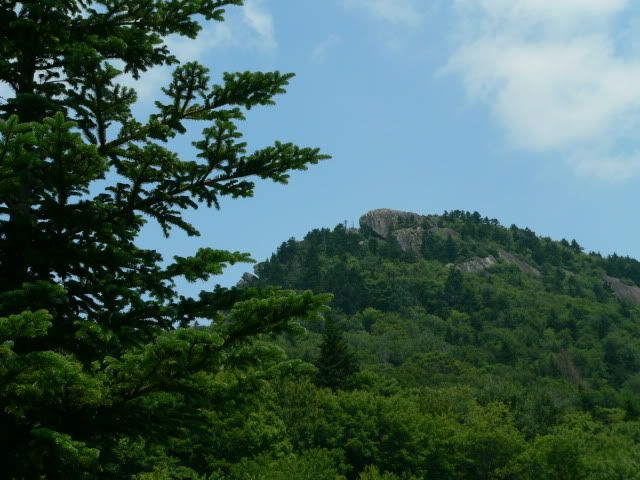 Come and visit Grandfather Mountain for one dollar a head through April. There's only one catch... you have to be a resident of Mitchell, Avery, Watauga, Wilkes, Alleghany or Ashe counties. If you're not just be in the car with someone who is. As long as someone in the car has proof of residency, you're in. April is the month that Grandfather Mountain reaches out to the locals who might not get there any other time of year without an incentive. So come on out! If you're not a local, make friends with someone who is. It's a great opportunity to check out the park.
Spend a day exploring the hiking trails.
Check out the animals like bears, cougars, deer, river otters and bald eagles in their natural habitat.
This family of otters know how to entertain.
One of several offspring of the infamous Mildred the bear!
If you're lucky, you'll get a rare, up close look at a Bald Eagle.
If you're brave enough...walk across the mile high swinging bridge.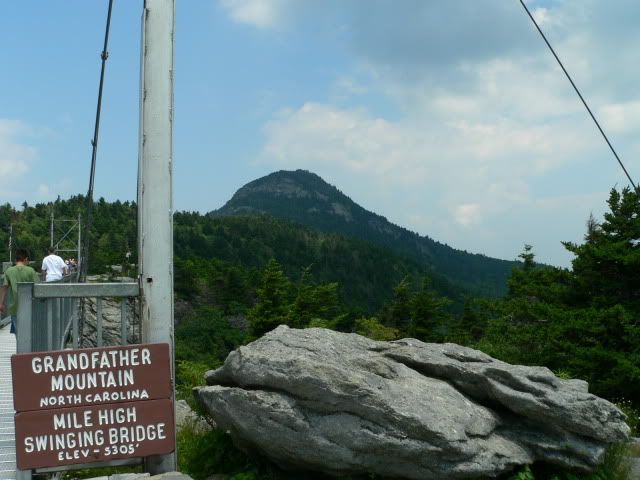 You can't really tell how high this is until you are actually on it. It's amazing!
April is a great time to go. Many of the animals are starting to poke their heads out, and you don't have to fight the crowds like you would later on in the season. Give a call before you go 828-773-4337. The hours change a few times through April so it's best to call ahead and check. They can give you an idea of what the weather is like as well. It's always a great day for the whole family and you sure can't beat the price!