Sam Shueh
                                                                                 Realty One Group
                                                                       Silicon Valley, CA
It encompasses a metropolitan valley area in Santa Clara County covering most of South San Francisco Bay.  The total population is just over one millions people. These single family homes often were built after 1960s. The gross living area is bracketed from 1,300 to 1,999 sf with a minimum 3 to 4 bedrooms and 2 full bath or more. This is necessarily as it is the generic size homes used to compare to different neighborhoods for pricing.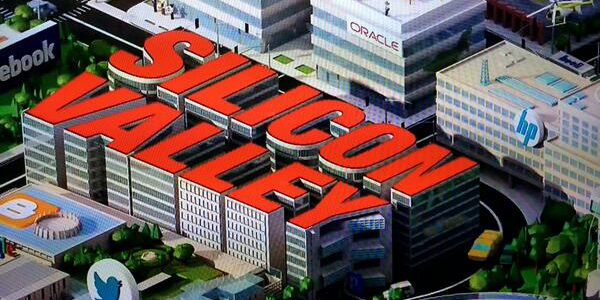 We only look for trends like YTY price increase, gla/sf. Each neighborhood home prices are slightly different. Data consists of 6,346 closed sales.
                                                                      Total listings SFH =664
                                                 Inventory: 1.5 month (2.5 month is healthy)
                                                 unemployment rate=4.2%
                                                          Sold/Asked=105%
                                                        Marketing time=14 days
                                                        Avg home(1300-1999 sf) 
                                        $947K (Apr-June 2016)    $885K (1 yr ago)  +8.7%
                                        $598/sf                                 $438/sf                  +7.0%
This is the lowest price increase I have observed since 2012. It will take another stimulus to move up home prices. The % accepted vs listed price shows it is still a seller market.  However, good things can not go on forever. We have been having a robust steep price increase since last quarter of 2011 or over 5.5 years now.  
It will take this summer to see how many homes are coming on the market.
I have seen lower number of offers this year than in the past. Investors apparently agree with me and are cashing out their equity. Many home owners locked in are cashing out and move on.
The reason is strong economy and low unemployment rate at 4.3% vs 5.2% at the beginning of 2016. The low interest makes sense to own. 
Many high tech public companies are assessing its profitability and are watching new hirees. Yahoo, Qual Comm, Intel, VM ware, and IBM software are re-balancing its work load. With just days before iPhone and iWatch newer product launch it is questionable how Apple, a largest employer will fare. There is some indication something is cooking to streamline its operations.
Top 10 high tech employers in San Jose, CA are:
1 Cisco Systems Computer Equipment 13,600
2 eBay Online Auction 4,700
3 IBM- software Sol'n 4,200
4 Hitachi Storage 2,070
5 Adobe Systems- Software 2,000
6 Cadence Design Systems- Software 1,800
7 Sanmina-SCI -Electronic  Service 1,770
8 Maxim Integrated- Semiconductors 1,650
9 Brocade Communications- Internet Equipment 1,470
10 Ericsson -Telecommunications 1,360 
Source:
   City of San Jose Stats (San Jose City Stat Sheet)
   Shueh, Sam     San Jose Blogs
---
 Sam Shueh Realtor    
 I've called San Francisco South Bay home for over 30 years. We love this area and all it has to offer, and I enjoy sharing what I know about homes.  I documented in several books about Silicon Valley history. I have much expertise in real estate...please give me a call.                                                        (Four-O-Eight)  425-1601