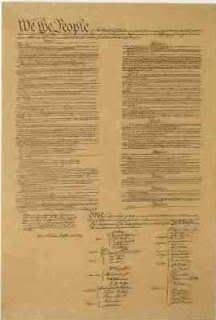 Our country was not formed a democracy.
We  were founded as a Republican form of government and herein lies the problem. 
There in NO where in our Constitution of Bill of Rights that uses the word Democracy. Oh you learned it in your text books, we all did. We all hear it today, yet the Founding Fathers detested it. Thomas Paine, considered it one of the vilest forms of government. 
However, as I got older and cared about our history and the founding of America, I discovered that truth. Now in the midst of bailouts and more and more banks, businesses and governments holding their hands out it would do a well to remember this.
It would be interesting to ask our current legislatures and those just elected to explain the difference between a Democracy and a Republican form of government.
The following quote attributed to Professor Alexander Fraser Tyler who was writing back when America was still a colony:
A democracy cannot exist as a permanent form of Government. It can only exist until the voters discover they can vote themselves largesse from the public treasury. From that moment on the majority always votes for the candidate promising the most benefits from the public treasury with a result that a democracy always collapses over a loose fiscal policy, always to be followed by a Dictatorship.  
Article 4 Section 4 of our Constitution guarantees to every state in the Union a Republican form of government.
Thirty eight years after the Declaration of Independence was written, John Adams warned "A democracy never lasts long. It soon wastes, exhausts and murders itself. There never was a democracy that didn't commit suicide."
The Declaration of Independence contains the principals of a Republican form of government. All men are created equal with certain unalienable rights that governments are formed by men to secure these rights and that governments derive their power from the consent of the governed. The essence a Republic is the rule of law.  This law is common law and scientific law. It does not change.
Thomas Jefferson said, as he admonished Supreme Court Justice William Johnson:
"On every question of construction, carry ourselves back to the time when the Constitution was adopted, recollect the spirit manifested in the debates, and instead of trying what meaning may be squeezed out of the text, or invented against it, conform to the probable one in which it was passed." Thomas Jefferson, Memoir, Correspondence, and Miscellanies, From the papers of Thomas Jefferson, Thomas Jefferson Randolph, editor (Boston: Gray and Bowen, 1830), Vol IV, p. 373, to Judge William Johnson on June 12 1823.

Remember the Pledge of Allegiance I pledge allegiance to the Flag, and to the
Republic
for which it stands.