As soon as this feature was rolled out at the end of October I immediately jumped on the bandwagon to set up my campaigns for my desired market areas and FREE IDX links.

With the beauty of the 2 week free trial that was given to us by Active Rain after the Listng Router was initially introduced there was no absolutely no risk involved and it was a no-brainer on my part not to test this baby out.

For the month of October I had a total of 7 click throughs to the campaigns I had set up and a whopping $.12 in click credits. Wow.....this was only for the month of October....I thought to myself this can only get better as times goes on and was anxious to see how my numbers for November would be.

Well, here are my numbers for November as of today. I've had a total of 9 click throughs for a total cost of $8.21 but here comes the icing on the cake....drum roll
please.......I've accumulated $16.26 in listing router credit. This is just AWESOME to me because if I'm understanding this correctly, those credits are as a result of the visitors who have used the AR Listing Router search interface on my blog to locate listings outside my service area and I now have received this credit to buy clicks from other member's visitors.
In addition, in checking out my website statistics, I'm experiencing a 20% increase in unique visitors so far for the month of November compared to the whole month of October and have received 5 new IDX registrations this month from buyers searching for homes in my market areas.

I'm sure there are many memebers out there in other markets who are seeing some much stronger numbers than what I am seeing. I'm just excited to see any type of increase in activity to my website and IDX registrations that will translate into future business. It all comes down to a numbers game and those who dig in and stick with this in the long term will I have no doubt benefit from the use of the Active Rain Listing Router.

In case you did not have a chance to reiview all of the posts introducing this phenomenal new feature to our Active Rain community, I've included posts written by our own Active Brad, Jeff Corbett along with posts from some of our members who have contributed their insights about the power of The Listing Router.
It would be wonderful to hear the results that others are seeing and sharing them with the rest of our members.

The ActiveRain Listing Router by Jeff Corbett

Whiteboard Video Explanation of Listing Router by Active Brad

Setting up a click campaign by Active Brad

Saving your own traffic for free by Active Brad

Opting Out of Listing Router by Active Brad

Listing Router Two Week Free Trial, Reduced Click Cost By City, It Just Keeps Getting Better! by Jeff Corbett

Listing Router New Pay Per Click Pricing Per City by Jeff Corbett

Listing Router - Show them First by Missy Caulk

A Lead vs a Hit.........for Listing Router (how to make the most out it) by Missy Caulk

Listing Router is a no brainer hook up to profit. JUST DO IT!!! by Rebecca Levinson

Listing Router ~ Blow Me Away Opportunity ~ Business Development Big Time! by Jeanean Gendron

Progress Report ~ Listing Router ~ Custom IDX ~ Searches & Localism! by Jeanean Gendron
****************************************************************************************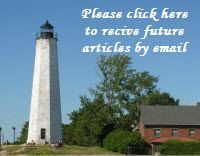 Written and Posted by:
Donna Bigda - REALTOR®, ABR, SRES, e-PRO
RE/MAX Alliance - Branford, CT 06405
Search Branford, East Haven, Guilford, Madison, New Haven and all New Haven County Homes for Sale
Copyright © 2008 by Donna Bigda, All Rights Reserved ...*Active Rain Listing Router - Have You Been Checking Up On Your Click Throughs & Credits Lately?*