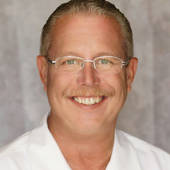 CalBRE Lic.#00779926
Real Estate Agent
Alex Gandel
Simi Valley CA Agent, Simi Valley Real Estate
Simi Valley, CA

—

#1 Agent, Simi Valley C21 Troop Real Estate 1996-2016
Contact Alex Gandel, Troop Real Estate, Simi Valley Real Estate Agent, Homes for Sale in Simi Valley CA
Simi Valley Real Esate, Simi Valley Homes
Sim Valley , CA 93065
---
#1 Agent Simi Valley, C21 Troop Real Estate 1996-2016. Simi Valley Real Estate Specialist. Buyers, Sellers, Investors. Celebrating 37 Years in Simi Valley Real Estate! CalBRE Lic # 00779926
Get to know Alex Gandel
Alex Gandel, #1 Agent Simi Valley 1996-2016 with C21 Troop Real Estate and #7 Agent Nationwide with Century 21 in 2016, based in Simi Valley, California, is celebrating 37 years in Real Estate. Of those 37 years, Alex has been with C21 Troop Real Estate for 22 years and has consistently earned the most prestigious awards for his top production and professional excellence. As a seasoned veteran, Alex has represented clientele in a vast array of price ranges and transactions. He attributes his success to his "glass half full" approach in his business and personal life which enables him to continue to help a multitude of people throughout all of Ventura County and the San Fernando Valley, from First Time Home Buyers and Sellers to Estate Level Buyers and Sellers.
In April of 2016 Troop Real Estate took a giant leap forward and partnered with CENTURY 21® LLC with great expectations to continue what they have been accomplishing for years: delivering a remarkable customer experience and creating an affinity and trust with our clients. Alex Gandel is excited to offer a wide array of consumer-centric products, services, and technology merged with his 360 Degree High Impact Marketing Plan.
 
In 2013 Alex's son, Brad Gandel, joined forces with Alex, working as a fellow Realtor. Brad states he is "learning from the best!" Welles Miller, Alex's Transaction Coordinator, has been with him since 2001 and is an insightful and informative catalyst who helps Alex expertly guide his clients through the sometimes challenging escrow and closing process. Cheryl Clayton has been with Alex since 2011 and works as his Marketing Director and Buyer's Agent and is a passionate centric force to the driving energy behind Alex's proven and successful High Impact 360 Degree Marketing Plan. Both Welles and Cheryl are fully licensed, insured, experienced agents who have been actively working in Real Estate for over 20 years. Alex calls this group "magical." Together, with Alex's keen insight and guidance, this magical team works with a mindset to continually "raise the bar" in service, communication, follow-through, creativity, perseverance and excellence.
 
Alex Gandel and Staff are a combination of the best of both worlds: Working with the largest independent Real Estate Company in Ventura County, C21 Troop Real Estate, as well as offering a "Boutique-Style" personal concierge service to their clients. Their clients never feel like another statistic or number. Alex Gandel and Staff are highly skilled, friendly, experienced and successful in working with standard Real Estate transactions as well as a variety of challenging circumstances, such as divorce, short sale hardship, contingent sellers with a home of choice, relocation clients and investors. By virtue of Alex's longstanding professional reputation, he also receives many referrals from Realtors out of the area. The experience and camaraderie of Alex Gandel and Staff goes beyond the ordinary! Often, their keen insight, experience and knowledge will guide them to proactively address details before they become a problem. This type of service is invaluable to Alex's clients!
 
In addition to being a Top Producing Real Estate Agent and business professional, Alex is a devoted family man, married to his wife, Janet for 28 years, and serves his community in a couple of different capacities such as volunteering on the Advisory Board of the Simi Valley Boys and Girls Club as well as the Simi Valley Hospital Foundation Board. Alex is also the Founder and Chairman of the annual Troop Turkey-a-Thon, feeding thousands of qualified people a Thanksgiving dinner throughout Ventura County every year.
 
In 2016 Alex Gandel closed 80 transactions totaling over $52 million in sales. Alex has also been a guest speaker in prestigious venues such as the 2015 OnQ Top Producers Panel in Ventura County and the 2014 Real Live Top Agent Panel at the Skirball Center. Five words you can count on from Alex Gandel and Staff: Integrity, passion, commitment, communication and friendliness.
To contact Alex Gandel, call 805-522-6788; or you can reach him by email at alex@alexgandel.com. For in depth information on available properties, visit Alex's website at www.alexgandel.com.
Alex Gandel's Blog Posts
|
Real Estate General Information
–

15 days ago
Real Estate General Information
–

17 days ago
Real Estate General Information
–

17 days ago
Real Estate General Information
–

18 days ago
Real Estate General Information
–

2 months ago
Certifications
 Century21 Luxury Estate Specialist
Alex Gandel has served residents of Simi Valley and surrounding areas since 1980.
In addition to Simi Valley, Alex also serves:
Chatsworth
Woodland Hills
Northridge
Porter Ranch
Moorpark
Thousand Oaks
Camarillo
Newbury Park
Westlake Village
Agoura Hills
Oak Park
Awards
OBJECTIVE:
To achieve a level of service and relationship with each client that is unequaled in the industry. Through hard work and trust every client will know their needs and satisfaction are my priority.
 
EDUCATION:
1978-1982 California State University, Northridge
1977-1978 San Diego State University
Major: Business Administration, Emphasis in Real Estate Marketing, Finance and Economics
 
ACCOMPLISHMENTS:
2016 #1 Agent Simi Valley C21 Troop Real Estate, #7 Agent Nationwide Century 21, #9 Agent Worldwide Century 21
2015 #1 Agent, Troop Real Estate, Companywide
2014 #1 Agent, Troop Real Estate, Companywide
2013 #1 Agent, Troop Real Estate, Companywide
2012 #1 Agent, Troop Real Estate, Companywide
2011 #1 Agent, Troop Real Estate, Companywide
2010 #1 Agent, Troop Real Estate, Simi Valley
2010 Community Service Award CSMAOR Association of Realtors
2009 #1 Agent, Troop Real Estate, Companywide
2008 #1 Agent, Troop Real Estate, Companywide
2007 #1 Agent, Troop Real Estate, Simi Valley
2006 #1 Agent, Troop Real Estate, Companywide
2005 #1 Agent, Troop Real Estate, Companywide
2004 #1 Agent, Troop Real Estate, Simi Valley
2003 #1 Agent, Troop Real Estate, Simi Valley
2002 #1 Agent, Troop Real Estate, Simi Valley
2001 #1 Agent, Troop Real Estate, Simi Valley
2000 #1 Agent, Troop Real Estate, Companywide
1999 #1 Agent, Troop Real Estate, Companywide
1999 Realtor of the Year, Simi Valley/Moorpark Association of Realtors
1998 #1 Agent, Troop Real Estate, Simi Valley
1997 Real Estate Sales Person of the Year, Troop Real Estate, Simi Valley
1996-1997 #1 Agent, Troop Real Estate, Simi Valley
1992-1995 #1 Agent, R.R. Gable, Simi Valley
1980-1992 #1 Agent, ERA Gandel Realtors
 
ADDITIONAL ACCOMPLISHMENTS:
1980-2017 Member of CSMAOR Association of Realtors/Rappatoni Regional MLS
2008-2017 Member of the Simi Valley Hospital Foundation Board of Directors
2016-2017 Member, Boys & Girls Club of Simi Valley Advisory Board
1999-2017 Chairman/Founder, Troop Turkey-a-Thon Thanksgiving Food Drive
1998-2015 Member of the Board of Directors for the Boys & Girls Club of Simi Valley
2008-2015 Daily News Readers Choice Award
2005-2007 Sponsor, Simi Valley High School Basketball Scholarship Fund
2000-2001 President of the Board of Directors for the Boys & Girls Club of Simi Valley
1992-1996 Member of SVM Association of Realtors/Board of Directors
5 Year Sponsor Santa Susana Knolls Little League
21 Year Sponsor AYSO (Youth Soccer)
Skills
Celebrating 37 Years in Real Estate! #1 Agent Simi Valley 1996-2016, C21 Troop Real Estate and #7 Nationwide 2016 with Century 21. Top Listing and Sales Agent in Simi Valley. Experience with luxury estates, trusts, divorce, investment, first time buyers, sellers, buyers, relocation, etc. High Impact 360 Degree Marketing Plan for successful listing sales! Friendly, licensed and insured staff ready to serve!
Testimonials for Alex Gandel
I would like to say Alex did a great job for me with my desire to do a 1031 exchange. Alex sold the house I wanted to sell in 3 days, was very pleased of course, next step, we found a house I wanted, in a more desirable area at a fair price, I liked the house and bought that house. The best surprise for me was the very smooth process to move all the paper work through the proper channels in a timely period, Alex and staff made sure everything was done properly and smoothly, I highly recommend Alex Gandel for your real estate needs.


Mr. Alex Gandel is a very knowledgeable, polite and professional agent. There are many real estate agents in the area but what makes him better than the rest in the area is the fact that he gives lot of effort in each and every listing he has to sell. When we met him for the first time, we were extremely impressed by the amount of research he had already put in to know the value of our house and the additional information needed to sell. He was very informative as well. He comes across as a very calm person who exactly knows what he is doing and confident about it as well. He is a marketing machine and once our house was in the market, he left no stone unturned to advertise our listing! We thank Alex and his team from the bottom of our heart and will use his services in future as well and recommend him to our friends in the area. We wish Alex and his team the very best in their future endeavors.

We met Alex at an Open House in Simi Valley and were impressed and decided we wanted him to represent us in the sale of our home in Thousand Oaks and the purchase of a new home in Simi Valley. Alex and his team were there for us 24/7 through the entire time of preparing our home for sale and finding our new home that we absolutely love! They went above and beyond to serve our needs. They were all such a joy to work with and we would recommend them highly to anyone who is thinking of selling or buying a home.

Alex and his staff made our sale and buying a house, as easy and stress free as possible. Welles is so easy to work with and always available.

Jerry Davidson

07/22/2016

Alex is professional, informed, gets the job done and I consider him my friend!

Welles did a great job of final closing.

Alex was instrumental in getting house remodeled. His Contractors did a excellent job.

I have used Alex for purchase of home a few years ago and would use him again if the occasion arose. He has the ability and knowledge to make sales happen.

Alex and his team have made this process seamless. With their knowledgable guidance, incredible responsiveness and enthusiastic professionalism, it is no wonder they enjoy success as the being best realtors in Simi Valley. They strive for excellence and it shows.

Kim and Mike Bovero

07/02/2016

Alex Gandel certainly understands the market. His experience and professionalism gave us the confidence we needed to make the decision to sell. It did not stop there, his team - Cheryl, Welles, Brad and Stella were great... They kept us informed they were always cheerful and willing do help in any way they could. I highly recommend this Century 21/Alex Gandel

Oliver Garcia and Monica Ferrer

09/21/2015

My husband and I could not be more thankful we chose Alex Gandel and his team to help us sell and find a new home. We appreciated his insight, knowledge of the market, and attention to detail throughout the process.
We saw the great reviews he had online and decided to contact him via email. In just a few hours we had already received emails from him, a phone call and even scheduled an appointment to meet him. The day we met him, he came with a very thorough analysis of our property showing direct comparisons which recently sold in our community. His market analysis and explanation of the process was spot-on. He provided a ton of good advice in terms of location and pricing.
His team is an exceptional, professional and knowledgeable group of people. They walked us through the process step by step. We would receive emails with spreadsheets to help us guide us through the course of events that were taking place during escrow. All emails, questions, text messages were always answered right away.
Alex and his team care for their clients. They listen and apply their experiences and professional connections for the best outcome possible.
We are very pleased with the work Alex and his team did, and would highly recommend them to anyone seeking a real estate agent.

What can I say other than selling our home with Alex and his incredible team could not have gone any smoother. At our initial meeting Alex brought a comprehensive presentation of his experience and services as well as our local comparable market. He immediately honed in on how to best address selling our home and was very attentive to our needs every step of the way. His experience, marketing strategies, personal nature and wonderful team made Alex the best possible choice to sell our home!

Jeremy, Kristin and Reed

08/12/2015

Thank you so much for all your hard work in selling our home and buying our new home! You guys are amazing and we are so thankful for everything you did for us. We LOVE our new home! It feels like we have lived here much longer than six weeks!

Your patience, understanding, and knowledge helped us during this emotional journey. Thanks for giving us the pep talks when needed and offering your ear when we needed.
Introducing a fresh new look for your Profile.
Click the 'Edit Profile' button below to enter 'Edit Mode' and continue the tour.