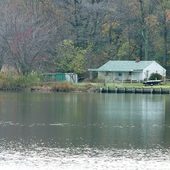 Home Inspector
Andreas Klepp-Egge Jr
Catonsville, MD

—

C. and A. Courier Inspection Services
MOBILE NOTARY PUBLIC ,Field Inspection Service Rep, On-Site Valuation,Collateral Condition Verification,Field Inspection, Mobile Digital Photographer,Express Courier
Get to know Andreas Klepp-Egge Jr
My name is Andreas Klepp-Egge Jr and I am a Field Inspector & courier delivery agent in the
Baltimore, Maryland area. I provide residential and commercial Field Inspection/ Investigation
services and courier delivery services in my coverage area.
I have a fast turnaround time and can get quality photos and completed reports to you quickly. I
take great pride in providing reliable, dependable, & consistant services to all my customers. I
welcome RUSH assignments as well. I am available 24-7. Please give me a call to talk about your
company's field service needs. All request will be considered!
If you have any questions or would like to schedule an inspection, please let me know.

@@@ All field visits will be photo documented. @@ Photo Examples:http://s153.photobucket.com/albums/s237/candac22/BIG%20STOCK%20PHOTO%20ALBUM/Pr
Service area: Baltimore City. Counties: Baltimore, Anne Arundel,
Carroll, Howard, Harford. ** 20 mile zip-to-zip from base 21229.
@@ Providing Legal court filing, process serving, court research and document retrieval services,
courtesy copy delivery, Judgment Recovery Services.
We hope our company can assist you in any Mobile On-Site Field Inspection Services needed by your company in Baltimore MD. Our customers include many National Field Inspection Loss Control Mitigation Service Companies.

We've been in business since 1997. We started out as a local, small family owned & operated, Air Courier/Delivery support Logistics agent/company. During the past several years, we have incorporated Field Inspection-Loss Control -Inspection & Investigative-Client-Door-Knock services into our company's line of services.

We take great pride in providing quality professional services. Our motto is professional work done by professional people! We take great pride in providing quality service each time, every time!

We currently have a TSA-STA security threat assessment clearance. This allows us easy access to Baltimore's Airport-BWI. This makes us a great candidate to do local Baltimore MD leased Aircraft inspections. We have completed Corporate One-US Media Inc. Loss Control Program Training.

We can provide Digital photos & Reports for lease pre-funding inspections, Insurance Photo Inspections, Floor Plan Inspections, Equipment Inspections, Construction Site Inspections. REO bank owned properties, Year-end investment property inspections, Insurance Loss Control Inspections, Etc.

We take photos of commercial property, vehicles, boats, construction equipment, homes, retail businesses, business equipment, bankruptcy assets, signs, Etc.

Property Field Inspection Preservation Services:
*** Property Preservation gutter cleaning service.
***Minor exterior cleanup-trash removal,
***Junk scrap metal hauling
***Minor home-exterior repairs
***Foreclosed-REO home-exterior grounds upkeep
***Minor securing
***Cash for Keys
***Sign placement and/or removal

** We provide 24/7 Rush Emergency-Property Security Services: ie; Lock Box install-check windows & doors, Rush Drive-by security Inspections, Etc.
We can report from on-site, in real-time, what condition the property is in.

Professional equipment:
Broadband Cable Internet Connection
24-7 Cell Phone Communication access ( 2 lines)
Digital Cameras: Fuji Finepix 6x Zoom & Sony Cybershot 8.1
Fax Machine & 2 Email Addresses
Reports in Micro-Word or XLS files
Copier & Flatbed Scanner
Sony Vaio Computer & Laptop w/Windows XP Media
We evaluate hazards, inspect dwellings and business premises, measure and calculate square footage, draw diagrams, take Inspection digital photos, and make recommendations, in order to provide information for Insurance companies, Banks, Lenders, Realtors, Leasing Companies, Etc.
Certifications
C. and A. Courier Inspection Services*Inspect Collateral-Asset Risk - Local Field Inspection Services - Inspect Home or Business - Mobile communication and Digital Photography - Research Analyst. Field service inspection rep-Mobile Property Preservation Field Investigation Field Inspection Audit-Loss Mitigation Field Agent, Local Baltimore Maryland Mobile Field Service Inspection-Investigation Services. On-site verification of assets/ collateral, Leased inventory equipment verifications.
Services: Field Inspection,courier delivery agent,preservation services,digital photography & Reports,insurance agents,brokers, underwriters,claims adjusters,real estate agents,brokers,bankers, lenders,Property,Asset,Collateral,investigative service,independent audit,Insurance Loss Control, Commercial Business Verification,Rush Emergency Property Security Services,computer industry, computer parts exchange, in-field service exchanges, home delivery exchange, Installation De-Installation, Asset Recovery
We provide Commercial National Risk Services - Premium Audit and Commercial
Insurance Property, Commercial Inspection Services.
OTHER WORK EXPERIENCE: Salvage-surplus Clean-out used items dealerAdvanced
Restaurant/Bar Management experience (Marriott), Franchise owner-operator (Pepperidge Farm),
Courier-Delivery Svc owner-operator, 5+ yrs. Independent skip tracking / skip tracing / asset
recovery for several Bail Bond Co. 5 yrs. Law Enforcement officer Baltimore City, MD, Car/Truck
Salesman, Car-Small Engine Mechanic-Foley Belsaw grad., Locksmith, Vietnam Vet-Demolitions.
Introducing a fresh new look for your Profile.
Click the 'Edit Profile' button below to enter 'Edit Mode' and continue the tour.