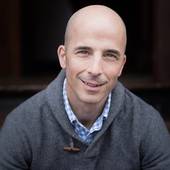 30PA1082583
Real Estate Agent
Christopher Pagli
"I Stay Open Until You Close"
Tarrytown, NY

—

William Raveis Legends Realty Group
"I Stay Open Until You Close"
Get to know Christopher Pagli
I have 20+ years of marketing, sales, networking, and Customer service experience that spans from the music industry to real estate. Some would say I am a serial entrepreneur and maybe I am. One thing for sure is I love working for myself and building from the ground up. Everything I teach, I use in my marketing strategy. You are getting real-life experience, not textbook advice.
I was the Westchester County Real Estate Consultant for "Buying & Selling" with the Property Brothers on HGTV - Season 3 & 4.
My previous career was a National Director of Radio Promotion in the music industry. I worked for various independent and major record companies promoting artists to top 40 radio stations across the country. Other passions include health and wellness, animals, traveling, FOOD, and foraging for medicinal tree mushrooms, plants, and spring water in the wild.
Christopher Pagli's Blog Posts
|
ActiveRain Community
–

10 days ago
ActiveRain Community
–

3 months ago
Real Estate Sales and Marketing
–

about 2 months ago
ActiveRain Community
–

4 months ago
Real Estate Market Trends
–

11 months ago
Real Estate Sales and Marketing
–

3 months ago
Real Estate Technology & Tools
–

8 months ago
Real Estate Market Trends
–

11 months ago
Certifications
Welcome! - You are about to meet an agent that specializes in unparalleled personalized service for first-time and repeat home buyers/sellers in Westchester County NY and the Greater Portland Maine area.
The process of buying or selling can be frustrating without proper guidance. My initial consultations are a huge success because this is where we truly get to know each other and focus in on your needs, wants, and lifestyle. The result is almost always the same - you leave feeling confident, enlightened and focused.  
I will provide you with accurate information, guidance, and sage advice in order to make a sound, well-informed decision.  I am always available to address your questions and concerns.  There is no need to stress, this really is and should be, an enjoyable process.
Buying and Selling a home is a major turning point for most people and a huge investment. Please remember You don't have to do it alone.  By engaging my services you are teaming up with an agent that truly has your best interest in mind.  Most of my client relationships evolve into long-lasting friendships.  
My background includes 20 years of developing and implementing marketing plans through print, online, social media, blogging, and media contributions.  Most recently I was hired as the Westchester County Real Estate Consultant for "Buying & Selling" with the Property Brothers on HGTV Seasons 3 & 4.  
Feel free to visit my websites www.WestchesterCountyRealEstateMarket.com and www.PortlandMaineRealEstateMarket.com to get a better sense of how I practice and read past client testimonials.
Email: Chris@LegendsRealtyGroup.Net  - MyMaineAgent@gmail.com
 Phone: 914.406.9023
Specialties: Negotiating, Presentations, Branding and Identity, Consumer Focus, Strategic Marketing, Management, Digital, Seller Representation, Buyer Representation, Concept, Staging, Employee Training.
Member of Hudson Gateway Association Of Realtors
Member of Greater Portland Board Of Realtors
Member of National Association Of Realtors
Member Of New York State Association Of Realtors
Member of Maine State Association Of Realtors
Member of Real Estate Buyers Agent Council
Awards
Excellence in Sales through the Westchester County Board of Realtors 2007-2013, Voted 5 Star Westchester County Real Estate Agent by Westchester Magazine 2010-2016
Skills
Negotiation, Marketing, Social Media, Online Presence, Consulting, Buyer & Seller Representation, Moving, Strategy, Concept 
Testimonials for Christopher Pagli
Jen B & Chris D.

06/29/2016

"I absolutely loved working with Chris, he is by far the best realtor I have ever worked with. He made the process of buying our house both easy and painless. He is extremely thorough in his research of each property and was very helpful in the negotiation process.

We were moving from out of state so Chris was great in helping us set up the perfect team of people to help us through the home buying process. I can't say enough good things about him, we absolutely made the best choice in choosing him as our realtor."

My wife and I recently relocated from California to New York and making the move was not easy - new job, new community, new baby on the way. Every major milestone that could be going on in a persons life was at once for us. Chris made the move much easier for us and less stressful. He listened to exactly what we were looking for but more importantly he got to know us so he could make qualified recommendations of other houses and communities that would suite our parameters - he never wasted our time. Chris also has an amazing understanding of the entire housing market, not just real estate, that allowed him to add tremendous value by walking us through every aspect of the buying process from inspecting the quality of the home to navigating the mortgage marketplace to envisioning building out a house if it didn't meet all our needs. Having Chris represent us afforded my wife and I to focus on other aspects of our lives and for that we are forever grateful. If you are looking for a real estate agent that truly gets to know you vs. just servicing you, Chris would be a perfect fit.

Sincerely,

Jon and Deborah Dupuis - Croton -On-Hudson, NY

Chris helped us with our property search around one year ago. His level of service was excellent - he always made himself available if we wanted to discuss anything or wanted him to show us a property etc, and we found that he always gave a balanced perspective on the properties he showed us. His advice and suggestions helped us hone our search considerably, ultimately allowing us to be successful in finding a suitable home. Chris was always a pleasure to work with and I have no hesitation in recommending him.

Chris was a great buyer's agent for my wife and I. He was very knowledgeable about the whole process and was always available for questions. We asked his advice at many stages of the transaction, including the bidding process, what vendors to use, and what to do when we had issues once in contract. He laid out our choices nicely and gave recommendations, but was never pushy and always listened to what we said. My wife and I have each purchased homes before and this was a nice change of pace from our previous experience with realtors.

I highly recommend Chris as an agent. He made our home buying process much easier.

Corne Van Westderhuizen

04/01/2014

I can wholeheartedly vouch for all the good reviews for Chris on the rest of this site. Chris guided us through the process of buying our new home from start to end. He was extremely patient with us who had zero knowledge about buying property in this country. We bought a house which was in Foreclosure and there were a number of challenges for us to work through in the purchase process. Chris "rolled up his sleeves" to help us address each of these challenges quickly and efficiently to make sure we end up with the home we really wanted.

What we appreciate the most about Chris is his honesty and integrity. He did not push us into anything we were not comfortable with, which we really appreciated.
He is beyond proactive and very knowledgeable. He is also well connected in the industry which was an absolute bonus for us as first time home buyers in this country. He was contactable at ANY time and always responds very quickly. He is someone that gets the job done the right way!

We can recommend Chris as we know you will be able to trust him the way we could. You'll have to go a very long way to find someone better than Chris out there.

Allison Chiarello

03/22/2014

I am writing with the highest recommendation and the sincerest gratitude for all Chris has done to help me find the perfect home.

I spent several months fruitlessly searching for a condo or coop that would allow my 70 lb German Shepherd-which is an extremely difficult task. I became frustrated with several agents because I felt like I was doing all the leg work that was required, and found it impossible to find what I was looking for. Luckily, my extreme frustration led me to Chris. Our first phone conversation immediately put me at ease. He was fully aware of the challenges I faced and approached the situation positively and confidently. He assured me that he would do whatever it took to help me find my perfect home, and I have experienced nothing short of that.

To say that Chris went above and beyond is an understatement. When it became clear that the pet policy on certain listings was inaccurate, Chris made it his mission to call each and every management company to see if they would allow my dog. This was not a small feat, and I am fully aware of the enormous amount of time, energy, and effort this took. In fact, if Chris hadn't questioned my current managing agent, I would never have found the home I live in today.

While other agents shied away, Chris seemed to thrive on the challenge he was given, and became a force to be reckoned with! He is extremely knowledgeable, patient, flexible, and proactive. Although the home buying process can at times feel extremely daunting, Chris skillfully and sensitively guides his clients through it from beginning to end. Throughout the process, I had complete trust in Chris, and felt that he always made it his priority to protect my interests.

What is truly special about Chris is that he makes every client feel like they are his only priority. He took the time to listen to my needs and was able to deftly hone in on the exact specifications I was looking for. I had the utmost confidence in Chris' judgement-which took a huge burden off my shoulders and allowed me to actually enjoy the process!
Chris became completely in tune to my needs. He demonstrated this on the day he found the home I live in today. On my drive over to see it, I called Chris and asked him if I was going to like it. (He always beat me to every appointment!) He responded, "You're going to love it!" The home Chris showed me that day superseded every one of my hopes, desires, and expectations. I cannot believe how perfectly it fit me, and how happy I am with it. I am so appreciative of everything Chris did to help me find my perfect home, and I couldn't be more thankful that I found him. After working with several agents in the past, I can earnestly say that Chris is the best in the business, and I highly recommend him to anyone buying or selling a home.

Chris was recommended to us by a friend who dislikes everything and just about everybody, so we knew he must be pretty amazing in order for us to get that recommendation. Chris did in fact prove himself to be worthy of even the toughest critics' praise. He was available to us all the time and always on top of everything. He kept us informed of whatever we needed to know throughout the process of selling our home. We would recommend Chris's services to anyone looking to buy or sell a home.

To be perfectly honest, when my wife and I started looking for our first home I wasn't really sure what value real estate agents provided. It seemed like all properties could be discovered on the internet, negotiation could be handled by the buyer, and a lawyer would handle all of the documentation. Working with Chris disabused us of that notion.

After a few weeks of patiently showing us several homes that we selected, Chris suggested a home we hadn't considered in a town we weren't looking at. At first, we thought it was a waste of time, but it turned out that Chris had figured out what we needed better than we could on our own. We have lived in this home for several years now and we couldn't be happier about our decision.

After we decided on the home, Chris was there for us every step of the way. I always felt like he was doing everything he could to represent our best interests. By doing so, he gave us peace of mind throughout the sometimes stressful process of purchasing a home.

Since our purchase, Chris has kept us up-to-date on real estate trends in the area and stayed in touch. I highly recommend working with him.

We had a wonderful experience with Chris, he was always there when we needed him and answered all of our questions. We saw a few houses on our first showing with him and found a house that met all of our needs. We put an offer on it the very next day and Chris made sure that our transaction went smoothly, he even recommended our mortgage broker, lawyer and inspector to us and as a team they helped us get our first house. Working with Chris was extremely wonderful and we appreciate every single thing he did for us, because of him we are now leaving in a beautiful neighborhood in a house that we call home. Thank You Chris!!!!

My wife and I recently just purchased our first home thanks to the amazing guidance and insight provided by Chris Pagli. When we started our search for our new home in Westchester we were extremely unfocused. Chris worked closely with us to understand what was truly important to us, and helped us narrow our search to dial in on properties which lined up perfectly with our needs & expectations.

Along the way Chris's knowledge of all areas of Westchester, and the home buying process proved invaluable. Through the entire process we never once felt any pressure from Chris to buy. As we toured houses he frequently pointed out concerns or 'red-flags' that we had missed. Being first time home buyers he provided us with the details on things like gas vs oil heating, septic tanks, furnace & hot water heater ages and brands, & roofing upgrades which we hadn't even begun to consider.

Chris also provided us connections to brokers, attorneys, & inspectors who all proved to be top notch as well. I can't imagine a more seamless better managed buying process. Chris's knowledge, connections, & attention to detail are unparalleled. I can't recommend his services enough.
Introducing a fresh new look for your Profile.
Click the 'Edit Profile' button below to enter 'Edit Mode' and continue the tour.