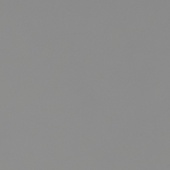 Real Estate Agent
David Bell
Seattle, WA

—

RE/MAX Metro

RE/MAX International Inc.
With 23 years of Real Estate experience I offer Home Buyers and Sellers expert assistance & guidance in the Greater Seattle Real Estate Market. My clients are fully informed to make smart decisions.
Get to know David Bell
David Bell is a successful Broker specializing in the Greater Seattle Real Estate Market. David started in Real Estate in 1989 after 12 years as a Corporate VP of a highly successful National Company. David opened and ran Regional Offices in New York City, Chicago, Columbus, Orange County, Los Angeles and San Francisco. David was born and raised in Seattle where he attended Queen Anne High School and then the University of Washington where is has a degree in Marketing and Psychology. David has a daughter attending college majoring in Musical Theater. David was a baseball and basketball player in high school and went on to the University of Washington on a baseball scholarship where he played for 4 years. After college he played for 3 years in the Northwest League but hurt his shoulder and had to give baseball up. David went back to the U of W after that and got a second degree in Psychology and was the Assistant Varsity Baseball Coach and the Head Jr. Varsity Baseball Coach where he compiled the best winning record in school history at that time.
David has been name Best in Client Satisfaction by Seattle Magizine every year since 2004. Only a handfull of agents have that honor. He has also been awarded RE/MAX Life Time Achievment Award and is in RE/MAX Hall of fame.
My mission is to help my clients achieve their Real Estate goals and make a difference in their lives by helping them make smart, well educated decisions about buying or selling real estate. I have an extremely good understanding of the Seattle Real Estate market, its neighborhoods and the constantly changing market conditions. I know when the market is changing and where it is going and I spend all the time necessary to help my clients understand current home values and trends so they can make well informed decisions and keep at least one foot firmly planted in reality. I advise my Buyers as to the true market value of a home and analyze the property to accurately predict future values. I never "buy a listing" from Sellers by telling them their home is worth an inflated amount to get the listing, I tell them the truth even if it costs me the listing and my track record show that i am 99% accurate.I
I absolutely love living in Seattle. I have traveled the US extensively and have spent considerable time in other great cities and Seattle continues to be my favorite place to live. Sure there are better places to spend time on the beach, to see fabulous Broadway shows, or to shop and dine out, but Seattle in my opinion is the best compromise out there. The weather here is actually wonderful. It rarely snows in Seattle, but when it does the city come to a screeching halt. The average temperature in Seattle in the Winter is in the mid 40's. It rains a lot but after a year you get used to it, but we actually get less rain than New York City. The summer time here is wonderful, with average temperatures in the mid 70's and low 80's but with almost no humidity. Seattle is surrounded by water and mountains, Puget Sound and the Olympic Range on the West and Lake Washington and the Cascades Range on the East. The mountains are just about an hours drive away and the views of the mountains are simply spectacular. You can see Mt Rainier (over 14,000 feet and south of Seattle) from many neighborhoods, the snow covered Olympic Mountains and Puget Sound from others and Downtown and the Cascade Mountain Range from others. There are some areas that you can see most all of that. Seattle is made up of a series of hills, so the views here are awesome and since they aren't making any more view property the investment values of these view properties are outstanding. Downtown Seattle has grown significantly over the past 20 years and restaurant and shopping scene is excellent, not yet as good as San Francisco but getting there. Washington State just licensed its 500th winery this year and Washington State Wines are some of the best in the world. We are home to three major league sports teams, The Sonics, The Mariners, and the Seahawks and we have arguably the best professional baseball and football stadiums in the country. And if you love boating, well this is the place to live other than perhaps the Greek Iles. Seattle has been called the boating capital of the world and it really deserves those accolades.
I sell Seattle Real Estate and I am Really Good At It. It's my Full Time Job and I Love it. Whether you are a first time home or condo Buyer or selling your 5th home I can help you sell for more and buy for less and our track record proves that. Something we learned many years ago is that we have two ears and one mouth and we use them proportionally. I know how to listen to my clients and understand their needs and goals and I know how to help them achieve their goals. To learn more about me and my business philosophies please visit our web site at www.dkbell.com.
file:///Users/david-daily/Desktop/Bell%20Logo%20Revise300dpi%5B1%5D.tif
Certifications
I cover "most" of the Greater Seattle area. Specific neighborhoods in Seattle are: Magnolia, Queen Anne, Ballard, Loyal Heights, Sunset Hill, Crown Hill, North Beach, Broadview, Greenwood, Crown Hill, Phinney Ridge, Green Lake, Wallingford, Freemont, Ravenna, Bryant, Wedgwood, Meadow Brook, View Ridge, Hawthorn Hills, Laurelhurst, Matthews Beach, Windermere, Maple Leaf, Belltown, Downtown, South Lake Union, Eastlake, Capital Hill, Madison Park, Washington Park, Denny Blain, Montlake, Portage Bay, Madrona, Leschi, Mt Baker, Seward Park, Columbia City, Judkins, Genesee, Beacon Hill and to the north of Seattle all of Shoreline. To the East of Seattle across Lake Washington we cover all of Bellevue, South Bellevue, Medina, Newport Shores, Viewmont, Redmond, Woodinville, Kirkland and Issaquah. We made a decision many years ago not to be just a "neighborhood" specialist but to take the time necessary to understand the total market. It's a lot more work but it pays huge dividends for our clients. Today a Buyer will comes to Seattle being able to afford a particular price range and having very specific needs. There could be three or four different neighborhoods or areas that would work best for that Buyer. Each one of those neighborhoods will have differing home values because of views, proximity to shopping, quality of the original construction, schools, etc. I fully understand the total market area and the schools in each area so we can really hone in on the best areas to buy in for that particular client. My knowledge also results in a huge time saver for our clients as well as we are not going to try to make their needs fit into only one or two areas.
Real Estate in Seattle has been very volatile for the past several years. We have had periods (3 to 9 months in duration) almost every year since 1995 where there are huge bidding wars on properties. Sometime those bidding wars are justified but many times they are not. Sellers will hold offers until a certain date and many buyers will pay for pre-inspection so they can waive the Inspection, and then they will use an Escalation Clause saying that they will pay thousand's of dollars over the next highest offer but then not to exceed a price that is some times ten's of thousands of dollars more than the asking price. When this feeding frenzy market is happening it is common to see houses that are actually worth $550,000 sell for $650,000. We have even seen properties sell for over a million dollars more than the asking price. We make sure our clients fully understand the property and the situation if there is going to be a bidding war and help them set a realistic limit on if they should bid on it and if they do what is the maximum they should go over the asking price. We have had several situations where our client wasn't the highest bidder but we got the house anyway. And there have been many times where we have advised our clients not to get involved at all. Every situation is different and has to be fully analyzed and understood before moving on. We also know that many home buying decisions are made emotionally and we really are really good in maintaining a reasonable perspective on things.
We are good at what we do because we like what we do and we depend on our clients for future business. It's like we put the future of our business into our client's hands. If we do an outstanding job for them, and make it so our clients say "WOW" at least twice during the process then they will refer other people to us. Over 80% of our business comes from a referral from a past client.
In 2004 Seattle Magazine commissioned an outside marketing company to come up with what they call "5 Star Best in Client Satisfaction Award." The company sent out 30,000 questionnaires to recent buyers and home sellers, and Title and Escrow Companies to rank local Seattle Real Estate Agents on:
Customer Service Integrity Market Knowledge Communication Negotiation Skills Closing Preparation Finding the right Home Marketing of Home Overall Satisfaction
Only 7% of the Seattle area Real Estate Agents have won this award once and we have won it for three consecutive years, 2004, 2005 and 2006 and 2007. This puts us in the top 1% of Seattle Real Estate Agents.
Since we joined RE/MAX in 1998 we have been awarded many honors as well:
RE/MAX Awards
Platinum Club (RE/MAX's Highest Award for Results) 1999, 2000, 2001, 2002, 2003, 2004, 2005, 2006
RE/MAX Hall of Fame Award 2006
National Association of Realtors Designations:
ABR - Accredited Buyer Representative
CRS - Certified Residential Specialist
GRI - Graduate REALTOR Institute
Associate Brokers License - State of Washington
Introducing a fresh new look for your Profile.
Click the 'Edit Profile' button below to enter 'Edit Mode' and continue the tour.