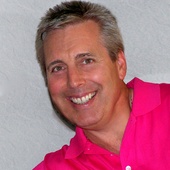 Education & Training
Don Hobbs
A major influencer in the industry, Don co-founded Hobbs/Herder Advertising, transforming the real estate industry forever. Now Don is now transforming the individuals in the industry. Read more below
Get to know Don Hobbs
Anyone who knows Don Hobbs well will tell you he doesn't do anything halfway. He's is an "all or nothing" kind of guy. But once Don shows interest in something, it quickly becomes a passion. Don's passionate approach to life is evident from afar. That passion is also what's made him one of the most highly respected figures in North America on the topic of real estate success and life training.
Don's career path began straight out of high school as a salesperson for personal growth giant, Jim Rohn. This is where his public speaking skills propelled him through the ranks, earning the title of Executive Vice President with Jim Rohn Productions within four years. In this role, Don was responsible for seminar operations, training and overseeing an entire sales force, as well as speaking on personal development and leadership to real estate agents on a regional basis.
After eight productive years with Jim Rohn, Don joined forces with Greg Herder to create Hobbs/Herder Advertising, an industry interrupter. This dynamic partnership transformed an industry, forming the "personal marketing" revolution in real estate. They taught agents how to market themselves to establish personal brand identity, catapulting income for many of their clients well into seven figures. Through this movement, Don became one of the great influencers in real estate. During the past 30 years, Don Hobbs has spoken for and had a very powerful and positive impact on almost 1 million real estate professionals, striving to help each one reach their true full potential. He has appeared in countless articles in a variety of publications, including The New York Times and The Los Angeles Times and his articles have appeared in Broker Agent News, Texas Realtor® and New Jersey Realtor®.
I wonder how many of my real estate friends and clients who earn high six, even seven figures incomes are really looking for love and true fulfillment in life, thinking that working harder is going to help. Don, having created great outer "Success" with the mansion, extravegant cars, and all the signs of success, found himself going through a separation and near life-devastating divorce. It was through this low point in his own life that Don realized how often what we see on the outside with people is not what is going on inside of these peoples' lives. Don says, "At my seminars, agents would stand in long lines to tell me I had changed their life. More accurately, I had helped them with their business, to create systems or to make more money. But life is so much more than that." Today, as passionate as ever about his mission to support people to live life at the highest levels, Don now helps transform limiting beliefs into fulfillment and success. Don shows agents how to unblock success and happiness, by discovering the issues which keep people from having the life they envision. Through his work with the S.O.U.L. Institute (http://soulinstitute.com/), Don and his mentor and Master Teacher, Esperanza Universal help people get to the heart of the limiting beliefs and self-destructive patterns which keep agents from peace, joy, love and abundance in business and all other areas of life!
Don's favorite hobby is fly-fishing, where he can be in the tranquility of nature. His journeys to fulfill this passion have taken him from the great white north of Canada all the way to the opposite hemisphere in So America, as well as Russia, England and other distant and beautiful destinations. He lives in Orange County, California with his wife, Barbara, and enjoys time with family.
Don Hobbs's Blog Posts
ActiveRain Community
–

over 9 years ago
Certifications
Book Don Hobbs to speak for your office or regional meeting. His presentations are powerful, extremely moving and effective.
Or attend a S.O.U.L. Institute weekend intensive and make great personal changes:
Are you looking for more? More time, more peace (and less chaos), more connected relationships, more energy... just more from life? If you are interested in creating deep and meaningful change, not just empty, short-term motivation, but real long-term transformation, go to http://SOULInstitute.com and see how different and free you can live. Or find Don on Facebook at http://www.facebook.com/DonHobbsNow.
Attend the most powerful program out there... the "Mastering Your Life" Intensive:
Erase past memories and Beliefs that no longer serve you. By far, one of the biggest challenges people face is the negative energies and memories that have almost permanently wired themselves into your subconscious mind. Throughout the weekend intensive, you will engage in powerful experiences that can permanently 're-wire' your subconscious so these unnecessary negatives will no longer control your life. Let go of obstacles that no longer support you... A big one for most people. The fear of success... the fear of failure... the fear of procrastination... the fear of loss - all of them crippling and all of them COMPLETELY UNNECESSARY. Learn how to let go of all that does not help you be who you want to be and have what you deserve. Uncover the hidden love of yourself... That you had as a child, long since buried underneath all the "junk" others have piled on top of you. Deep inside, you have the ultimate key to Health, Happiness and Success... finding a way to release it is very challenging... until you have the right key at hand. We will go through some very powerful exercises and reflections that will help you understand what went wrong and what needs to be done now to fix what is broken. Discover how enemies are great teachers and great teachers are typically those who "bother" you. You know the types, the ones who just make you cringe when they are near... or make you angry with their off-handed remarks. One of the greatest discoveries I made had to do with understanding what this all means, and how to use my feelings towards these people to know and free myself. Realize that Unconditional Love is your only Key to Freedom... And release the blissful feeling of personal self-love and love for others. This happens when you get that feeling deep within that says you love yourself more than ever before and you finally understand why you have felt saddened by this missing presence. Create relationships that fulfill you. Not relationships that distract you from true happiness. Many times we get so wrapped up in our day-to-day lives that we forget (or ignore) those who are closest to us. Once you understand the new teachings from "Mastering Your Life", your personal relationships will improve many times over. Transformation. The "Mastering Your Life" intensive is where you have the opportunity to transform your life from one of limitation to one of abundance by tapping the Master within. You release limited beliefs that control your experiences by surrendering to your Knowing Self. You are presented with safeguards that support you through your more enlightened and evolved choices. Complete Mind/Body/Spirit Alignment. Think of this like a 3-legged stool, if all 3 are in perfect balance the platform at the top is steady and can support great things. When one leg is just a little off balance, everything can come toppling down as soon as you put a little load on the top. Much like life - you must re-discover the perfect balance and learn the tools to keep everything in alignment.
Register at http://soulinstitute.com/mastering-your-life.html. Or call Don at 760 743 7667 to get answers to your life success questions!
Introducing a fresh new look for your Profile.
Click the 'Edit Profile' button below to enter 'Edit Mode' and continue the tour.