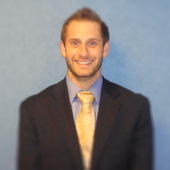 Mortgage and Lending
George Milian
Manhattan, NY

—

Quicken Loans
I am a President's Club Mortgage Banker with Quicken Loans Inc, the largest online lender in the country. Let me help you get into your dream home today! Call me at 800-226-6308 ext. 55827
Get to know George Milian
Our Commitment To Service
Quicken Loans service is tops in the industry. No other mortgage company comes close - 94% customer satisfaction to be exact. Our complete dedication to providing outstanding service is why 9 out of 10 of our clients recommend us to friends as their mortgage company. When we say "every client, every time, no exceptions, no excuses" we mean it!
And our customer service is just part of the puzzle. Well, it's actually a big part. See, at Quicken Loans, we actually combine industry-leading and award-winning technology with customer service to give you the absolute best of both worlds. After you are matched to the perfect loan for your situation, you can sign documents online and even monitor the progress of your loan 24/7. And anytime you have a question or need assistance, your Quicken Loans Home Loan Expert is available with answers. For closing, we come to you. Anywhere. In all 50 states. Your house? The local coffee shop? Even a major highway exit! Just let us know where and we'll meet you.
Our Collective Values
Not only do our collective values at Quicken Loans breed success, they breed recognition. Quicken Loans has been named in the top 30 companies to work for in America by Fortune Magazine for six consecutive years. It doesn't happen by accident. It's about values.
Quicken Loans values are based on what we call ISMs. The Quicken Loans ISMs are a set of principles that govern our daily attitudes and customer service - in other words, how we interact with our clients. Nothing is more important to us than professional and quality customer service.
Recognized as being innovative by organizations such as the New York Times, Forbes, and the Wall Street Journal, the ISMs are the #1 reason why Quicken Loans is known as a top place to both work and do business. It's no wonder Carly Simon sang a song about us - "Nobody Does It Better"... Well, maybe she wasn't singing about us, but we like to think so.
Quicken Loans Leadership Profiles
Dan Gilbert Chairman and Founder, Quicken Loans Inc.Majority Owner, Cleveland Cavaliers
Dan Gilbert is chairman and founder of Quicken Loans, Inc., the nation's largest online home lender.
Dan is also majority owner of the NBA's Cleveland Cavaliers, the American Hockey League's Lake Erie Monsters, and is the operator of the Quicken Loans Arena in Cleveland, Ohio.
Quicken Loans has closed $15 billion in home loan volume through the first half of 2009. The company employs nearly 3,000 people and has been ranked in the Top 30 of FORTUNE Magazine's "100 Best Companies to Work For" the past six years (ranking as high as #2). The company also has been ranked as one of Computerworld Magazine's "100 Best Places to Work in Technology" the past five years, ranking #1 in 2005, 2006 and 2007.
Dan founded Rock Financial in 1985 as a 23-year old first-year law student. Rock Financial grew into one of the largest independent mortgage lenders in the country. In 1998, the company went public in an IPO led by Bear Stearns, Inc.
In January 1999, the company launched its Internet strategy and quickly positioned itself as the fastest growing online direct mortgage lender on the Internet.
In January 2000, software maker Intuit purchased Rock Financial and the national online lending business was renamed "Quicken Loans." With Dan staying on as CEO, Quicken Loans became the leading national provider of home loans on the Internet. QuickenLoans.com has gone on to earn "Best of the Web" accolades from Forbes, Money and PC Magazine.
In 2002, Gilbert led a small group of private investors and purchased Quicken Loans Inc., back from Intuit; Quicken Loans has been privately held since that time. The company retains all rights to the 'Quicken Loans, Inc.' trademarks.
Dan became majority owner of the Cleveland Cavaliers in March 2005 and immediately undertook a complete overhaul of the front office, coaching staff, player personnel, and game presentation.
In addition, the ownership group has invested $30 million in the Quicken Loans Arena (known as "The Q"), including new seats, one of the largest HD-quality center-hung scoreboards and video displays in the NBA, other new video and sound systems, arena graphics, signage, security elements, player locker rooms, suite upgrades and administrative offices, as well as the development of a new $25 million player development and training center named the Cleveland Clinic Courts.
During Dan's second year of ownership, the Cavaliers won the 2007 Eastern Conference Championship by beating the Detroit Pistons, advancing to the NBA Finals for the first time in the 37-year history of the franchise. The team finished the 2008-2009 regular season with a franchise record and NBA-leading 66 wins and the Cavaliers are currently the only team in the NBA to advance past the first round of the playoffs in each of the prior four seasons.
Dan and his partners also operate and invest in several consumer-based, technology-centered businesses, including: online promotions company ePrize, based in Pleasant Ridge, Mich.; Fathead LLC in Livonia, Mich.; Northcentral University; StyleCaster in New York City; Veritix in Cleveland, Ohio; and Boston-based Xenith LLC.
ePrize is the global leader in the interactive promotions industry, using online promotions, including sweepstakes and reward programs, to help companies establish direct relationships with their clients. One of the fastest growing segments in the marketing industry, interactive promotions drive immediate and measurable results to a wide range of marketing objectives, and help initiate and nurture direct, permission-based relationships with clients.
Fathead LLC exclusively licenses and sells a new category of product for the true sports enthusiast. A "Fathead" is a life-size, colorful, vinyl wall graphic of popular sports stars from the NBA, NFL, NHL and MLB in an action pose, as well as pro and college team helmets and logos, in addition to NASCAR racecars and Hollywood entertainment characters.
Northcentral University is a leading accredited online university providing bachelor's, master's and doctoral degree programs in business and technology management, education and psychology. The fully accredited institution currently enlists 8,000 students from all 50 states and 52 other countries in its programs.
StyleCaster is the web's first integrated fashion experience, providing a personal style discovery platform that incorporates the highest quality content, interactivity, and technology. Determined to create the most innovative and engaging user experience in the market, StyleCaster will be the first truly interactive and intelligent channel in the fashion space.
Veritix has created technology and processes that replace physical tickets for large sports and entertainment events with an electronic approach and offers a secure, online marketplace for transferring and selling tickets in a digital format. The Cavaliers are the first team in professional sports to use this new technology.
Xenith LLC has developed an innovative helmet technology that reduces the risk and severity of concussions and other traumatic brain injuries.
Dan was Rawlings Sporting Goods' largest shareholder and was instrumental in effecting the sale of Rawlings to K2 Sports in March 2003.
Other significant investments include Xeko, the award winning line of educational eco-adventure toys and games made sustainably using earth-friendly materials with minimal packaging. The Seattle-based company donates a percentage of net sales to conservation efforts to save Earth's biodiversity hotspots, and it is currently working to extend the brand into television and film projects.
Gilbert is a founding partner in private equity group Rockbridge Growth Equity LLC. The partnership invests in growing businesses in the financial services, Internet technology, consumer-direct marketing, and the sports and entertainment sectors.
He also is an investor and financier with Rock Companies in residential and commercial real estate developments in several states.
In 2007 Dan launched Bizdom U in Detroit. The non-profit academy trains, mentors and finances young entrepreneurs and their start-up businesses in the city of Detroit. Bizdom U's mission is to create successful businesses, jobs, growth and wealth in large urban cities.
Quicken Loans is also the lead sponsor of Rock Financial JA Finance Park in downtown Detroit, a program that teaches school age children about money and finance.
Gilbert serves on the boards of the Cleveland Clinic, the Children's National Medical Center in Washington, D.C., and the Children's Tumor Foundation in New York City. He is a former president of JARC, based in suburban Detroit.
Dan has been the keynote speaker at the Harvard Business School, The University of Michigan and the NAACP annual convention, among other organizations.
He is a frequent guest on CNBC's business programs including guest-hosting CNBC's Morning Call as well as numerous appearances on ESPN, CNN and FOX.
Gilbert earned his bachelor's degree from Michigan State University and his law degree from Wayne State University.
He has received the "Entrepreneur of the Year" award from Ernst & Young and has been inducted into the Junior Achievement Hall of Fame.
Dan resides in Michigan with his wife and their five children.
The ISMs
The following is a list of principles which Quicken Loans abides by. We like to call them ISMs. Each one being so important to us that they are listed in no particular order:
Always raising our level of awareness. We expect all team members to notice what's going on around them. This way, the two eyes of the CEO are joined by the eyes of a few thousand team members - all watching over our company. The inches we need are everywhere around us. Opportunities for us to make a difference are everywhere, and usually they're found in the little things. Everything we do matters. Every second of every day counts and you can never get them back. They all add up. If we keep our eyes open we'll see that the little things - the "inches" we need - are everywhere around us. It's 1,001 of these little things, or inches, that add up to WHO we are. Responding with a sense of urgency is the ante to play. On this team, we return all phone calls and e-mails the same day. Not just to clients and partners, but to each other! We kill each other with courtesy...and very quickly. Every client. Every time. No exceptions. No excuses. Could we be any clearer? This company is built one client at a time and every client deserves to be "wowed" every chance you get. Obsessed with finding a better way. Our mission is a never-ending quest to find a better way for every process and everything we touch. If it's good, let's make it great. If it's great, let's take it to an even higher level. Don't settle for less. In fact, don't settle at all. "Finding a better way" is not something we do on the side or when we get time. Rather, it's the primary job for every single person who works here. It's our passion... our way of living... our obsession. Ignore the noise. Will you allow noise to keep you from winning? Noise could be from naysayers, something going wrong, sun in your eyes, ball took a bad bounce, dog ate your homework, someone cut you off on the way to work, etc. The noise may fluctuate in volume, but your determination to press on in spite of it (ignore it!) will make all the difference to you and our company. It's not about WHO is right, it's about WHAT is right. It doesn't matter where ideas come from in our family, what matters is which idea is the right idea. In our flat organization, great input and feedback can come from everywhere. Egos (or lack thereof) are checked at the door. If the Chairman and CEO are wrong and the "new guy" is right, then the new guy's idea or point of view is followed. We are the "they." There is no "they". "They" does not exist. "We" are all the "they". One team. United. All in this mission together. You have to take the roast out of the oven. Wrap it up. Finish the job. Execute! Over-analyzing can kill an idea and possibly make you miss an opportunity. You'll see it when you believe it. Do you believe it? Then you can make it happen. It doesn't work the other way around. Numbers and money follow; they do not lead. Don't chase money. Chase the skills that will make you great at what you are doing or what you are building. Become an expert. Become the best. When you are clear about your goal then you can focus heavily on achieving it. And guess what? With enough hard work, what you focus on you usually find. Then, and only then, do the good numbers and/or the good money show up. In other words, focus on the dream. The vision. Pursue it with uncompromising passion and the numbers and money follow you. Chasing the numbers and money first will leave you chasing your tail! A penny saved is a penny. Choose to make your time valuable. Spend it chasing pennies and you will find pennies. Spend your time on ideas and innovation, and you will find a lot more than pennies. We eat our own dog food. We just might if we were in the dog food business. Here, we start with good people - who bring in other good people - who refer us to even more good people looking for home loans. We should be our company's biggest fans! Simplicity is Genius. We don't need to be complicated to be great. Communicating without the vagueness and muddiness is the only way: to our clients, to our vendors, to each other. Are we clear? Innovation is rewarded. Execution is worshipped. A great idea is just the first step. The real magic is bringing that idea to life with great execution. Do the right thing. The high road is not a short cut. Stick to the highest standard of integrity, without compromise. And remember, character is what you do when no one is looking over your shoulder! Every second counts. Time, not money, is the most valuable commodity of all. It can never be replaced. What will you choose to do with the 31,536,000 seconds you get each year? We'll figure it out. Not everything comes with a set of instructions. So when a challenge stares you in the face that isn't exactly in life's handbook, have confidence in yourself and your team that there IS a solution, and you're gonna be the guys to figure it out. No matter what it is or how long it takes, with innovation, the will to succeed, and our heads held high, together we will overcome.
Put them together and they constitute a way of thinking that works not only on a professional level, but on a personal level as well. Ultimately, isn't that what a philosophy should be all about? In fact our philosophy is so important to us, we've built the Quicken Loans blog around it. Check it out. You'll find a strong relationship between the ISMs above and the stuff we write about on the DIFF blog.
I specialize in purchase mortgages including but not limited to the following:
1st time home buyers Pre-approvals FHA and VA loans Fixed rate loans ARMs Relocations 1st time home buyer tax credit info Improving credit scores 10,15,20,25,30 Year Fixed Mortgages 5 Year ARMS
Company History:
Founded by Dan Gilbert as Rock Financial Corp in 1985.
Public on NASDAQ in 1998. Launched 50-state online lending site Rockloans.com in Jan 1999. Rock acquired by Intuit in December 1999 and the online Web operations changed to Quicken Loans, Inc. In July 2002, Gilbert led a small group of investors in purchasing the company back from Intuit. Company is privately held, but retained the Quicken Loans name in perpetuity. Quicken Loans is ranked the nation's largest online retail mortgage lender; and the 5th largest retail mortgage lender in the U.S. (from some 50,000 retail lenders); by the National Mortgage News, the trade publication that maintains the industry rankings (based on volume of loans closed). Rock Financial is Michigan's largest mortgage company. The Rock Financial "brick and mortar" branches are the highest producing mortgage bank branches in the country. First mortgage company to put electronic signatures into production (2002). Opened first out-of-state facility for Quicken Loans in Cleveland, Ohio (April 2006) and a second in Scottsdale, Ariz. (January 2007). #1 Online Retail Home Lender Quarter #1 2009
Awards and Accolades:
Recognized by Forbes magazine as the SECOND BEST Company to work for in America for in 2008. The Michigan Business and Professional Association named us "Best Overall" on their "Best and Brightest Companies to Work For" list - 2002 and 2005; and the Elite Award winner for "Compensation and Benefits" in 2006. Named best overall company on the Michigan Business and Professional Association's "Best and Brightest Companies to Work For" list - 2005. Named "Forbes Favorite" online mortgage site. Named "Best of the Web" online mortgage site by Money, PC Magazines. Ranked #1 on Computerworld Magazine's List of the "100 Best Places to Work in Information Technology" - 2005, 2006, 2007. Named to Crain's Detroit Business "Cool Places to Work" list.
Take time to look at the DIFF we make.
http://www.quickenloans-difference.com/
Certifications
George J Milian
I am a dedicated individual that supports Quicken Loans in purchase-only transactions. My goal is to give you my knowledge from a banker's perspective and make sure your mortgage is the best fit for you and your family. I personally have closed over 1,000 mortgage transactions for over $210 million dollars. I am in the top 2% of all mortgage bankers throughout our company month in and month out.
Personally:
My home is in Livonia, Michigan, which we bought as a family in April 2007. The home was built in 1929 which means there is a lot of proactive upkeep in our home. If you ever need a quick opinion I always keep an open mind. We have a beautiful 3 1/2 year old that has a mind of her own. Her name is Bella.
Hobbies and sports that I do on a regular basis: Hockey, Softball, Weightlifting, Triathlon training, Water skiing and watching some occasional TV.
http://www.quizzle.com/invite/georgemilian
Introducing a fresh new look for your Profile.
Click the 'Edit Profile' button below to enter 'Edit Mode' and continue the tour.