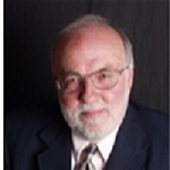 Real Estate Broker/Owner
Jerry Becker
Littleton, Colorado
Littleton, CO

—

Jerry Becker and Associates
I specialize in residential brokerage in the south, south west, and west areas of metro Denver. These areas include Highlands Ranch, Littleton, Golden, Lone Tree, Ken-Caryl Ranch, and Centennial
Get to know Jerry Becker
I've been assisting buyers and sellers in acquiring their Littleton area dream homes for nearly thirty years. My previous experience in construction and working for one of Denver's largest home builders has been helpful to clients in evaluating the soundness of a potential home purchase. Since 2001 I've been a national accredited buyer's agent (ABR).
My wife and I live in the planned community of Ken-Caryl Ranch, where I've served on various committees as well as being elected to serve two terms on the board of the homeowners' association.
In my quest to better educate the public about the current status of residential real estate, I've authored three books, which are; "Money Saving Tips for Buyers and Sellers", "What You Need to Know Before Buying a HUD Home", and "What You Need to Know Before Buying a Foreclosure Home". These comprise the Real Estate Empowerment Series, and are available at http://www.REempowerment.com
Jerry Becker's Blog Posts
Lending / Financial
–

over 5 years ago
The Ken Caryl Lifestyle
Video of Ken Cary history and amenities
Certifications
Licensed Real Estate Broker, Colorado - 1982
Graduate Real Estate Institute, GRI - 1992
Completed Colorado Broker Exam - 1995
Past Member of New Homes Sales and Marketing Council
Past Member, South Suburban Board of Realtors
Member, Denver Board of Realtors
Accredited Buyer Representative, ABR - 2001
Staff Instructor for the Home Ownership Center of Colorado, 2004- Present
Jefferson County Jail Ministry, 1998-2002
Author of the Real Estate Empowerment Series of Books
Ken-Caryl Ranch Board and Committee Member, 1990-1995
Testimonials for Jerry Becker
I would like to take this opportunity to express how pleased and satisfied my wife and I were with your most professional and dedicated assistance in our purchase of property in Littleton Colorado.
Without question your efforts to make this endeavor as smooth and easy for us as possible, let alone your patience, led to our being able to not only find the exact property that we had in mind, but to feel totally comfortable with our decisions. We certainly appreciated and benefited greatly from your expertise and guidance

.
We would recommend you highly - (and have done so) - to anyone, anywhere who would endeavor to purchase property - you are, to us, second to none.

I wish you much success.




Jerry made my home buying experience enjoyable. With his personable service and the extra time and patience he used, I felt very comfortable making such a big life decision. It was very easy to talk with and contact Jerry. He is readily available for questions and he responds in a timely and friendly manner to all inquisitions, big and small. (Not to mention his incredible ability to deliver jokes to keep you smiling). Jerry's real estate expertise was very comforting to me.
Jerry goes above and beyond in his duties as a Realtor. He helped me tremendously and saved me money with his advice, suggestions, contacts and even hands on help at times. He took the time to get to know what was important to me and what I was looking for. Then he helped me find the house that best suited me.

I would recommend Jerry to anyone who is looking for a Realtor who cares about their investment.

Thank you, Jerry

It started almost two years ago when my wife and I decided to purchase a house. I had been friends with Jerry Becker for over five years at that point and knew he was the only Real Estate agent to go with. After looking at several houses, we found one we really liked. Jerry held our hand through the entire process, telling us what each of the papers we were signing meant and where we were in the current process. That house deal fell through, though, because of the inspection.

We had to put our house-buying experience on hold for four months because my wife was pregnant. Shortly after having our 2

nd son, we started looking for a house. Within one month, we found that house. Jerry called us up on a Friday night stating that one had just gone on the market. We drove by late that evening and liked what we saw. Jerry set up a showing on Saturday morning. We really liked what we saw. We made an offer that morning and they accepted that afternoon.
Now that we have lived here for over a year, we still keep in contact with Jerry. Telling him what we have done to the house, etc. He has many contacts in the "home maintenance" industry and can recommend someone or someplace for just about all your repair/upgrade needs.

Throughout the whole process, Jerry was extremely helpful. He kept our best interests in mind and he worked hard to make the experience pleasant. I highly recommend Jerry for any of your house buying and selling needs. He is the best!!

My name is Mike and I just recently purchased my first home with the assistance of Jerry Becker.


When I began looking for a townhome I was not represented by an agent, I was just driving around looking for something that was in my price range. I finally found a townhome worth looking at, so I called the listing agent. Well, it so happened that when I called this agent it was late Sunday afternoon and it was snowing. The agent didn't feel like driving through the snow and told me that she would be happy to show me the place the following day. I had no other choice but to wait even though I felt that there was a good chance that it would have an offer before I got a chance to see it. That is, I had no other choice until my sister referred me to Jerry Becker (Jerry assisted my sister with three previous home purchases). I gave Jerry a call out of the blue that snowy Sunday afternoon and he was more than happy to show me the townhome, even though he probably had plenty of other things to be doing.
Once I decided that I wanted this townhome, Jerry took over from there. He made the whole home buying process understandable and stress free. He kept in contact whenever a new situation would arise and more importantly he was always available to answer any questions or concerns that I may have had. When he had documents for me to sign he brought them to me, rather than me having to find time during my busy schedule to meet him somewhere. The bottom line is that Jerry made a process, that can often be frustrating and stressful, very pleasant. I would recommend Jerry to my friends and family without hesitation. He did a wonderful job for me and I guarantee he will do a wonderful job for you!

Who knows, if it weren't for Jerry, somebody else could have been living in my home!

As a first time homebuyer, I was very leery and, quite honestly, afraid of the whole home-buying experience. The task of finding an honest realtor who has my best interests in mind was rather daunting to me.
I knew I could not afford much and I knew how testing I can be with all of the questions I would have for the agent with whom I'd be working.

I first met Jerry at a home buyer's workshop he was presenting with a mortgage broker at a local library. It was almost a 2 years after that first meeting before I contacted Jerry to help me in my search for a house. I highly recommend Jerry's services. I never felt like I was treated any differently than if I had been someone with a much higher budget. He is patient, thoughtful, committed, and genuine and goes well above and beyond any expectations I had. Because of Jerry, I found quite the gem of a home that I could afford. I would use Jerry again but I don't plan to move again, ever!

If you are looking to sell your home you're probably asking yourself some very big questions. The one and most important question being, "who do I choose to represent me and market my home?" If you were to ask me, the answer is very easy; you get Jerry Becker - he's definitely the man to do it.

Jerry helped me sell my home in Ken Caryl Valley and did an excellent job. From the major details all the way to the minor details, he was extremely helpful, always there to answer all my questions no matter how big or small. There are lots of things that go into selling a home and Jerry gave several helpful suggestions on the best way to show and improve my home at very little or no cost. From start to finish the overall experience went very smoothly.

Simply and most accurately, I would describe Jerry as man with integrity. He will do a terrific job for you, too.

We were glad we took the seminar that you and Pete Watson gave on finding a home and choosing the right kind of mortgage. The information shared was very helpful and presented well.

We want to thank you for your kindness and expert assistance in finding the "perfect" house for us. It's size, decor and location couldn't have gotten much better. We always felt you were helping us make a good decision and not just trying to bring us to a "closing". During the class Pete definitely communicated his ability to taylor a mortgage according to a client's financial picture, and he was helpful to us in getting the very best interest rate on our thrity year fixed mortgage.

Together you two make a great team. It is obvious to us that both of you are interested in giving your clients the very best service.


First let me start off by simply saying thank you. I cannot think of enough wonderful things to say about you and the wonderful realty service you provided. As we both know, the process of either selling or buying a home is very stressful. Then add being a first time buyer and then a first time seller - well I could not have done it without you. I do not know any other realtor who has gone to the extent you have in assisting your
clients in the purchasing or selling of a home. You not only helped me prepare my home to sell but helped me get it in great condition by providing your own manual labor when my deck needed a few new boards or when we needed a little polish here and there. Then to top it off, you and your wife loaned me some furniture to help decorate a room. Now how many other realtors do you know that would do that: NONE! The time you took to
explain ... and explain again all the realty processes and all of my million and one questions was above and beyond what other realtors offer. Quite honestly - your exceptional service and realty expertise puts others to shame. Again let me state that I cannot show enough appreciation for all your insightful business
assistance which led to the sale of my home for a great price. As my son and I are off to settle into our new home, I just wanted to take a minute and say Thank You! And please thank Mrs. Becker for loaning me her furniture!
Introducing a fresh new look for your Profile.
Click the 'Edit Profile' button below to enter 'Edit Mode' and continue the tour.