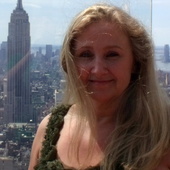 Real Estate Agent
Liz Moras
Chilliwack Realtor, Garrison Crossing,Chilliwack,...
Chilliwack, BC

—

Harrison Hot Springs, Cultus Lake
Condo & Residential Specialist , Bringing 20 Years of Experience & Listening to Your Needs in the Chilliwack, Hope, Abbotsford and Langley areas!
Get to know Liz Moras
Liz Moras ~ Chilliwack Realtor
For those of you who don't know me...a little about my background..... from a personal perspective. After all this is the "handshake" ..this is how YOU will base your First Impression of me.
This year is kind of an interesting Anniversary for me - it's been 20 years since this Chilliwack Realtor first got her Real Estate Licence! There I was sitting in my kitchen in Sechelt, on the Sunshine Coast..
.........expecting my 2nd child........thinking about my career options. I had graduated from Simon Fraser University with a degree Bachelor of Arts in Political Science, with intention of going to Law school...funny the roads that can lead us to Real Estate!.
But you know how life is sometimes.......we take circuitous routes to where we're going and often end up somewhere totally different! I married........and in an effort to support my husband in completing his education...I started working as a dispatcher with the RCMP. I worked with the RCMP in North Vancouver, and Sechelt, and with the City Police in Vancouver, and Abbotsford.
However sitting there in that kitchen that day, I decided a New Day was dawning.....a time from many new beginnings! You know how it is........one new beginning begets another and often a whole bunch of new beginnings all happen at the same time!
One thing that kept coming back to my mind was that not only in my 'family' ..but in my 'career' I truly wanted to "make a difference"......! Yes I wanted some flexibility in my schedule, because my 'family was' and always will be the most important thing in the world to me. But...
I had always been passionate about decorating and interior design.........My friends always said...that I had my new homes decorated before I even removed 'subjects'! Having moved many times in my life, I always knew the importance of creating a "home" no matter where the 'house' was, what it looked like, or how big or small, or expensive it was! I decided I wanted to share my knowledge and experience in a career that would impact people in an important way.
My experience, having bought and sold 11 homes up to that point, was that there was a real 'niche' opening in the "personal service ' side of Real Estate. With an emphasis on the word SERVICE & Relationship building! I knew who I wanted to be to for my clients in helping them 'find a home' and I wanted to be there to support them in both the challenges and adventures that were ahead of them!
So this was my Choice! To be a A Realtor thats was professional and knowledgeable but also caring and compassionate. One who saw my customers as 'individuals' with 'needs' and 'desires', 'dreams' and 'goals... rather then viewing them with $ signs in their eyes!
And you know what? Its been a remarkable journey! So it was in Sechelt that I received my Real Estate Licence ..........and 9 months later my husband had taken a transfer and I ended up in Langley, B.C. Rural, horse country! No malls, few plazas.........and 1 townhome complex........the one we bought it! A Life style change........definitely......and the more I thought about it I realized that 'townhome living' was going to be a 'boom' to our Industry......I became the Condo Townhome Specialist For Langley for 11 years. Now thats niche marketing for you!
Well I didn't stay there - I ended up taking up a wonderful challenge and opportunity by accepting a position as Broker for a Real Estate Company in Sunshine Valley - which sold 'recreational homes'...chalets and log homes.....
.Nestled between the mountains yards from the Infamous Hope slide, and minutes to Manning Park.......how much closer to Heaven on Earth could I get? Nevertheless all good things do end.........
In 2001 I moved to Chilliwack........and have been selling homes here for 10 years now!
A pristine valley surrounded by mountains on all sides...........1 1/2 hours from Vancouver................and minutes to everything else!
I feel I have worn many hats throughout my career!
(Actually I have a Hat collection!) This Realtor has been - the Professional, The Negotiator, The Contractor, The Carer, The Hand Holder, The Shoulder to Cry on, The Advisor, The Friend, the Babysitter, The Hairdresser, The Bartender (The Ear part!),The Decorator, The Story Teller, The Chauffeur, the Nanny, The Counsellor, The Designer, The Decorator, The Mitigator, The Reconciliator, The Economist, The Strategist, The De-Stressor, The Jane of Many Trades - but hopefully mostly I've made the 'trip' with them ....from Professional to new and lifelong Friend!
Liz Moras's Blog Posts
Real Estate General Information
–

over 1 year ago
Real Estate General Information
–

over 5 years ago
Real Estate General Information
–

over 5 years ago
Real Estate General Information
–

over 5 years ago
Certifications
This August will be my 22nd anniversary of selling Real Estate! How exciting....! Its always interesting when people ask you what your area of expertise is? Its interesting how when you're passionate about something, something is close to your heart, or relevant to your own life experience - how easy it is to become an expert in that field or area!
I first began my Real Estate Career on The Sunshine Coast - in British Columbia.......Sechelt to be exact..........a beautiful seaside community, both rural and quaint, artsy and worldly all in one..........but primariliy a vacation home away from home location.......I've also worked in Sunshine Valley - in the mountains, next door to Manning Park Ski resort............so would that make me a recreational area home Expert? Possibly!.......:-)
I remember working in Langley almost 20 years ago when the first townhome complex EVER was being built in Walnut Grove - and we were wondering if it would take.......? I mean really - it was not the city core, primarily rural acreages...........Today you only have to drive through this phenomena of townhome development ..........hmmm I'm thinking it 'took'! For 11 years that was my specialty - 'townhomes' and 'apartments' an affordable, viable, lifestyle alternative to renting or owning higher maintenance homes.
Segway? Perfect ! Townhomes and condos became the perfect opportunity for first time buyers - or re-buyers - with the growth of single parent/ and single again parent families...empty nesters........paralleling my own personal life - this became the natural niche and a speciality. People I could identify with or that were close to my heart, people struggling with starting over, downscaling........or just overcoming hurdles...I could hold their hand - walk by their side and help them with their new beginnings.....
So when asked about specializing? At different times in my career there have been different areas that I've specialized it.......but really the bottom line is - People - I specialize in people - caring about listening to them, hearing where they're at, what their hopes and dreams are - and being a partner in helping them realize their goals... For This Chilliwack Realtor there is nothing more fulfilling then helping people find their homes, and helping them realize some of their dreams!
Introducing a fresh new look for your Profile.
Click the 'Edit Profile' button below to enter 'Edit Mode' and continue the tour.