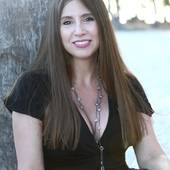 3112649
Real Estate Agent
Maya Thomas LLC, Broker
Key West FL Historic Old Town Estates, Bungalows
Key West, FL

—

Key West, Key Haven, Geiger, Sugarloaf, Cudjoe, Summerland
305 522 1398 MyRealPro@gmail.com Key West, Key Haven, Big Coppitt, Geiger, Saddlebunch, Cudjoe, Ramrod, Summerland
Little Torch, Middle Torch, Big Torch, Big Pine Key, No Name Key
Key West , FL 33040
---
Featured on HGTV's House Hunters with a Manhattan couple who invest in an income producing multi million dollar vacation home in the heart of Old Town.
Get to know Maya Thomas LLC, Broker
I started working when I was 11 years old.  It happened accidentally.  There were 2 sets of beautiful twins in my neighborhood.  After school I would ask the moms if I could take the babies for a walk.  One day one of the moms called me and offered me $2 to take the babies for a walk.  Get paid to do something you love that brings you joy?  I was hooked!  I cleaned homes, mowed lawns and babysat children every moment that I could.  I even hosted a puppet show in my backyard and sold fresh squeezed lemonade.  I loved earning money and making people happy. 
I worked at a title company when I was at Key West high school.  I was a waitress and a concierge.  I cleaned the floors at Kmart when the store was closed (I could barely hold on to that gigantic floor machine!), and worked in a boutique.  I loved to work!  And providing for for myself.  And buying things for other people.  I bought all of my own school clothes for 6th grade.  I felt successful and rich!
I sold advertising and wrote a column called The Helping Hand and an Astrology column for the high school news paper, The Snapper.   I think we were required to sell a $25 ad for the newspaper every semester.  I would walk into every store on Duval and the surrounding area.  I sold $1,600 worth of advertising my first semester.  It was fun meeting the business owners.  The look on my teacher's face made me want to impress him next semester.
I was in a high school play and a play at the Red Barn Theatre in high school.  I liked participating in Hawaiian Tropic bikini contests.  I took 'boys' gym.  I loved running.  I took a welding class, a wood shop class, a cooking and a sewing class in high school.  I bought my first gym membership when I was 16 years old.
I got my real estate license in 1990 when I changed from the University of Florida to Florida State University.  I was on the Student Activities Committee and Admissions and Standards in college.  I was on the Deans List.  I tutored students in Accounting.  I was a Lady Scalphunter.  I was a certified Personal Trainer in college.  
I have always loved construction, renovation, real estate, design, architecture, history, biographies and intelligently designed real estate development.  I went to college with a plan to go to law school and specialize in real estate.  My major was Communication.  The Dean in the Communication school at Florida State University encouraged me to go into journalism.  My teachers wrote letters of recommendations for me.  I was the 1st non-Ivy League intern at CNN in the Atlanta office.  I was assigned to the Interational News Desk.  I went to news writing class at CNN, and worked on advertising and broadcasting making commercials for segments.  I was volunteered as an intern on News Room at CNN.  I would catch my first bus at 6 am then take a second bus and the subway to get to CNN at 8:30 am Monday through Friday.   I would take the last subway from CNN home.  I would get home at nearly 11 pm Monday through Friday.  I graduated with honors Cum Laude from FSU with a degree in Communication.
My CNN boss was sent to Kobe Japan after the earth quake within a few days of my arrival.  Rob Golden, Sr. Editor of International News, came back the day my internship ended.  I thought I wasn't hired.  I had committed to opening a 25,000 square foot health club as the Director of Sales and Marketing with 2 partners when CNN gave me my job offer.  My apartment had been rented.  My roommate had a new roommate.  My stuff was packed.  I had already paid for a new apartment in Tallahassee.  On to a new adventure!  We took a health club from loosing $7,000 per month to earning $65,000 per month in 2 years.  We didn't loose a single employee.
I moved back to Key West with my fiance to take care of his sick mom.  I was a restaurant supervisor and and then an assistant to a General Manager.  In a few months I was promoted to Sales Manager.  Shortly after that I was promoted to the Director of Sales and Marketing.
A few years later I went to work for the highest rated hotel, the Westin Key West Resort and Marina (formerly the Hilton Key West Resort and Marina) and simultaneously the highest rated luxury island resort, Sunset Key Guest Cottages.  During the first 3 months I earned $17,000 in bonus money.  The owner decided not to pay me the $17,000 I earned because he said that I would be earning "too much money" with my bonus structure.   I was earning 1% of the revenue I created for him.  That was a major pay cut.  Unbelievably I stayed at the hotel for 4 more years.  I loved my clients and my work.  I loved the intensity and the challenge.  I loved writing the Corporate Marketing Plan.  I loved pleasing Meeting Planners. 
I loved bringing hundreds of people in to Key West daily and making sure that their business meetings were successful and their events were memorable.  It required cooperation with hundreds of employees, Managers and Directors to insure that the many details were executed consistently and to the highest standards.  I was very happy when Meeting Planner after Meeting Planner wrote me thank you letters.  One even sent a letter directly to the corporate office and the letter was printed in the company magazine!  I was on Cloud 9 when those Planners rebooked meetings after telling me they never went to the same hotel twice.  It was the perfect preparation for being a Realtor!
Along the way I tried to buy and sell a few homes and had horrible experiences with every Realtor that I worked with.  I saw an opportunity.  I vowed to do everything different and better.  In March 2005 I began marketing, buying and selling real estate full time.
Maya Thomas LLC, Broker's Blog Posts
Real Estate Best Practices
–

about 2 years ago
ActiveRain Community
–

over 3 years ago
Real Estate Best Practices
–

about 2 years ago
ActiveRain Community
–

almost 4 years ago
Maya Thomas LLC Key West FL Florida Keys Real Estate
Hi, I'm Maya Thomas LLC! You can find me at Sellstate Island Properties, 1101 Simonton St., Key West, FL 33040. I specialize in Extraordinary Multi Media Marketing in Key West FL. I am a Resort and Second Home Property Specialist. I represent sellers and buyers. I am a certified Internet Specialist (ePro certification from the National Association of Realtors). I earned the GREEN Designation from the National Association of Realtors. I'm also a certified Short Sale and Foreclosure Specialist (SFR). My Mission Statement: To Make My Buyers and Sellers Happy 1. Protect my clients from the loss of time and money. 2. Respect my clients. 3. Help my clients take advantage of opportunities for enrichment. 4. Shield my clients from aggravation. 5. Cultivate repeat and referral clients. Call me today (305) 522-1398 and tell me how I can help you meet your goals! You can text or email me too! MyRealPro@gmail.com. For for information visit www.ShowcasePortfolioProperties.com and www.ListingsKeyWest.com.
Certifications
Maya graduated, with honors, from Florida State University College of Communication and Information Technology, School of Communication, with a Bachelors Degree in Communication. Maya interned at CNN in Atlanta Georgia in broadcasting and advertising. Maya originally earned her real estate license while attending FSU in 1990. In Key West Maya was a Director of Sales and Marketing (advertising, marketing and sales management) for the largest hotels in Key West.  Later Maya was a Sales Manager at the highest rated Old Town luxury boutique resorts on the island, The Westin Key West Resort and Marina (formerly the Hilton Key West Resort and Marina) and, simultaneously, the most exclusive private luxury island resort, Sunset Key Guest Cottages, in Key West FL.   In 2005 Maya specialized in luxury resort vacation investment real estate. Facebook page: www.ShowcasePortfolioProperties.com. Site: www.ListingsKeyWest.com. Call, text or email Maya (305) 522-1398 and MyRealPro@gmail.com.
I specialize in marketing and Seller Representation of luxury ocean front estates and also offer Buyer Representation. Nearly all of my Buyers originate from referrals from past and current Buyers and Sellers.

I have closed 100% of the Short Sale properties that I have listed for sale. I close short sales because I don't give up, I work hard, I care, I am organized, I do what I say I will do and my work is accurate.

I am an REO Realtor. 97.3% of my REO's sell in 30 days or less. My REO list to sale price ratio is 98.6%. We have on call support staff.

My team uses tech savvy techniques to market foreclosure properties as if they were traditional sales using creative multi-media campaigns.

My team at Sellstate Island Properties has closed over 300 foreclosure properties.  Sellstate Island Properties has a property preservation company, 2 assistants and a construction company.  We have proven systems to successfully manage real estate marketing.  Our team has participated on the local board of Realtors on various committees and sub committees.

I have been in the Florida Keys for nearly 3 decades. I graduated with honors, Cum Laude, from FSU with a degree in Communication.

My favorite quote: "Do more than belong: Participate. Do more than care: Help. Do more than believe: Practice. Do more than be fair: Be Kind. Do more than forgive: Forget. Do more than dream: Work." William Arthur Ward
Awards
Featured on HGTV's House Hunters with a Manhattan couple who invest in an income producing multi million dollar vacation home in the heart of Old Town. 
I graduated, with honors, from Florida State University College of Communication and Information Technology, School of Communication, with a Bachelors Degree in Communication. Maya interned at CNN in Atlanta Georgia in broadcasting and advertising. 
I was the first non Ivy League intern at CNN.  I worked at the Atlanta office and was assigned to the International News Desk and created a system to allow me to work in many areas of CNN that included advertising and broadcasting.
Skills
Maya Thomas is a real estate broker who has been featured on HGTV's House Hunters and called Key West home for nearly 30 years. Maya is a Resort and Second Home Property Specialist (RSPS), Certified Luxury Home Marketing Specialist (CLHMS), member Institute for Luxury Home Marketing (ILHM), Certified Residential Specialist (CRS) [less than 3% of the 1 million real estate agents in the United States hold the CRS certification], Military Relocation Professional (MRP), Accredited Buyer's Representative Designation (ABR), Seller Representative Specialist (SRS), Professional Property Management Certification (PPMC), Internet Certified (ePro), GREEN REsource Certified, Short Sale and Foreclosure Specialist (SFR) Real Estate Professional Coordinator (REPC) and Transnational Referral Certified (TRC).
Testimonials for Maya Thomas LLC, Broker
Renee and Barry Travis, Big Pine, FL

09/04/2013

"Maya has got to be one of the most patient and caring realtors around. She spent two years helping us find the perfect house for us. We sent her on wild goose chases and she never complained one bit! There was never a question that was out of her reach, and her knowledge of both the area and the complexity of buying in Monroe County was exceptional. We felt completely at ease knowing Maya had our back!

Fast forward three years later and a health crisis with our son required we sell our house quickly and move to a different area. Needing to save as much money as possible, we decided to try and sell our house by owner first before listing it with Maya. Out of the goodness of her heart, she pointed out all of the things we could do to our house to increase the selling value and put us in contact with contractors who could help us do the work. To our shock our house sold quickly, and out of compassion for our situation Maya once again helped us make sure the process was legal and things were done correctly. She was a Godsend and we don't know what we would have done without her. She has a heart of gold AND is the best realtor in town!"

Scott Mais, Cary, NC

08/30/2013

"I strongly recommend Maya Thomas as a real estate agent in Key West and the Keys. Her ceaseless energy, vast knowledge and unquestioned integrity gave us peace of mind through the entire process. She was always available and responded to our texts and emails within minutes and the hour of day or night was never a factor. Her knowledge of the industry, the market, and of Key West itself was invaluable in so many ways from knowing neighborhoods to recommending a lender and service providers. Then she arranged meetings and met our inspectors and surveyor, made a walk through video, and consistently went far above and beyond all expectations. Maya was truly exceptional and I give her the highest marks and recommendation."

Julie Bazil, Big Pine Key, FL

08/30/2013

"Maya is a great asset to have on your side. My fiance and I had been trying to purchase a home together for over a year and Maya stuck by us through thick and thin to ensure we purchased exactly what we wanted instead of settling. Maya's expertise in the industry will be able to find anyone their dream home!"

Jonathon Lee, Dublin, OH

08/30/2013

Maya was thorough, knowledgeable and available every time I had a question. She invested months of her time to help us decide what Key West property was perfect for us. She also taught us a ton along the way. Key West is a unique market and despite all my research she gave us invaluable guidance about things I never would have thought of until too late! She was wonderful in person and handled a digital closing by getting me everything I needed in advance so I had the option to sign remotely. I recommend her to anyone looking in the Key West area, either for a home, vacation home or rental property. I am completely satisfied and thrilled with the result."

Teresa Moore, Cary, NC

08/30/2013

"Maya provides exceptional service - I can't imagine a better realtor to help with property in the Keys. What made her stand out is not only her real estate knowledge (particularly short sales/foreclosures), but also her familiarity with the area, and her incredible responsiveness (early/late hours, online presence).

But above all, Maya really enjoys what she does. It's apparent when someone is passionate about what they do, whether they enjoy it, and it makes all the difference to work with someone like this (no matter what the profession is)."

Kathy Smallwood, Irvington, AL

08/30/2013

"Maya is by far the best real estate agent that we have ever dealt with! Her professionalism, level of real estate knowledge, integrity, and sheer work ethic make her an exemplerary agent! Maya cares for her clients and listens to their needs whether buying a luxury resort home or a tiny retirement condo, Maya will help you make your dream come true! She understands the Keys market and does the research necessary to make the sale. I can't say enough about Maya's abilities as a real estate agent she represents the best of her profession and will not let you down!"

Michael Telesco, Clifton, NJ

08/30/2013

"Maya has been the most amazing real estate agent I have ever had the chance to work with! I am a very demanding client with many questions which she patiently answered every one. She also looks out for her clients and protects them from themselves sometimes. Had I hired a less reputable agent I would have more then likely found myself embroiled in a long legal battle on a property that I had previously had my heart set on. Even though a large commission would have went to Maya from the sale she steered me clear. She will search tirelessly to find the right house for you and keep you informed of the Florida Keys housing market. She is professional and committed to her clients and I only wish I could buy more houses from Maya Thomas!"

Ralph Cosme, Miami, FL

08/30/2013

"I heard about Maya Marie through one of my co-workers who used her services in the past. She was highly impressed with Mayas services, so she gave me her recommendation. Maya was extremely professional, punctual and very reliable. Her work ethics are outstanding. All my questions and concerns were answered in a timely manner. She is very knowledgeable about the real estate market, rules and regulations. She made me feel very comfortable in this very stressful time of buying a second home. I highly recommend her professional service."

Brandie Peretz, Key West, FL

08/30/2013

"Maya is the best real estate agent that I have ever worked with. She is honest, trustworthy, reliable, and a joy to work with. Maya tries her best to get you the best deal and save you money. Maya has a lot of patience with her clients and doesn't try to push you into buying a property that you don't want. I would recommend Maya's services to anyone currently trying to buy a home because she simply is the best!"

Frank Bets, Big Pine Key, FL

08/30/2013

"Maya is a dedicated hard working agent whose main focus is on your needs. As a home buyer, Maya did not pressure me into looking at higher priced homes, unlike other agents I have worked with before. Maya is knowledgeable, personable and extremely patient. If you are looking for an honest and ethical agent, you have found her."
Introducing a fresh new look for your Profile.
Click the 'Edit Profile' button below to enter 'Edit Mode' and continue the tour.