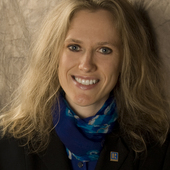 Real Estate Technology
Nicole Ocean
"Your BPO Coach"
Miramar Beach, FL

—

BPO Automation Group & BPO University
Nicole is an industry leader & expert within the Broker Price Opinion field. She is the inventor of BPO automation software. BPO Automation Group is the industry leader in BPO AutoFill software.
Get to know Nicole Ocean
As the industry leader in BPO Automation software, our products are trusted by thousands of BPO & REO agents nationwide.
How We're Different: We've been in the BPO trenches just like you and we know from personal experience just how important it is to have efficient systems, proven tools and processes set up. When you work with our company you benefit directly from our background knowledge and experience.
Customer Service: The BPO Automation Group pioneered top-tier customer service in the BPO software industry, and we continue to refine our services with top-quality basic-level support.
Quality 'In-House' Software: Our top-notch programmers work continuously to refine our software, adding new features to make BPO's a quick & easy online process.
Industry Experience: Our founder, Nicole Ocean, is a career BPO professional and state-certified real estate instructor. We've used her firsthand industry knowledge and personal experience to incorporate industry best-practices into all our products.
Company Philosophy: Our goal is to help you grow and succeed in the BPO & REO industry. We understand the importance of eliminating the monotony of filling out online BPO forms, and to help you grow your business with our Enhanced AutoFill software, which helps you 'AutoFill Your BPO's in 5 Minutes.'
The BPO University is the very first accredited school where all real estate professionals in Washington state can take clock hour approved courses on Broker Price Opinions as well as on how to use automation software within their BPO and REO business. Learn More...
Learn from the "First Certified Real Estate Instructor" in the BPO business, Nicole Ocean. Nicole is an industry leader and expert within the Broker Price Opinion field. She is also an expert at using BPO Automation software to help real estate professionals streamline their BPO and REO business. Nicole is also the lead instructor at the BPO University. Learn More...
BPO University is the only accredited real estate school in the United States to offer a clock hour approved course titled, "Broker Price Opinion Basics 101." (This course is live classroom based class where any real estate professional in Washington state can attend and receive 9 clock hours that they can apply towards their continuing education credit.)
Check out our online school pamphlet by clicking here.
Nicole Ocean, a national speaker, certified real estate instructor, BPO trainer and coach has been teaching real estate professionals all over the United States for the last 10+ years. Nicole has helped thousands of BPO and REO Agents build and automate their businesses to levels previously never achieved. As a speaker, Nicole is accustomed to speaking in both small settings from one-hour virtual training sessions to day long classes of hundreds of people within a group setting. Learn More...
BPO University is a full supporter and advocate for BPOSG. (BPO Standards and Guidelines). Within Broker Price Opinion courses that are offered by the BPO University, they will incorporate teaching the content and material provided within the BPOSG, which was put together by the BPO Standards Board (Permission granted by NABPOP and the BSB Standards Board) Learn More...
Nicole Ocean's Blog Posts
|
Real Estate Best Practices
–

5 months ago
Real Estate Technology & Tools
–

6 months ago
Real Estate Best Practices
–

12 months ago
Real Estate Technology & Tools
–

6 months ago
Introduction to BPO Automation and Nicole Ocean - 2017 Update
Greetings! I'm the owner/founder and inventor of BPO AutoFill software, my name is Nicole Ocean. I wanted to put together an updated video that showcases who we are, what we do and why you should subscribe to our 90%, 5 Minute AutoFill software today. Feel free to watch the video and give us a call with absolutely any questions to: 360-223-2482 Here's to your success, Nicole Ocean
Certifications
Nicole has the very first fully-accredited real estate school in Jan 2010, that focused on Broker Price Opinion education and training.

She was also the first accredited real estate instructor in the BPO and REO industry to offer an accredited, clock-hour approved course title, 'Broker Price Opinion Basic 101' for licensed real estate professionals in Washington state.
Skills
Areas of Expertise:
Broker Price Opinion
Broker Price Opinions
BPO companies
BPO Real Estate
BPO software
BPO Automation software
BPO AutoFil software
Brokers Price Opinions
Broker Price Opinion Companies
BPO Broker Price Opinion
BPO & REO business
BPO Training
BPO Education
Testimonials for Nicole Ocean
Steve Chewens, Chewens & Associates Real Estate in Harriman, NY

02/26/2016

"In June 2015, a colleague of mine had asked me if I was having trouble with my BPO software. I replied to him I don't know what you are talking about. So after a short conversation I did some research and came across BPO Automation. What a great piece of software!

I have increased the amount of BPO's I was doing each month with this software.

It is very easy to use and they cover a lot of companies with each of their different forms. I can't say enough about them, their customer service is outstanding and very knowledgeable. They spend time with you and train you on how to use software; if something comes up they are there for you one on one until the problem is solved.

I only had a couple of things that have come up but it was updates on my computer that disrupted the software. If you do any kind of BPO work I would highly recommend this software. It will save you a lot of time."


Christopher Gailey, Real Estate eBroker, Inc. in Martinez, CA

02/22/2016

"I have been a client of Nicole and her BPO Automation Group since 2008. Prior to her innovation with the automation system it was painful to complete 20 BPO's a week due to the amount of manual inputing. Now with her automation I am able to complete 40-50 orders a week and still have a life. Thank you for the great service the past 7 years Nicole."

Mr. Terrance Blakemore, Blakemore Properties, in Modesto, CA

02/19/2016

"I have worked for years with BPO Automation with the Auto Accept program with great success. I no longer need Auto Accept, but recently got set up with AutoFill and I love it. It is the cheapest possible "employee" you can find, always on time, always in a good mood. Seriously, love the program and have ha a great experience with the BPO Automation Group."

Mr. John Sliman, USA Business Brokers, Inc. in Winder, GA

02/15/2016

"This company will help you make money and they cannot help you enough to be successful. Nicole and her staff are just great with great products. I had a question about my software and the staff was on it within an hour or less. Great job thanks Plus, they are always coming up with new and improved programs to assist you with your business."

Mr. Dana Yarbrough, Value Realty, in Cordova, TN

09/14/2015

BPO Automation Group

"I have been working with Nicole Ocean at BPO Automation Group for several years now and have enjoyed great success in using the automation software in my BPO business. Nicole stays on top of changes in the industry and has done an excellent job of adapting the BPO AutoFill software as needed to stay current and relevant.

In addition, the company Tech Support system is easy-to-use and staff responds in a timely manner to provide resolution to software issues and answer questions. The software is easy-to-use and the Group website (Member's site) is stable and secure and has rarely been offline in the past several years.

I look forward to a great working relationship for the next several years as the software has become a vital part of my business model. I highly recommend the BPO Automation Group and the products and services they provide for the industry.


Mr. Robert Ceballos, Home Team Realty, in Houston, TX

01/01/2015

BPO Automation Group

"I have been using BPOA for a few years now and couldn't be happier with the programs available from this great company. I use the AutoFill software for my business. I am able to be much more efficient and provide a much better price opinion to the companies I do work for. The AutoFill program allows me to focus on the important part of the BPO which is actually figuring out the market value of an order while eliminating most of the cut and paste part of filling out a form. BPOA has just launched an Enhanced version of AutoFill which is even more detailed and personalized than before. I look forward to using the new version."

Customer service is great at BPOA. The Tech staff stays on top of any changes that might occur with the various companies they support. Nicole and the gang are constantly improving and modifying the products they offer. From the owners on down, this is a great company to do business with."



Francine Williams, CDPE, GRI, Associate Broker for Global Advantage Realty at Hyattsville, Maryland

08/01/2011

BPO University

"The webinar presentation and information was more than I expected......I have been in the real estate industry for 20 years and have completed BPO's for several banks for the last 15 years. I truly enjoyed your webinar titled "Doubled Your BPO Income." The breaks in between and information, stats, Q&A, was very thoughtful and shows you work within our industry. I think it is so refreshing to have one of our own present the BPO/REO material from Realtors prospective. I am looking forward to signing up to use your software."

Dana Allen Hunzelman, Real Estate Consultant for Century 21 North Shore at Derry, New Hampshire

10/14/2010

BPO University

"There is an old saying; most of us hear it a lot. It goes like this- "If it sounds too good to be true, it probably is not true". With all the get rich buzz and scams around today it is hard not to be skeptical.

I am here to tell about one amazing exception to this rule. Some time ago I half-heartedly spent a small sum on money (a couple hundred dollars I guess) for Nicole Ocean's introductory information about performing BPO's for steady income. She sent me some great information. I began emailing and writing all the contacts she provided.

And then, an amazing thing happened. I started getting orders for BPO's, first a few, then more than I could handle! Then, a more amazing thing happened… a steady stream of checks in the mail on a regular basis!! I now have a solid income that comes to me through email notification. Make no mistake; it is hard work. But, I work from home, at my own pace.

Stop worrying about where your next RE deal will come from!

PS: My next steps are automating the process with BPO Automation Group, and then to hire 1 or 2 assistants for data input.

Thank you Nicole, after 20 plus years as a corporate sr. manager, you have given me the freedom I always wanted."


Melissa Kim Realtor for Executive Realty in Bloomington, Minnesota

01/03/2009

BPO University

"I have had the opportunity to be trained by Nicole Ocean for Broker Price Opinions. In addition to being intelligent, diligent, professional and articulate, Nicole has an innate kindness and integrity. I found Nicole's teaching style to be exceptional. She was easy to understand, thorough and well-organized. As an attorney and real estate agent, I certainly feel Nicole Ocean is more than qualified."

Joseph Tanos, Realtor for Burton Real Estate in Concord, CA

01/02/2009

BPO University

"Greetings! I am very thankful to have met you through one of your previous students, who is now a successful BPO & REO agent here in the East Bay Area. Taking your complete 2 week personalized course was the best thing I needed to jump-start a new career in BPO & REO. I immediately felt comfortable that learning your system was a perfect formula to succeed because you have unselfishly shared the secrets to getting started in this field.

Every completion of our conference call has increased my knowledge & skill in developing the right mind set. Your simplified & systematic approach helped focus my attention to the important details for organizing, preparing & developing the tools required.

I am now more confident than ever after being armed with your training to aggressively seek the business as BPO vendor & REO preferred agent for the institutions concerned especially with your continued support. Once again thank you for the abilities you possess as an effective educator. Many more need to benefit from your educational skills & knowledge, & rest assured that I am more than happy to be a reference to any of your future students. I am proud to have you as my mentor."
Introducing a fresh new look for your Profile.
Click the 'Edit Profile' button below to enter 'Edit Mode' and continue the tour.