Carla Muss-Jacobs, Principal Broker (503) 810-7192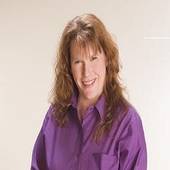 Licensed State of Oregon
Real Estate Broker/Owner
Carla Muss-Jacobs, Principal Broker (503) 810-7192
Buyer Focused ~ Buyer Results
Portland, OR

—

BuyersAgentPortland.com | Portland Metro Exclusive Buyers Agent | 100% Buyer Representation ~ 100% of the Time
Beaverton OR, Portland OR, Forest Heights, Lake Oswego, Hillsboro, SW Portland, SE Portland, NW Portland, N Portland, Downtown
The Pearl, NE Portland, Milwaukie, West Linn, Aloha, Cedar Hills
Portland , OR
---
Buyers Agent Portland is an EXCLUSIVE BUYER AGENCY representing Buyers in the Portland Metro real estate market since 1999. 100% Buyer Brokerage ~ 100% of the time!
Get to know Carla Muss-Jacobs, Principal Broker (503) 810-7192
Buyers Agent Portland, LLC is the ONLY Exclusive Buyers' Agency serving the Portland Metro (Oregon) area with ABR, CEBA and e-PRO designations.  Carla Muss-Jacobs is the Principal Broker/Owner of Buyers Agent Portland, LLC and has been assisting Portland Buyers since 1999.  She started her business when it became clear that Home Buyers didn't have their own advocate in the marketplace. Not only in Portland Metro real estate market, but in the Nation, Buyers are under-represented.
Carla Muss-Jacobs, Principal Broker (503) 810-7192's Blog Posts
|
Local News and Events
–

11 months ago
ActiveRain Community
–

about 1 year ago
Introduction to Buyers Agent Portland
Is a Buyer's Agent Right For You? An overview of having an Exclusive Buyers Agent represent you and your best interests!
Certifications
ABR - Accredited Buyers Representative / National Association of Realtors®
CEBA - Certified Exclusive Buyers Agent / National Assocaition of Exclusive Buyers Agents
e-Pro - Internet and Social Media proficient

 
FIRST TIME HOME BUYERS Portland OR:  Buyers Agent Portland, LLC has so much experience with first-time Buyers, and has niched this area of real estate since 1999 
Buyers Agent Portland, LLC. is here when it's time to think about moving out of the rental, it's time to get in touch with Carla!  Buyers Agent Portland, LLC offers a FREE one-hour consultation.  A great way to meet and discuss your plans.  There is a process in purchasing property, and your entitled to know what that is.  As the Buyer, you want to know what's going on every step of the way . . . but as the airlines say "Leave the flying to us!"  You know you're in good hands when you engage Buyers Agent Portland, LLC to represent you in your home purchase.  Buying a home is more then just "location, location, location."  It's also:  "legal, legal, legal."   A home purchase is a legal process from start to finish.  Carla keeps track of all the legalites for you, so you can get emotional and fall in love with your home!  That's how it's supposed to work.  Your buying experience shouldn't be full of stress . . . and Carla strives to provide a smooth transaction.  When you're ready to make that move . . . call/email and let's meet for a cup of coffee (tea?) and discuss real estate. 
RELOCATING TO PORTLAND | RELOCATING TO BEAVERTON :  Buyers Agent Portland, LLC services the entire Portland Metro real estate market area.  Hiring an EBA -- Exclusive Buyers Agent -- is so very important to Buyers who are relocating. An EBA doesn't have a "farm." They are familiar with all the areas.  At Buyers Agents Portland, LLC, assisting relocation Buyers to become acclimated to the Portland area makes up a large percentage of our overall business. We've assisted Buyers who have never been to the area before. Getting relocation Buyers "settled in" is an important component of assisting Buyers.  Relocation Buyers need to know the lay of the land, local areas, schools, etc. and discussing the different neighborhoods is just as important as finding the perfect property . . . if not more so.
If you're considering a move to the Metro Portand area -- Beaverton, Hillsboro, Tigard, Lake Oswego, Tualatin, Portland ...and all places in between -- do yourself a favor! Get Buyers Agent Portland, LLC on your TEAM!  For an in-depth consultation about your plans to relocate to Portland, please feel free to contact me.
Awards
Agent of Distinction 2005-2012
Skills
Real Estate Knowledge and Experience in the Portland Metro Real Estate Market Since 1999
Fiduciary Duties to Buyers (Loyalty, Accountability, Confidentiality, Promoting the Best Interests of Clients)
Negotiation 
Marvelous Customer Service
Ability to Source Out Viable Properties of Interest
Testimonials for Carla Muss-Jacobs, Principal Broker (503) 810-7192
First Time Buyer (Abby & Junior)

08/10/2016

You're a delight!

Trevor OnPoint Lender

05/31/2016

Heck, I love working with you!

Luxury Home Buyers (Marla & Syd)

01/29/2016

We came back to you after we relocated here from Florida in 2011 and you helped us relocate! We loved the customer service you provided so when we decided to buy another property, you were our choice! Thank you for all the wonderful help you've provided us!

Buyers Relocating (Ken & Pam)

06/06/2015

You have done a fantastic job looking for and checking out potential homes. I would highly recommend you and your services.


Buyer in King City (Lydia A.)

02/11/2015

What a great home. Thanks you Carla for your help in making it mine. There was stiff competition. You have knowledge and experience and it shows!

Buyer in Portland (Sara H.)

12/04/2014

You rock! Thanks again for all your hard work. I chose you for a reason.

Buyers in NE Portland (Lindsey & Eric)

05/29/2014

As first-time buyers, Carla was awesome! We know that the market was tough and not a lot of inventory. Carla saved us over $12,000 of the list price, and got more than we expected in closing costs. We will refer our friends and family!!

Buyers in the Pearl (Jim & Julie)

03/31/2014

We found a condo unit in the Pearl and although we are savvy buyers, we knew one thing: we needed our own agent! Carla helped us with comps, which proved our asking price. We got a great deal.

Buyers in Bethany NW Portland (Dr. & Mrs. Chung)

03/07/2014

What a great deal! Carla, thank you so much. We looked for an Exclusive Buyers Agent, since we used one before and she did a terrific job for us. Carla was no different! We moved here to retire and live closer to our family, and first grandchild. Carla couldn't have found us a better condo unit.

Buyer in SW Portland (Merilee)

12/02/2013

I LOVE MY HOUSE!

Carla was so patient with me, and we looked for over 3 months and put in two offers. She was always so encouraging with the ones that got away ~ "Things are meant to happen" Carla told me so reassuring. Then it happened! A house showed up in a wonderful location. Carla had been bird-dogging listings for me for so long and didn't let any viable properties slip by. We found it. She was aggressive when she had to be, and that got my offer accepted.

I LOVE MY HOUSE!
Introducing a fresh new look for your Profile.
Click the 'Edit Profile' button below to enter 'Edit Mode' and continue the tour.