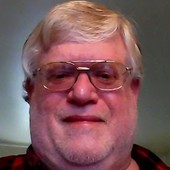 6501319102
Education & Training
Gary Smith
Commerce Township, MI

—

Agent Marketing Today
Internet solutions providered for area real estate agents.
Get to know Gary Smith
Effective September 17, 2009 working to create new company to assist real estate agents with their internet marketing questions. Stay tuned for updates. Effective July 1, 2008 The State of Michigan Enacts the Agency Responsibility Act, which documents what services real estate professionals provide to their customers and clients. Here is more information about the Agency Responsibility Act Additional information and sample forms are available. I suggest reading before contacting an agent. (forms are being revised and should be available around 11/16/2008) Quick Search These Are the Most Requested Consumer Topics Michigan Home Search Can I Still Qualify to Buy a Home?Complete Third Party Form Whats My Homes Current Value?Requires valid email address Search Southeastern Michigan Homes Government Approved Lenders by County 100 Home Buying Questions and Answers Can You Email Me Homes?Requires valid email address Housing Counselinggovernment approved, most charge a fee Home Styles & Construction Typeswhich type is best for you?
Looking for information or knowledge before a real estate transaction? While no one can be your complete Real Estate resource, we recognize the fact that you have a choice in real estate agents. For instance, some agents will tease you with partial information and then ask for your contact information to receive more. Others will freely provide all the information you ask for, without obligation. We prefer to earn our living by working hard for you, before you sign a contract. We are committed to earning your business through professional, highly personalized, service to meet your family's needs. We are committed to making your home buying or selling experience the most rewarding, stress-free process possible. If we cannot service you, we will gladly refer you to a qualified competitor.
Our goal is for you to have a stress free transaction, build a lasting relationship, and create long time clients! If you have any questions, please don't hesitate to call or e-mail!
Not happy where you live? We'll take the time to listen to your needs, desires, and educate you to the market so you can find your dream home. Your total satisfaction is our number one priority. Michigan requires ALL real estate professionals to work for the homeowner unless under a signed Buyers Agency Agreement see below. This includes agents at an Open House, any Website, Answering Office Phones, and your licensed relatives.
Anyone with a license can show you homes. But, Buyers Agent recognize our legal duty to provide service to the best of our ability. We provide information on ALL homes, not just from our company. Then, we provide information which includes educating you on resale value, researching real estate activity of similar homes before allowing you to make an offer, assisting you through negotiating a contract, and working with your lender to verify you qualify for a mortgage. We are also your "Devils Advocate", which prevents the excitement of your pending purchase from creating buyers remorse after submitting an offer. Need additional information to make your decision? Let's start with the danger of Procuring Cause.
Need more information? Contact us today, no hard sell and no obligation service.

Lender Resources
Future Lender Space Future Space Future LenderSpace Government Approved Listof Lenders Search by City or entire State State of Michigan Listof MSHDA Lenders Government ApprovedHousing CounselorsHelp Buy or StopForeclosure
Search For Homes Receive Homes By Email: Requires Valid email address, homes sent Weekly or Daily by Request. 64 specific Criteria to include in comments. We can search for all items below the comments section. Homes are from all Real Estate Companies. Maximum 250 homes per email. Please read about Procuring Cause before viewing any home.

The following site offers Internet Data eXchange (IDX) homes from the Multiple Listing Service through The Michigan Group. Homes are Listings from all Real Estate Brokers available through Realcomp II. MLS No Sign-in Required for this site Advanced Home Search
Home Styles and Private Home Inspector Resources
Home Styles andConstruction TypesProvided by State of Michigan. Explains Above Ground Living Area Get a Home InspectionForm (for your safetyhire a private inspector) ASHI Certified Home InspectorsList of Certified Home InspectorsRadon Information NACHI Certified Home Inspectors More Home Inspectors Practical Guide for Landlords and Tenants by State of Michigan Free Housing Counseling for Oakland County Residents or call248-858-5402 or toll free at 1-888-350-0900, ext. 85402
The following sources of information are available online from State and Federal agencies. Some professionals make you contact them to receive this information. How do you feel about someone forcing you to contact them to receive public information? If you are a real estate professional and gather information from this site, all I ask is that you send me a site in return. My goal is to provide knowledge to my customers so they get a better deal. I am available from 9-12 M-F to share any information you have.
Search All of Michigan MLS's Some will include a selection to search lake or waterfront homes.
Lake Maps (some)
Public Boat Launch Sites
Weekly Fishing Report
Beach Closures and Testing Sites
MISWIMS Michigan Surface Water Information Management System
Aerial Lake Photos (some lakes) quality photo pay site!Fish Identification (some species)
Online Boating Safety Test Requires Certification
Special Watercraft Controls By County and Lake (additional local controls may be present)
Environmental Map
Super Fund Locations
Serious About Selling? Make no mistake. Selling your home for every dollar in this market is a war. Our online and offline marketing programs will give you the edge you need to sell your home. You do want to be one of the 30 percent actually selling their home, right? Our customized marketing plan for your home will be in writing. Some agent marketing plans involve simply dropping your home asking price $10,000 every 30 days. This creates frustration, costs you time, and ultimately money. We provide Complete Market Research before you price your home. You get ALL the facts on each home, including additional concessions paid by the seller. Our service includes teaching you to think like a buyer. Because, the most successful home sellers are those willing to think like a buyer! A very brief outline of our Marketing Battle Plan and a purposely jumbled Marketing Example are available online. (Some agents have no idea where your home can be marketed or the many choices of vertical search engines that are not on this list)
Of course, you help decide how the money is spent. All Internet, All print, or the most chosen plan, a combination of all choices. Here is a link to several Home Selling Tips. What is the estimated value of your home? Play around with These Sites before contacting us.
What other choices are there in selling your home? Choices for sellers are simple. You can choose to sell your home without representation of a professional. Many people successfully sell their homes this way. If you're honest with me up front, there are several ways I can help without getting involved in your sale. Of the 30,000 agents in Michigan, almost everyone has a different method of marketing and successfully selling homes.
Some agents use what I've heard call the Use-Less Marketing Method. Basically, this involves placing your home in the Multiple Listing Service (MLS), pounding a sign in your lawn, placing an ad in the newspaper, and praying it will sell. This method can be very successful in a sellers market. Another method I've heard of is the Worth-Less Marketing Method. Practioners of this method sometimes refer to themselves as "full service" agents. And to varying degrees they are correct. They offer more exposure of your home by placing it on http://realtor.com/. Depending upon the level of service provided, this marketing strategy is also very successful in every type of market.
Before signing any paperwork, other than Agency Disclosure, I suggest interviewing at least three professionals. Does it matter how many years they've been in the business? No, professionals do exist in a vacuum. Even someone newly licensed will have the backing of agents in their office. What matters is their marketing plan. How much exposure will your home get to qualified sellers?
If you would like some additional information, a limited number of booklets can be borrowed to help you get an idea of the services offered to make an informed decision before placing your home for sale. Home Owners Warranty First of American (one year, renewable)
We follow the Realtor® Code of Ethics, especially this standard of practice!
Standard of Practice 1-3REALTORS, in attempting to secure a listing, shall not deliberately mislead the owner as to market value.

Relocating? View a Cost of Living Calculator. If you are moving to or from S.E. Michigan, we can assist you in collecting the information you need, and make your transition as smooth as possible. Feel free to contact us for any information. We love to assist people in relocating, and have helped many people move to this area! Relocation Client List
You will have the added benefit of working with an agent who understands your needs when buying, selling, or relocating. Finding the right home is only the beginning. You will receive assistance every step of the way to ensure smooth sailing. Thank you for visiting the site.

Please bookmark our blog, and visit it often. We look forward to hearing from you. And, if you happen to know anyone else that's thinking of moving or just has a question. Please refer them to our site.
Gary Smith's Blog Posts
Real Estate General Information
–

over 9 years ago
Certifications
Specializing in waterfront real estate and residential properties. Most of my life has been spent either fishing Michigan's waterways or protecting the environment by preventing pollution from entering Michigans waters. I utilize Analytical Problem Solving techniques to anticipate and solve your problems before they occur.
As a Realtor®, I am obligated to take 8 hours of continuing education yearly to maintain my license. Since 2003 I have taken more than 350 hours of training and countless hours searching the Internet to improve my abilities and provide better service to my clients. If I am unable to handle any difficulty in your transaction, I will inform you of the problem. I have an International network of real estate professionals willing to share their expertise to work around the problem.
Service Area for Home Owners
Oakland County
Livingston County
Washtenaw County
Service Area for BuyersOakland County
Livingston County
Washtenaw County
Genesee County
Lapeer County
Additional areas upon request. Nationwide referral to qualified professionals
These Certifications were earned to imrove my ability to provide quality service to you.
QSC: Quality Service Certified 2004-2007
RECS: Real Estate Cyberspace Specialist 2004 - 2007
e-PRO: Internet Professional Realtor® 2004
Certified Marketing Expert 2004
Professional Memberships
NAR: National Association of Realtors®
MAR: Michigan Association of Realtors®
WWOCAR: Western Wayne Oakland County Association of Realtors®
Active Rain Real Estate Network
National Listing Service (NLS)
US Green Building Council (USGBC)
Introducing a fresh new look for your Profile.
Click the 'Edit Profile' button below to enter 'Edit Mode' and continue the tour.