Collier County, FL Homes for Sale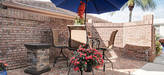 $899,900
2 br, 2 ba
A SW Florida lifestyle in a completely remodeled Villa in most desirable Park...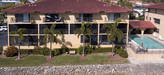 $549,999
2 br, 2 ba
1400 Blue Point Ave Naples FL 34102 Escondido Marina has a new tile roof i...
Explore Collier County, FL
View all cities
Naples Area Real Estate Sales Week of the 18thOverall, December Naples Area Real Estate Sales during the Week of the 18th shows there were 298 properties sold in Collier County, down from 307 during the prior week.  Similar to last week, North Naples had the most real estate transactions. And, Ea...
Vineyards Country Club Renovations PlannedVineyards Country Club renovations are planned for the club to coincide with its 30 year anniversary. Located in Naples, Florida, The Vineyards is one of the largest country clubs in Naples.  And, it is one of the few golf communities with two golf course...

(Top Producers Realty, Inc. Krol Group International)
NAPLES FL CHARTER SCHOOL HIT #1 RANK IN STATE http://yournewswire.com/florida-school-common-core/
Collier County, FL Real Estate Professionals