What is a Housing Bubble? Is One Forming? Real Estate with Pat BakerGet in Touch
What is a Housing Bubble? Is One Forming?July 7, 2015 For Buyers, For SellersFacebook Twitter LinkedIn Google+ PrintThe recent talk of Greece and its financial challenges has some questioning whether the U.S. could also return to the crisis we experienced in 2008. Some are looking at the rise in real estate values and wondering whether we are in the middle of another housing price bubble. What actually is a price bubble? Here is the definition according to Jack M. Guttentag, Professor of Finance Emeritus at the Wharton School of the University of Pennsylvania: "A price bubble is a rise in price based on the expectation that the price will rise. Sooner or later something happens to erode confidence in continued price increases, at which point the bubble bursts and prices drop. What makes it a price bubble is that the cause of the price increase is an expectation that the price will increase, which sooner or later must reverse itself." Does Professor Guttentag believe we are in another housing bubble? In a recent article, he explained: "My view is that we are a long way from another house price bubble. Home buyers, lenders, investors and regulators now understand that a nationwide decline in house prices is possible -- because we recently lived through one." What are home prices doing? Though home values are continuing to appreciation, the acceleration of the increases has slowed to year-over-year numbers which reflect a healthy housing market. Here is a chart showing year-over-year appreciation since January of last year:
We can see that appreciation rates have dropped from double digit numbers to more normal rates of 5% or lower. Bottom Line We think Nick Timiraos of the Wall Street Journal put it best in a recent tweet: "Predictions of a new national home price bubble look unfounded for now, according to data."You might also enjoy reading... Homeownership Still The American Dream The Impact of Rising Prices on Home Appraisals Pending Home Sales Reach Highest Mark In 9 Years! First-Time Homebuyers Lead the Way in MayPost navigation #1 Reason to Sell Your House Now!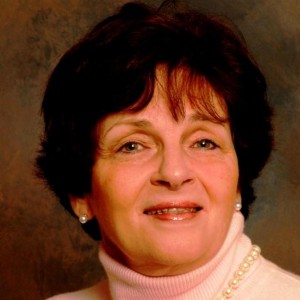 Pat Baker Key Advantage Realty Needham, MA (617) 435-3471 Experienced real estate agent intimately acquainted with the Needham, MA and the MetroWest area of Boston, MA. Specializing in home sales, buyer purchases, condominiums, 2nd home purchases,investment properties, and rentals Visit Website Get in Touch All information deemed reliable but not guaranteed. The opinions expressed in this article are intended to supplement opinions on real estate expressed by local and national media, local real estate agents and other expert sources. You should not treat any opinion expressed in this article as a specific inducement to make a particular investment or follow a particular strategy, but only as an expression of opinion. Keeping Current Matters, Inc. does not guarantee and is not responsible for the accuracy or completeness of information, and provides said information without warranties of any kind. All information presented herein is intended and should be used for educational purposes only. Nothing herein should be construed as investment advice. You should always conduct your own research and due diligence and obtain professional advice before making any investment decision. All investments involved some degree of risk. Keeping Current Matters, Inc. will not be liable for any loss or damage caused by your reliance on information contained in this article.
Powered by
Pat Baker, Realtor, ABR Key Advantage Realty 617-435-3471 pbaker@keyadvantagerealty.com http://www.patannbaker.com https://www.linkedin.com/in/patbaker