Home Sales Will Remain Hot This Summer Real Estate with Pat BakerGet in Touch
Home Sales Will Remain Hot This SummerJuly 22, 2015 For Buyers, For SellersFacebook Twitter LinkedIn Google+ PrintPeople always talk about the "spring buying season" when they talk real estate. However, this year it appears as though the summer real estate market will be just as hot. The most recent Foot Traffic Report released by the National Association of Realtors (NAR) revealed that there are more buyers out looking at homes right now than at any other time in the last two years including the past two springs (in orange below).
The Foot Traffic Report is compiled from data on the number of properties shown by Realtors. NAR further explains: "Foot traffic has a strong correlation with future contracts and home sales, so it can be viewed as a peek ahead at sales trends two to three months into the future." We can see that the number of prospective purchasers out looking at homes has been greater each month this year compared to the same month in 2014. And, though foot traffic fell off last June as compared to May, this year it has increased nicely.
Bottom Line The housing market will remain strong throughout the summer and into the fall, making for one of the best years in real estate over the last decade.You might also enjoy reading...
4 Reasons To Move-Up This Spring
"Lagging Supply" Leads to Slowdown in Sales
45% of Homes Sold in Less Than A Month! [INFOGRAPHIC]
First-Time Homebuyers Lead the Way in MayPost navigation Stop Paying Your Landlord's Mortgage!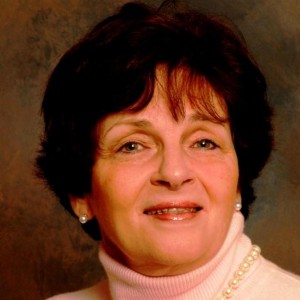 Pat Baker Key Advantage Realty Needham, MA (617) 435-3471 Experienced real estate agent intimately acquainted with the Needham, MA and the MetroWest area of Boston, MA. Specializing in home sales, buyer purchases, condominiums, 2nd home purchases,investment properties, and rentals Visit Website Get in TouchCategories Categories Language All information deemed reliable but not guaranteed. The opinions expressed in this article are intended to supplement opinions on real estate expressed by local and national media, local real estate agents and other expert sources. You should not treat any opinion expressed in this article as a specific inducement to make a particular investment or follow a particular strategy, but only as an expression of opinion. Keeping Current Matters, Inc. does not guarantee and is not responsible for the accuracy or completeness of information, and provides said information without warranties of any kind. All information presented herein is intended and should be used for educational purposes only. Nothing herein should be construed as investment advice. You should always conduct your own research and due diligence and obtain professional advice before making any investment decision. All investments involved some degree of risk. Keeping Current Matters, Inc. will not be liable for any loss or damage caused by your reliance on information contained in this article.
Powered by
Pat Baker, Realtor, ABR Key Advantage Realty 617-435-3471 pbaker@keyadvantagerealty.com http://www.patannbaker.com https://www.linkedin.com/in/patbaker