Minneapolis, MN Homes for Sale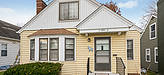 $264,900
3 br, 2 ba, 1,663 sqft
IS PENDING!!! Location, Location, Location! Near Lake Nokomis and in great co...
Explore Minneapolis, MN

(Rooms With Style)
If you are thinking about remodeling or renovating be sure you take the time to think about what is relevant now. Here is a perfect example.... This past summer I updated my kitchen and my last post "New Year. New Face" showed the before and after photos. I am so glad I did the kitchen!  One of t...
Minneapolis, MN Real Estate Professionals