New York, NY Homes for Sale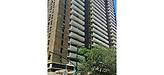 $899,021
2 br, 1 ba, 925 sqft
One block from Central Park, in Upper West Side, Columbus Park Tower is a ful...
Explore New York, NY

(Feng Shui Manhattan Long Island)
  About This FREE Walking Tour:This is a unique way to celebrate Mother's Day! Walk the streets of NYC with Certified Feng Shui Expert Laura Cerrano and develop your Feng Shui eyes to see hidden Feng Shui architectural designs. This walk covers three Feng Shui design inspired sites, Times Square...
New York, NY Real Estate Professionals