Austin, TX Homes for Sale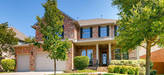 $539,900
5 br, 4 ba, 3,750 sqft
One owner well-kept larger 2 story home ready to go! Nestled within the hear...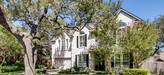 $484,500
5 br, 3 ba, 3,424 sqft
This 2 story brick home is nestled comfortably on over a quarter of an acre o...
Explore Austin, TX
(Coldwell Banker United Realtors® ~ 512.346.1799)
OMG... have I got a hot new restaurant in East Austin for you to try this week-end! I'm almost afraid to to shout it out because I'm afraid we won't be able to get in again. Seth Baas has hit a home run and he has the right staff like Alexander Dubey (General Manager) to make this restaurant fly!...
Austin, TX Real Estate Professionals