I was looking for a few funny quotes to share and found some good ones!
THOUGHTS ON......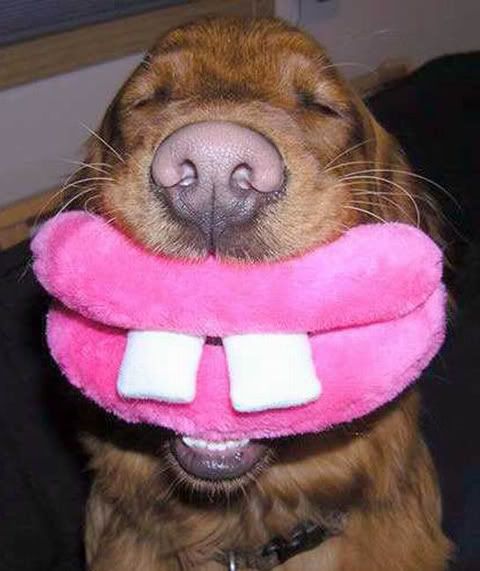 ... life little moments of destruction.

... common sense.

... philosophy.

... work.
Life little moments of destruction
The meek shall inherit the Earth after we're done with it.

Just because you're not paranoid doesn't mean they're not out to get you.

Money can't buy happiness but it can certainly rent it for a couple of hours.

Lead me not into temptation. I can find it myself.

Eat drink and be merry, for tomorrow they may make it illegal.

I'd like to help you out. Which way did you come in?

Don't be so humble - you are not that great. -- Golda Meir

Everyone needs belief in something. I believe I'll have another beer.

When in charge, ponder. When in doubt, mumble. When in trouble, delegate.

Work is the curse of the drinking class.

I can tell you're lying. Your lips are moving.

There's nothing more restful than taking orders from fools.

Never underestimate the power of human stupidity.

It's hard to soar like an eagle when you're surrounded by turkeys.

He who laughs last didn't get the joke.

I'm not prejudiced. I hate everyone equally.

I used to be lost in the shuffle. Now I just shuffle along with the lost.

Yesterday was the deadline on all complaints.

I worship the ground that awaits you.

I wish you were a beer.

Love means telling you why you're sorry.

Sorry, but my karma just ran over your dogma.

I refuse to have a battle of wits with an unarmed opponent.

Why be difficult when with a bit of effort you can be impossible?

The number of people watching you is directly proportional to the stupidity of your action.

You have a right to your opinions. I just don't want to hear them.

The object of war is not to die for your country but to make the other bastard die for his. -- General George Patton

I don't know. I don't care. And it doesn't make any difference.

When choosing between two evils, I always like to try the one I've never tried before. -- Mae West

It's not that you and I are so clever, but that the others are such fools.

I'm not a member of any organized political party, I'm a Democrat! -- Will Rogers

I'm not cynical. Just experienced.

I know you think you understood what I said, but what you heard was not what I meant.
Common sense
I'd rather have Lockheed deliver the mail than ride around in a plane built by the post office.
Time flies when you don't know what you're doing.

Age and treachery will always overcome youth and skill.

Friends may come and go, but enemies accumulate. -- Thomas Jones

We are the people our parents warned us about.

Men and nations behave wisely once they have exhausted all the other alternatives. -- Abba Eban

Don't take life too seriously. You'll never get out of it alive.

Power means not having to respond.

I'd rather be pissed off than pissed on.

The future isn't what it used to be.

You got to be careful if you dont know where your'e going, because you might not get there. -- Yogi Berra

Love your enemies. It'll make 'em crazy.

Bureaucrats do not change the course of the ship of state. They merely adjust the compass.

Eat a live toad in the morning and nothing worse will happen to you for the rest of the day.

Well-timed silence hath more eloquence than speech. -- Martin Fraquhar Tupper

If women didn't exist, all the money in the world would have no meaning. -- Aristotle Onassis
Philosophy
Great spirits have always encountered violent opposition from mediocre minds. -- Albert Einstein

To err is human. To forgive is unusual.

Attention to health is life greatest hindrance. -- Plato

Only those who attempt the absurd can acheive the impossible.

About work ...

To err is human, to forgive is Not Company Policy

Work fascinates me. I could sit and watch it for hours.

GOOD STUFF, HUH!!!

SOURCE: Ana T. Torres