I was just working on an article about the attempted control and eradication of the Glassy Wing Sharpshooter in California. The GWSS posed a deadly threat to California Vineyards back in the late 90's so a coalition of government, businesses, universities, institutions, etc., have banded together with one goal in mind - eradicate the Glassy Wing Sharpshooter. It's not a goner yet but the end may be in sight - no more GWSS! Yeah!
Wait just a darn minute. All these groups are banded together to try to ERADICATE an insect species? In California? Am I hearing that right?
Didn't I just write about an attempt to shut down the livelihood of the picaresque town of Cloudcroft, New Mexico? The town's timber industry was shut down  15 years ago in a nod to the 'endangered' Sacramento Mountain Checkerspot Butterfly. Today the battle is for the only industry left to this mountain village - tourism. 
And the butterfly is winning.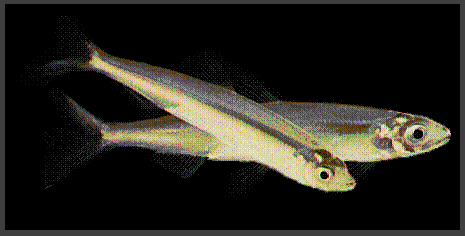 Haven't I also told you about the Delta Smelt? Maybe more than once. That's the 3" long fish that's cut water distribution to Southern California by 85%. It's why our bills are going up. This inedible species lives less than a year. It's life consists of floating downstream when it's a hatchling, living and mating in brackish water for a couple months, Heading back upstream to dump a load of progeny and die. It's like a 3rd cousin twice removed of a wanna-be salmon. Where other species thrive, this lout fails. Yet water deliveries to 30 million people is being severely impacted by it. 
And the fish is winning.
So why isn't the Glassy Wing Sharpshooter winning? Why haven't the defenders of the planet come to the defense of this worthless bug? Why are the fates and sciences all aligned against this hapless denizen of the vineyards? 
Are we insectophobes? Is it OK to gang up to KILL creepy bugs but not cute little butterflys or fishies? 
Or is it the target? GWSS should know things like grapes, hops, peat, corn and barley are off limits. We can deal with the loss of a town or a water supply, but don't $%}*  with our liquor! 
Or do they just need better PR? Could the whole fiasco have been avoided with a little finesse in the press? There's a very fine distinction betwixt endangered species and imminent demise of a species. A timely press release could swing the balance in your favor. Could the entire swine population of Egypt have been spared by a well placed media connection?
These what-if's could haunt us. I suppose. If we cared. 
The weekend's here. I believe I'll have another drink.