If you are considering relocating to Beaverton, Oregon, finding out about a certain neighborhood before you actually live here certainly isn't something that is easy to do. But, hopefully, my neighborhood posts will help you find a place to call home.
The Aloha Neighborhood of Beaverton, Oregon, is a well established part of Beaverton that has many homes built in the 1960s and 1970s, but many homes have been added to the community over the years. There are even a couple new developments in the area that were built in 2003-2004, but most of the area is a little bit older.
Relocating to the Aloha neighborhood of Beaverton, Oregon,is a great move for anyone wanting to move to Oregon. You live within 10 minutes of the Nike campus, Intel, and Washington Square Mall. Heck in the Aloha neighborhood you are less than a minute from one of the Intel campuses.

As of the 2000 census, the average household income for the City ofBeaverton was $47,863, and is fairly large, with a population of 76,129.

Beaverton grows every year as more and more people move out of Portland to live a quieter lifestyle.

If you have kids, thereare certainly many possibilities of where your kids could go based on where you live in the neighborhood. Here is a breakdown of the schools and links to their report cards. (This should help parents decide what is best for their kids' education.)

Elementary Schools of the Aloha Neighborhood of Beaverton
Kinnaman
Aloha-Hubur Park
Beaver Acres
Butternut Creek
Barnes
Errol Hassel
Cooper Mountain

Middle Schools of the Aloha Neighborhood of Beaverton

Mountain View
Five Oaks
Brown
Thomas
High Schools of the Aloha Neighborhoodof Beaverton

Century
Aloha
Westview
Hillsboro

There are also many great parks in the Aloha Neighborhood of Beaverton, Oregon, for you and your family to enjoy. I have a series where I try to review all the Beaverton, Oregon Parks. Below are a list of the Parks in the Aloha Neighborhood of Beaverton and if there is a link, that will take you to my review of the park.

Arnold Park
Butternut Park
Hazeldale Park
Meadowbrook Park
Rosa Park 
How is the crime in the Aloha Neighborhood of Beaverton, Oregon?
One of the things I'm asked most about in any neighborhood is how is the crime in Beaverton, Oregon, and though I wish I could answer you, this is such a subjective area that the real estate law says we have to send you the local police websites or the Beaverton City Hall and let you decide foryourself. 
Click here to go the Beaverton Police Departments crimes stats page.
Whatis the weather like inthe Aloha Neighborhood of Beaverton, Oregon?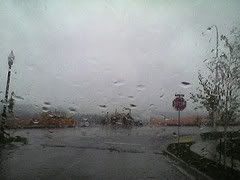 The Pacific Northwest is known for its rain, but in reality there are a lot of places in the United States that get a lot more. We just seem to get more days of it, but the actual rain fall is really less.
Our average temperature during the summer is in the mid 80's and we may see a couple of days over 100. During the winter our average is about 35 and rarely do we see anything below 15 in Beaverton.

But, the rain we do get sure does make it beautiful! Click here to read my blog about the rain in Oregon.
Below You Will Find All The Homes and Condos
For Sale in the
Aloha Neighborhood of Beaverton, Oregon