If you've been in real estate for the last three years, undoubtedly at some point you've found yourself in a room where the speaker, panel group or 'expert' was talking about the social networking 'revolution' and how it's going to set the real estate world on fire. As a speaker and as an agent it infuriates me to hear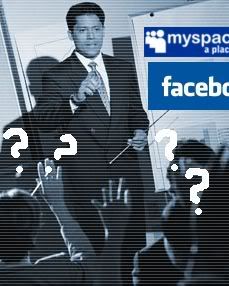 the generalities that get thrown out there with absolutely no direction for the attendees. I hear things like, "If you're going to speak to today's buyers and sellers, you have to participate in social networking." And "Buyers and sellers are finding agents through social networking sites. It's free to have a page so not having one could be hurting your business." They cite examples like, MySpace and Facebook and say, "If you're not already doing it, you need to." The thing that gets me is that you have agents out there that take these words at face value. They hear that they have to have a MySpace and Facebook account and they have to 'tweet' on Twitter, so they leave the presentation, go back home or to their office and sign up for a profile. But when it comes to what to actually write, they don't know. What do you write? Do you talk about your history as an agent? Do you put up hundreds of pictures of your listings? Do you add your logo? And that is where I find the disconnect between what is being said and how it's lost in translation.
The fact is social networking can be an invaluable tool for an agent. But does that mean that your profile has to strictly adhere to only your real estate career? No. Your real estate career is a part of what you do. It's the extension of who you are based on your personality and interests. Those things have to be present to show people that you're not a robot that drives people to houses and writes contracts. By listening to some of the panel's or speakers that I've heard, I would think that if I simply create a real estate-centric social networking page, buyers and sellers will flock to me as if I held the title to the internet.
Successful and impactful speakers will not only point you in the direction, but they will also hand you a map. Sadly, most speakers don't, so agents find themselves lost or frustrated and will typically give up.
Think of the rest of this article as your "map".
What Social Networking IS:
•· A great tool to communicate with friends and family
•· A great way to reconnect with past classmates
•· A wonderful tool to stay up on the latest happenings at some of your favorite places
•· A great way to make thousands of people aware of important items without the SPAM label attached
•· A place to find people with like interests
What Social Networking IS NOT:
•· The answer to all of your successful real estate career dreams
What should a successful Facebook or MySpace page look like for an agent?
You! It should contain your interests, where you went to school, your career, your hobbies, where you're living now and your favorite destinations but most importantly it should be 'loose'. The reality is that the majority of your page should talk about vacations you taken, what your main interests are (please leave "real estate" off, it's a given) and things that help your friends understand more about you. In your bio, talk about where you've been, what you've seen, what you like to do when you're not slinging real estate but also talk about how much you enjoy real estate which is why you chose the career that you have. Those are the things that give people a 'snapshot' of you. Add pictures of vacations, outings, time with friends or sporting events. If you volunteer, add pictures of events you've helped put on. If you're a motorcycle enthusiast, add photos of your last ride, cross country trip or fundraiser poker run. If you're a wine enthusiast, add photos from your last wine tasting event or party.
But keep in mind, what people see in those pictures helps form the perception of who you are. Does it mean that you should only have pictures of you helping little old ladies across the street or the ridiculous pose of you handing the keys to a new homeowner? No. But it also doesn't mean the picture of you chugging down a beer bong at a wet T-Shirt contest might be the best to add either. Just as employers have turned to these pages to review potential employment candidates, your clients do the same.
Should I only join Facebook and MySpace?
No. Social networking isn't confined to just these two sites. They're simply the most well known (or at least the only ones talked about in these real estate conference's). The reality is there are thousands of social networking sites out there. Typically they fall into two categories, "General" and "Focused". General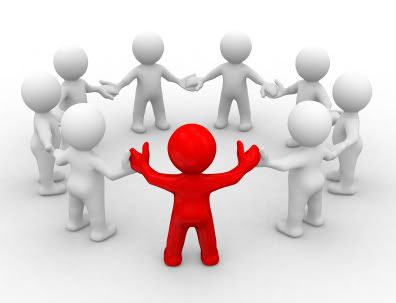 sites are those like Facebook or MySpace where the goal is to create a page that's open to many different interactions. Focused sites cater to specific hobbies or interests. The fact is, if you're into something (travel, cars, motorcycles, etc.) there's a networking site for those. If you're into specific things within those interests (Travels to Ireland, BMW's, Harley-Davidson's, etc.) there's a networking site for those too. It's as broad or as narrow as you want to 'socialize' with. Almost every one of them is free and almost all of them have a 'profile' page that you can customize. Find as many or as few as you like and give them a try.
Personally I am part of 6 groups that I actively participate in. All of them have the potential to create opportunities for my listings or to help gain buyers, regardless of the subject. Heck, YouTube is a form of social networking! I have a profile on there with 2 videos. One is of my family's vacation to Mexico (before Swine Flu) and the second one is a 60-second vignette about my real estate services. I've actually gotten a couple of e-mails from people that have seen it and asked me to help them in their home search or listing their home.
How does having my personal life information help?
It creates a community. It helps people find other individuals that have like interests. I've been asked to join groups of Harley-Davidson owners in the state of Oklahoma that I didn't know existed. How did they find me? They searched for other Harley enthusiasts and because I listed "Harley's" in my "Interests" area, I came up. Not only is it great avenue to discuss my hobbies and interest with other people that like the same things, it's a great way to generate business from those riders that buy and sell homes. Typically there's no list that you can buy of everyone that rides motorcycles in your area to hit your target market. But if you're using social networking to form friendships wouldn't it naturally benefit you when one of them is looking to buy or sell? If your social page is strictly about real estate and contains no personal information, guess who you'll be most likely to attract -- yup, other agents. While this isn't bad, it does make it extremely hard to build clients from people that do the same thing you do. You should be part of real estate agent groups, just don't make it the mainstay of your profile.
So how do I use Social Networking in my business?
Our whole goal as agents is to put ourselves in front of as many people as we can, right? So if this is the case, wouldn't it benefit our clients to put them in front of as many people as we can as well? Sure it does. If you have secured a new listing from a couple in their mid to late twenties and thirties, they're going to expect to see their home everywhere on the web. This means the MLS, your website, your brokers website, Zillow, Trulia, CityCribs, Craigslist, and yes... Facebook and MySpace. Every listing that you have should be blogged about and dropped on your Facebook page. You should write a blog about your new listing (including photos) on your MySpace page and finally, you should 'tweet' about it to your Twitter followers (more about Twitter later)
What happens every single time someone logs onto MySpace or Twitter? They get an overview of what has happened since they've been gone. This includes that new listing that you posted. Just happened to be that their friend (whom you've never met) is moving to your town and this house is in the price range they're looking for. So they send the information to their friend (whom you've never met) and they contact you!!! Social Networking SUCCESS!!! Chances are you might not sell them THAT house but you wind up selling them A house. Pretty good investment on something that's free. Your seller is happy because they see how you're using the web to get the most eyeballs on their home. And your buyer exposure has increased tenfold.
"Tweet" but don't be a Twit
Twitter... oh, Twitter. You seemed so innocent. You were created so that millions of people could keep millions of other people informed of articles, promotions, specials and interesting stories. You could 'follow' other Twitter members and stay informed right there on your mobile device. Then you were released to the masses and much like the video of the Miss South Carolina stammering through her "map" question, you spread fast far and wide. Unfortunately, you didn't come with instructions so your use was left to interpretation. People started 'tweeting' about anything and everything. "Bill is going to the doctor", "Melissa is thinking about having sushi", "Mike just found a goiter on his elbow" and your effective use was decimated. Nowadays if you 'follow' someone, typically it means that you get to share the most intimate and inane details of a person's life all at the same time. It's like we've all become, "The Truman Show" and nothing is sacred.
But all is not lost. There are still effective usages for Twitter. Use it for its intended purpose: To quickly update friends and family about relevant or useful information. If I have a new listing, it's going on Twitter. I can even give links to where they can find more information! By doing absolutely ZERO marketing, I have over 50 followers on Twitter, you can do the same. But remember, with great power comes great responsibility. Fight the urge to "tweet" about everything.
"X" marks the spot
So how does social networking work for successful agents? It's simple; they use it sparingly but effectively. They post their listings to their Facebook page, they write an article about the Home Buyer Tax Credit on their MySpace, they 'tweet' about articles showing growth in the housing market for their area and link to the article. They join forum groups and participate in social sites that deal in their interests and create opportunities to educate members about what they do and create a higher visibility for their listings. There's even social sites where people that have real estate questions can go on and ask a real estate professional. Even better, they have filter that will recognize when people are asking about your farming area and send it directly to your e-mail or phone! That is social networking. It's creating opportunities to expand your profile to greater numbers.
Hopefully, this has helped give some actionable items to the generalities that we hear when we're sitting in these sessions. It's great to talk about how social networking can help agents but it's another thing to show them how to use the tools to succeed. Good luck and happy socializing!