Sunday couldn't have been a more gorgeous day, so headed on over to the LFP Farmer's Market after my workout at the LFP Gold's Gym this morning.

The sun was shining, the LFP Commons parking lot was packed full of people, and good, fresh, locally grown food was in abundance.

I had the pleasure of meeting Eric Rivera with Sound Bites Sauce and Spread Co., and who also attends culinary school and runs a fantastic food blog at www.ericriveracooks.com
Here he is ringing up my order of Cabernet Pepper Crackers and Lime Reisling Oil:
Holy Guacamole, you really have to try this stuff. I can't wait to put some on a flank steak and throw in on the BBQ. And be sure to check out his blog. It has a plethora of fantastic recipes.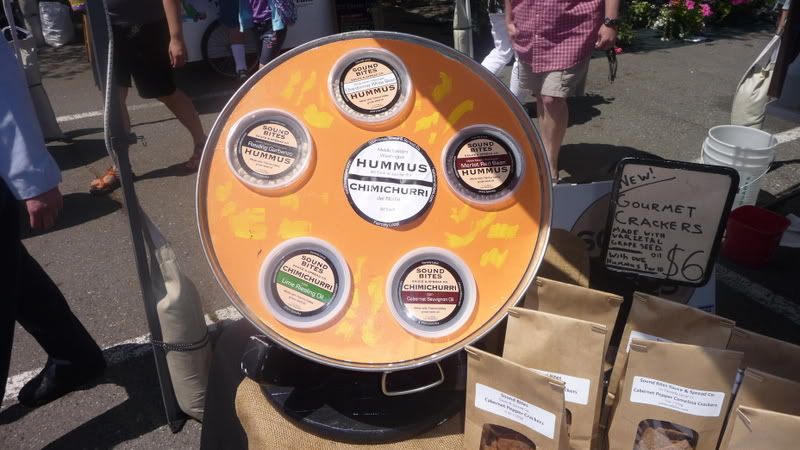 Here is a great pose by the obvious wallflower Stephanie with La Pasta at 9118 35th Ave NE.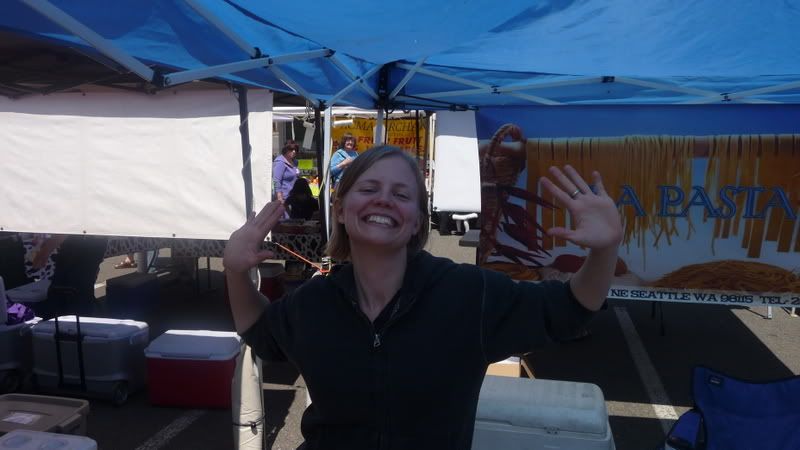 Her boss, Alessandro, who is from Perugia (where I coincidentally spent three weeks last October) makes his own pasta and sells it at various farmer's markets around the area. Yowza. Be sure to give them a call at 206.527.3301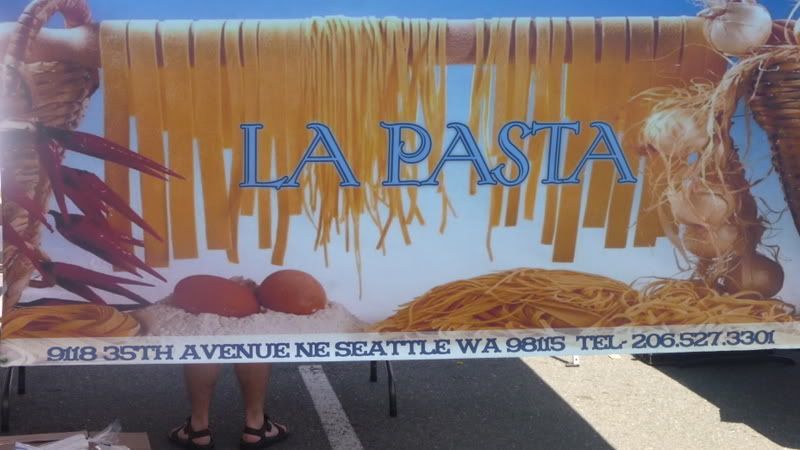 Enjoy the rest of the pics: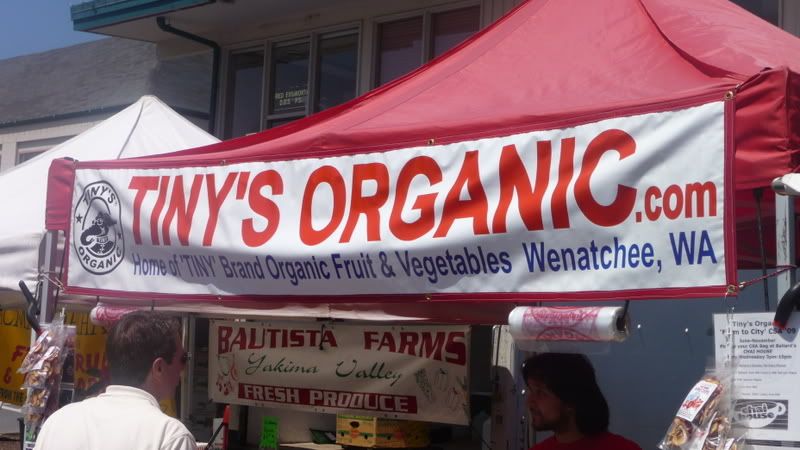 Live Entertainment: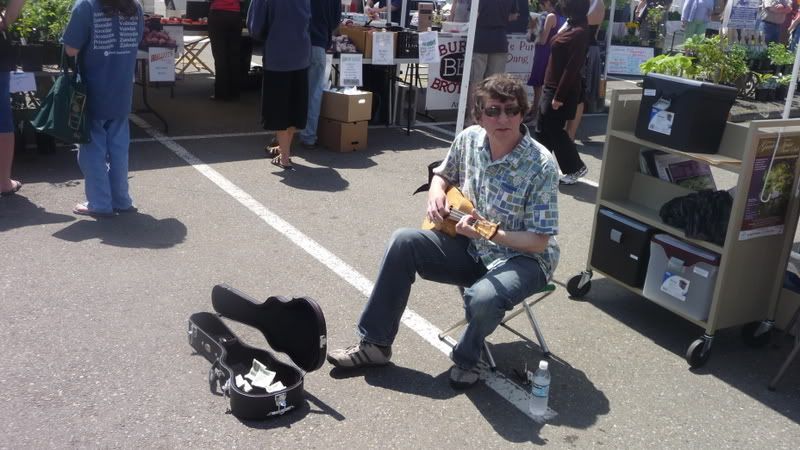 Oysters: 2 dozen for 12 bucks? Awesome!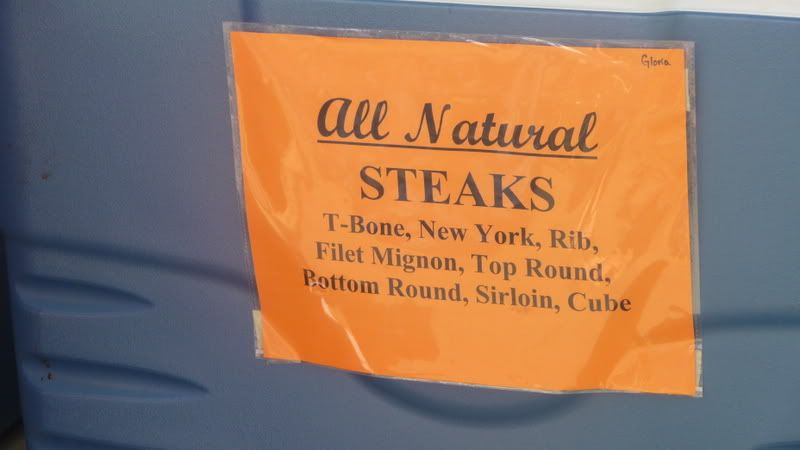 Must be where Jack in the Box gets meat for their sliders: