Making Home Affordable. The Saga Continues!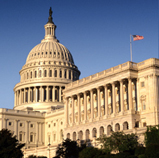 In an effort to fill in some of the gaps exposed in the initial Making Home Affordable (MHA) program, Washington has stepped up its efforts to assist more distressed homeowners. In a press release in April 2009, the U.S. Treasury announced an update to the program designed to assist nearly 50% of those homeowners seeking relief from the MHA program.

What's New?
By some estimates, nearly 50% of all struggling homeowners actually have two mortgages. This is because many borrowers chose to split their mortgage in two to avoid an additional Private Mortgage Insurance monthly payment. The problem is, having two mortgages complicates attempts to refinance or modify home loans.

To minimize these complications, the new legislation is intended to assist mortgage servicers with new guidelines that give incentives for participation and help decrease payments for homeowners.

What Does This Mean for You?
Despite these additional guidelines, the Making Home Affordable program is still only suited for helping a specific group of struggling homeowners.

If you're interested in refinancing or looking into a modification, I'd be happy to help you examine your options. Even if a modification isn't right for you, there may be an opportunity to refinance your mortgage and take advantage of today's historic lows.
Mortgage Interest Rates*
Rates as of Friday, 19th June, 2009:
Conforming

APR

Payment per
$1,000

Jumbo

APR

Payment per
$1,000

30-Yr. fixed

5.625%

5.761%

$5.76

5.875%

5.967%

$5.92

15-Yr. fixed

5.125%

5.352%

$7.97

5.000%

5.151%

$7.91

7-Yr. fixed ARM

5.000%

5.131%

$5.37

5.125%

5.213%

$5.44

5-Yr. fixed ARM

4.500%

4.627%

$5.07

4.990%

5.077%

$5.36

3-Yr. fixed ARM

4.500%

4.627%

$5.07

4.240%

4.324%

$4.91

5-Yr. Interest Only

4.750%

4.879%

$3.96

5.250%

5.339%

$4.38
*Rates are subject to change due to market fluctuations and borrower's eligibility.
| | |
| --- | --- |
| Superior Home Mortgage Corp. licensed in DE, FL, GA: Georgia Residential Mortgage Licensee #14511, MD, MI, NY: Licensed Mortgage Banker - NY State Banking Department, NC, PA, SC, VA: Virginia State Corporation Commission License # MLB-566, & DC. Superior Mortgage Corp. licensed in CT, MA: Mortgage Lender License # MC3208, NJ: Licensed Mortgage Banker - NJ Department of Banking, RI: Rhode Island Licensed Lender & Broker, & TN. SHM Mortgage Licensed by the New Hampshire Banking Department | |


Karl Peidl
Superior Mortgage Corp
Augusta Professional Center 854 S White Horse Pike
Hammonton, NJ 08037
800-706-6671 ext 4349


© Copyright 2009. All About News, Inc.