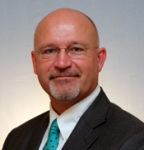 A buyer makes a huge mistake, but he has no idea he is making it. He's in a very respected profession, and he's a mature and intelligent man. He has a good friend, and his good friend's wife is a real estate agent. So when he wants to buy a house, he automatically hires his friend's wife. After all, she is a real estate agent. Notice that word "automatically."
This is a true story. As it turns out, his friend's wife is not so competent and not so ethical or professional. The details don't matter for purposes of this brief story, but the bottom line is that Mr. Professional gets less than royal treatment, and that is the understatement of the century. I'm being polite here. At the time Mr. Professional had no idea how his own agent sabotaged his transaction with her incompetence and unprofessionalism. He never knew, that is, until much later, when he subsequently finds out, and later tells me the whole story.
What's the moral of this story? Just because your friend's wife is a real estate agent does NOT mean she is a great agent who will do such a great job for you. Why in the world would someone assume they must hire their friend's wife or sister or friend? I'll tell you why, and when you think about it, it just seems dumb. They hire that person simply because of that relationship. Period. That is the ONLY reason. It's hard to believe, but this happens regularly, and I hear the nightmare stories.
Of course, there's nothing wrong with hiring a friend's wife as your Realtor, if she is truly competent, experienced, professional, and ethical, but for goodness sake, do some due diligence first. Go out and interview at least three agents, and choose those three carefully by filtering through the Internet to first read about them and find the one with the best education PLUS experience PLUS a powerful Internet presence. The first two should be obvious, but don't forget that 85% of all home buyers start their search on the Internet today according to a national survey by the National Association of Realtors, so if your agent doesn't have a powerful Internet presence, go somewhere else.
Honestly, I have heard so many stories from good people who hired a housewife as their agent because she was a sister of someone or a brother's aunt's daughter, and after they have made the same big mistake that so many before have innocently made, they shake their head in disbelief as they talk about it.
Why would I be so blunt and honest in this article? Because I have seen this same scenario so many times as a real estate attorney and again as a real estate broker that I think I'll scream it out--All real estate agents are NOT the same. Hire a good one, not just someone who has a license and is your friend's wife. Many of these agents have no business background, no degree in marketing or sales, no real estate knowledge, other than the little online courses required to pass the test, and virtually no experience in hard negotiating or legal documents, and you're hiring this person to spend your $300,000? Eghad!
Okay. I've said it. Now you have some choices to make. Hire someone who is bold and honest and has the experience, someone who will assertively represent you, or . . . hire Tom, Sally, or Jane who just happens to be a friend of a friend and got his or her license.
Not sure who to hire? Call me and ask me anything under the sun, and I'll answer your questions honestly. Do the same with two other Realtors. Then judge for yourself. If you don't think I'm the man for the job, then hire someone else, but don't you deserve the opportunity to find out for yourself before you hire Jane or Sally automatically?
Courtesy of Sequim Real Estate.