Sure-Fire Technique to Create Safe, Memorable Passwords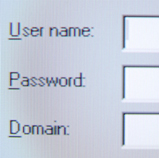 Passwords are crucial to accessing your personal accounts and information. But they're only really useful if they're easy for you to remember...and tough for others to break. The following steps can help you achieve both!

1. Think up a phrase. Instead of a common word or family member name, think up a unique phrase that only you know. For example, you may think up something off the wall such as "I Like Short Hair Too."

2. Make it an acronym. In our example, "I Like Short Hair Too" would become ILSHT.

3. Add Complexity. Substitute symbols and numbers to add complexity to your acronym. For example, "I Like Short Hair Too" can become "1 Like $hort Hair 2" which makes: 1L$H2. You can also use uppercase and lowercase letters to make it 1L$h2.

4. Make it unique! A password is only really unique if you use it for one account and one account only! So mix in additional letters and numbers that are unique to each account. For example, if you're logging into a "gmail account" you can use the "gm" and "@cct" (for acct) to make: 1L$h2gM@cct. Then, for a Netflix account, you may use: 1L$h2Nf@cct.

Of course, these are just examples. You'll want to think up your own acronym along with different characters you can add to make each account unique. And then keep that secret to yourself, so no one will be able to guess your account passwords.
Mortgage Interest Rates*
Rates as of Thursday, 2nd July, 2009:
Conforming

APR

Payment per
$1,000

Jumbo

APR

Payment per
$1,000

30-Yr. fixed

5.375%

5.509%

$5.60

5.875%

5.967%

$5.92

15-Yr. fixed

4.875%

5.101%

$7.84

5.000%

5.151%

$7.91

7-Yr. fixed ARM

5.000%

5.131%

$5.37

5.125%

5.213%

$5.44

5-Yr. fixed ARM

4.500%

4.627%

$5.07

4.990%

5.077%

$5.36

3-Yr. fixed ARM

4.500%

4.627%

$5.07

4.240%

4.324%

$4.91

5-Yr. Interest Only

4.750%

4.879%

$3.96

5.250%

5.339%

$4.38
*Rates are subject to change due to market fluctuations and borrower's eligibility.
Karl Peidl
Superior Mortgage Corp
Augusta Professional Center 854 S White Horse Pike
Hammonton, NJ 08037
800-706-6671 ext 4349
| | |
| --- | --- |
| Superior Home Mortgage Corp. licensed in DE, FL, GA: Georgia Residential Mortgage Licensee #14511, MD, MI, NY: Licensed Mortgage Banker - NY State Banking Department, NC, PA, SC, VA: Virginia State Corporation Commission License # MLB-566, & DC. Superior Mortgage Corp. licensed in CT, MA: Mortgage Lender License # MC3208, NJ: Licensed Mortgage Banker - NJ Department of Banking, RI: Rhode Island Licensed Lender & Broker, & TN. SHM Mortgage Licensed by the New Hampshire Banking Department | |



© Copyright 2009. All About News, Inc.