How many homes are for sale in Roeland Park KS?
As of July 19th, 2009 there are 47 homes listed for sale in Roeland Park Kansas, suburban Kansas City in Johnson County. The current asking prices range from $83,900 to $248,300. No changes in the price range of offerings in the last 3 weeks or so.
How fast are the homes selling and how much are Roeland Park homes selling for?
Since January 1st, 2009 84 homes have sold and closed. Since January 1st 2009 the homes in Roeland Park, suburban Kansas City KS have sold in the range of $45,100 to $220,000.
What is the sale trend for homes in Roeland Park?
The average absorption in Roeland Park is running just over 10 homes per month. With 47 homes on the market, this gives about a 5 months inventory of homes available. With this kind of market there is a slight advantage to the seller side based on the data, but sellers would be cautious to not overprice their home as the competition is still pretty tough.
The trend is picking up as far as sales volume. Credit is getting slighly easier to obtain although it will not return, at least anytime soon, to the easy credit access of 2003-2005. Those days are long gone.
Buyers are very interested in the $8,000 tax credit which is spurring interest in the market.
In General, interest rates are at or near generational lows, assuming you have good credit. Now is a great time to buy, while activity is starting up and there is time to get your low low low interest rate locked in.
Contact information has been updated below
Make the smart move. Contact me.
Ken Jansen, Broker, Jansen Realty Group, Inc.
Straight Forward Advice
Effective Marketing
Results Oriented
Phone: 913.908.2215
Fax 913.273.1201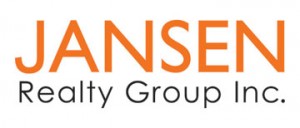 cross posted on my Roeland Park page