Credit Scores: When Good is not Good Enough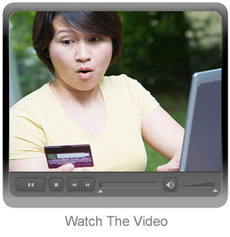 In the past, a consumer with a FICO score of 620 was considered to be a low-risk borrower by Fannie Mae and Freddie Mac. Not anymore. After suffering major losses in the mortgage market last year, the nation's two largest mortgage finance lenders have redefined risk, announcing new Loan-Level Price Adjustments (LLPAs) for borrowers with FICO scores below 720.

LLPAs are automatic, cumulative fees based on credit scores and the loan-to-value, and they can significantly increase the cost of mortgage credit. These fees have nothing to do with your mortgage company or its various products and cannot be negotiated away.

Let's take a look at the impact that LLPA's have on conforming loans.








*Based on a loan amount of $300,000 and a loan-to-value over 70%. This chart is meant to be a guide. Interest rates and loan programs are subject to change. Adjustment to fees will be higher for cash-out refinance transactions.

As you can see, borrowers who have FICO scores below 720 will now be forced to pay more, either in points (as much as 3.000% more) or in interest rate. Borrowers with FICO scores below 620 will incur the maximum adjustment which, on a $300,000 loan, would amount to $9,000 in upfront costs.

For borrowers who can't or don't want to pay the cash up front, be aware that lenders have the option of converting these fees into higher rates. In the above example, a 2.75-point fee (2.75% of the loan amount ) is charged to the borrower. The charge could be waived, however, in exchange for increasing the interest rate by almost one full percentage point. The end result would be an increase of nearly $6,200 in mortgage payments over the course of the first three years of the loan, which translates into approximately $170 more per month.

According to Fannie Mae and Freddie Mac, the FICO credit score used to determine the fees for borrowers is the "middle" score of the three scores generated by the three national credit bureaus. For multiple borrowers, the middle score of the borrower with the lowest is used. In addition, requirements will vary based on the loan program and loan-to-value. For those borrowing more than 70% of the home's value, for example, credit scores must be 740 or more in order to avoid being subject to the adjustments.

If you are thinking about getting a mortgage in the next 12 months, your credit score is going to be more important than ever. Call your mortgage professional right away to find out where you stand. In some cases, professional credit repair may be required, which could take up to six months or more to achieve the most effective results.
Stay tuned for more great credit tips!
Karl Peidl
Lincoln Mortgage Company
251 Bellevue Avenue, Suite 102
Hammonton, NJ 08037
www.facebook.com/newjerseymortgages
609-254-6687

| | |
| --- | --- |
| Pennsylvania: Licensed by the PA Department of Banking as a First Mortgage Banker and licensed pursuant to the PA Secondary Mortgage Loan Act. New Jersey: Licensed by the N. J. Department of Banking and Insurance Maryland: Authorized Mortgage Lender by the State of Maryland Commissioner of Financial Regulation. Florida: Licensed Mortgage Lender by the Florida Office of Financial Regulation. Delaware: Licensed Lender by the Delaware Office of the State Bank Commissioner. | |




© Copyright 2009. All About News, Inc.