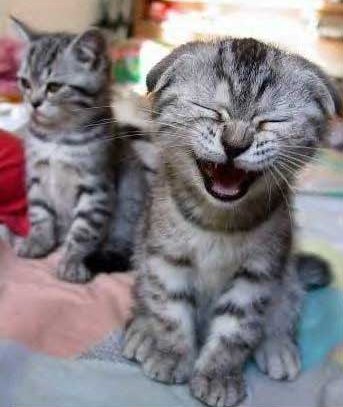 Cats Laughing Photo Curtesy of www.swapmeetdave.com/Humor/Cats/Laugh.htm
Have you laughed today? Did you know doctors beleive laughter is good for your health? Some doctors believe laughter helps people feel better and may actually help them live longer.
Next time your feeling rundown try laughing.
May you be blessed by blessing another.