$8,000 Tax Credit for First Time Home Buyers
Mortgage News
What Would You Do With $8,000?

What if the government decided today that, instead of bailing out Wall Street, it was going to give every American $8,000? What would you do with the money?

For most Americans, paying off credit card debt would be a great way to use the free money. According to a Nilson Report released in April 2009, the average credit card debt per household in the US was $8,329 at the end of 2008. That money from the government would almost wipe out your debt completely. Imagine being completely debt free.

Healthcare is a big topic these days. According to the most current Census Bureau statistics, some 45.7 million Americans do not have health insurance. So, many Americans might choose to use their $8,000 to enroll their family in a healthcare program through their employer. The federal government tracks the average spending on health insurance for people with job-based coverage, and the most recent figures (from 2005!) indicate that the average individual's premiums were $3,991, while families spent an average of $10,728. Your $8,000 would go a long way in insuring your family.

Some Americans might choose to start a small business. Experts estimate that start-up costs for many new business ventures are between $10,000 - $15,000. With $8,000, a large portion of your initial investment would be covered.

If you really think about it, there are so many things you could do with $8,000. You could open a 529 college savings plan. You could add your 8 grand to the government's $4,500 Cash for Clunkers plan and buy a new car. You could take your family on an amazing once-in-a-lifetime vacation. You could open an IRA and save for retirement...

But what's the point in dreaming. The government's not giving away $8,000, right?

Wrong.

Right now, through November 30th of this year only, the government is giving qualifying first-time home buyers up to $8,000 for purchasing a home (or up to 10% of the purchase price). This is free money that you do not have to pay back. And here's the best part: if you qualify, you can get your money from the IRS this year, even if you've already filed your 2008 taxes.

There are, of course, limitations and other qualifying factors, but they are all pretty reasonable and easy to explain, and we'll be glad to discuss these with you or anyone you know who is looking to buy a home. With today's combination of lower home prices and lower interest rates, this temporary incentive from the government is really a great option for many Americans who act now to finally fulfill their dreams of owning a home.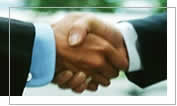 If you know anyone who is looking to buy, sell or refinance a home, please forward their name and telephone number to us. We will happily provide the same high level of service that we have provided to you. The greatest compliment you could possibly give us is the referral of your friends and family.
Karl Peidl
Lincoln Mortgage Company
251 Bellevue Avenue, Suite 102
Hammonton, NJ 08037
609-878-7013
www.facebook.com/newjerseymortgages
Pennsylvania: Licensed by the PA Department of Banking as a First Mortgage Banker and licensed pursuant to the PA Secondary Mortgage Loan Act. New Jersey: Licensed by the N. J. Department of Banking and Insurance Maryland: Authorized Mortgage Lender by the State of Maryland Commissioner of Financial Regulation. Florida: Licensed Mortgage Lender by the Florida Office of Financial Regulation. Delaware: Licensed Lender by the Delaware Office of the State Bank Commissioner.

© Copyright 2009. All About News, Inc.