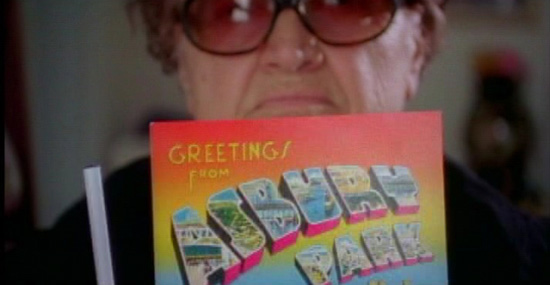 FOURTH OF JULY, ASBURY PARK DOCUMENTARY from Backstreets.com
Greetings from Asbury Park, an award-winning documentary feature film that offers a personal perspective on how eminent domain abuse has affected the Jersey Shore town, can be seen on PBS stations in New York, New Jersey and Philadelphia.
The film follows 91-year-old Angie Hampilos, a Greek immigrant and the great aunt of filmmaker Christina Eliopoulos, as she learns that her seaside bungalow - her home of over 50 years - will be taken by eminent domain to make way for (more) luxury condominiums. In fact, 29 city blocks of homes, businesses, apartments and historic boardwalk attractions are now boarded up and ready for the wrecking ball. They belong to a private developer and will be razed to make way for 3,100 luxury condos.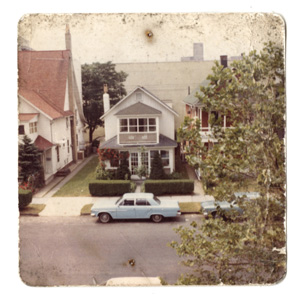 The movie combines intimate recollections, home movies, rare archival footage, thrilling cinematography and a dynamic soundtrack to recreate the postcard playland and boardwalk dreamland that was the resort city of Asbury Park.
An orchestral score by composers George Vahamonde and Nik Everett employs the evocative strains of acoustic guitar, piano as well as toy instruments and music boxes to recall the mythic ideal of Asbury Park. Two rare, turn of the century piano compositions, "On the Boardwalk in Asbury Park" and "Wear a Boardwalk Smile," long considered lost artifacts, were found and recorded for the film.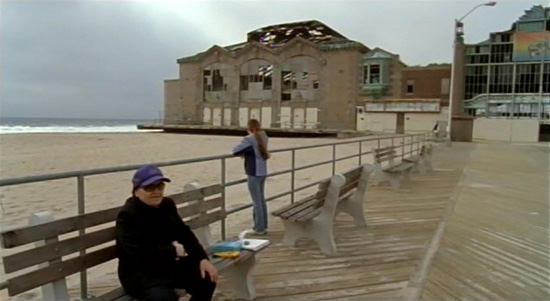 "Both George and Nik are children of the boardwalk with longtime ties to Asbury Park," said Eliopoulos. "They created an incredible score with exquisite sensitivity. The music takes us from the boardwalk funland to a wistful kind of memory or dream-like state, and on through to the city's decline and frustration." The film's dynamic soundtrack includes archival works, and numerous compositions from noted area bands and singer-songwriters including Jeff Saxon, The Misteriosos, as well as bandleaders from the fabulous '50s including Irvin Bell and Martin Weinblatt and Jersey favorite Red Mascara, who wrote and performed the jaunty little ditty "I'm from New Jersey."
Bruce Springsteen also approved the use of his music for the film: in one poignant sequence, "Tunnel of Love" plays over images of teenagers on the famous fun house rides of Palace Amusements and is followed by footage of the dismantling of the carousel horses, and finally, the destruction of the Palace.
"The Palace was a cultural touchstone and playland for those of us who grew up Asbury Park, and of course for anyone who knows Mr. Springsteen's music," director Eliopoulos tells Backstreets. "I am very grateful that Bruce granted me permission to employ his achingly beautiful song, 'Tunnel of Love,' for the film. I've been in love with the song, hearing it not just on my iPod but in my head, for most of my life."
Stations airing the documentary include WHYY, NJN2 and WLIW. For more information about the film, the broadcast schedule and to view a short trailer, visit greetingsfromasburyparkmovie.com.
p.s. And don't buy condos built on land taken through Eminent Domain. Don't eat at restaurants, enjoy gelato, get massaged in spas or sleep in hotels built on land taken through Eminent Domain. Susan