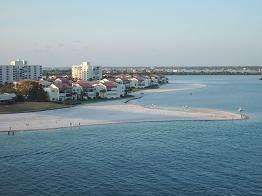 Are you thinking of buying an investment property in Clearwater, Florida? Maybe you are interested in future planning for your retirement. Or, maybe you are planning to take advantage of the market in Clearwater. Whatever your long term goal for the property, there are some important guidelines to follow when purchasing your property.
Here are three guidelines to follow to purchase your Clearwater investment property:
1. Find out what you can afford and the best way to finance the property that meets your long term goals
When a consumer sets out to become a real estate investor, the first step should be securing financing.
2. Work with a local Real Estate expert
In my experience, most investors need to have the consulting services of a local professional who knows the market and the real estate. For Clearwater Beach Florida, your contact is Cyndee Haydon, Real Estate Consultant. Cyndee and Jack Haydon use their local knowledge to research all the options for their customers.
It is easy to get answers to these questions in more by contacting Cyndee. The Haydons can also help you search the Clearwater MLS for all the available properties.
3 Do the homework and work the numbers
Every property will have its own figures that will make or break the property. Working with a mortgage and Realtor team will give you the consulting services to make an educated decision on each option.
When you make the decision to invest in Clearwater real estate it is important to have a team of professional consulting every step of the way. Whether you are purchasing a condo, townhome or single family residence for the investment, our team can help you secure a future investment that will leave you smiling in the sun.
~Read more information on Clearwater Real Estate on My Tampa Mortgage Blog