Facebook seems to be adding really cool features and they aren't stopping. A few weeks ago they started the Twitter like tool where you can @ your friends and tag them in a post.
Today, while searching for information on Whole Foods Market in The Woodlands (we don't have one but I started a group. Cheap Plug) I noticed that they changed their search tool.
This is completely changing the landscape of how people search for stuff and it's AWESOME!
I was trying to search for a group and found this. Hopefully I'm not the last person on Facebook to know about it. LOL.

It was Facebook friend Ken Brand commenting on an article by Nancy Sarnoff saying that we needed a Whole Foods up here on this side of town.
Now, what if we wanted to know what friends thought about the Houston Museum of Natural Science?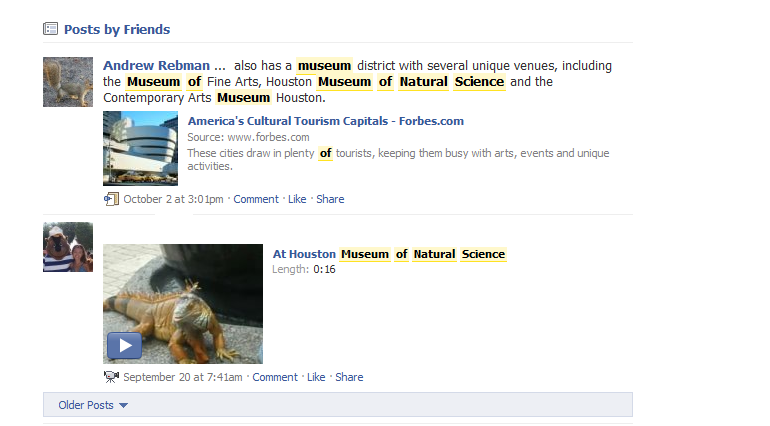 Hmm. I wonder if people will use that to search for who their friends suggest to buy or sell a home? Or what their friends say about certain communities? Restaurants...
What are your thoughts?
Update*** Here is the Video by Jeff Turner on how to @ your friends on Facebook
Another Update*** Here is a post by John Novak on how to make friend lists